Honda H'ness CB350 – is it worth buying?
Posted by Utkarsh Gusain On 15-Mar-2022 01:14 PM

2265 Views
Honda H'ness CB350, the classic roadster has completed its 1.5 year journey in the Indian market. Here we will discuss its upsides and downsides, and is it worth the price?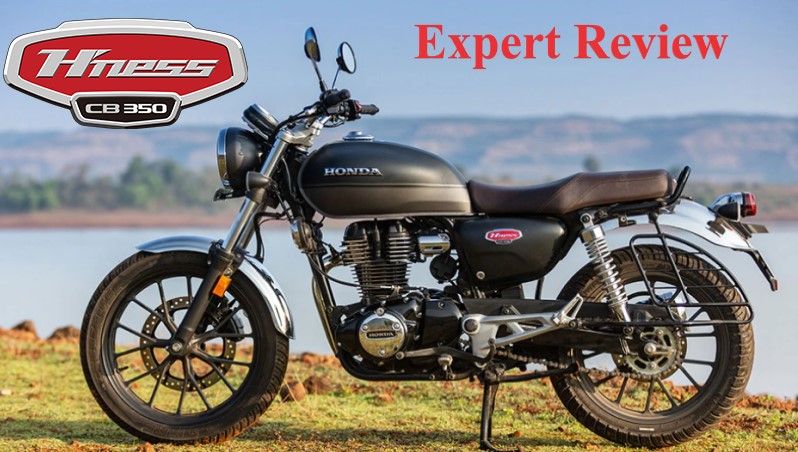 Journey of Your Highness
Honda Motorcycles and Scooters India is the 2nd largest 2 wheeler company in India. Honda is one of the pioneering brands in the country and is well recognised for their quality bikes and scooters in every segment. One such product of the Japanese automaker is their motorcycle which goes by the name Honda H'ness CB350. The name speaks for itself, the Highness carries a royal appeal to it with a retro roadster look. Honda H'ness was launched back in September,2020 and is retailed through Honda's BigWing dealership chain. Even before the release this bike generated a lot of publicity among the Indian population. With the brand name as big as Honda and the hottest segment in the 2 wheeler market, it is understandable why this bike was one of the most awaited models by Honda yet. Honda H'ness CB350 falls in the 350cc segment with the likes of Royal Enfield Classic 350, Royal Enfield Meteor 350 and Yezdi Scrambler. With Classic 350 being the highest selling in the 350cc segment for a long time, Honda H'ness came out as something fresh with a totally different appeal. The bike gave hope to everyone who wished owning something different than the rest of the crowd. With a retro vibe this classic roadster comes with a different approach to its design, which separates it from other bikes in its segment. While the bike has been unable to gain the attention of a lot of Royal Enfield fanatics, still it has grew its loyal customer base who would choose this bike over RE any day.
Honda H'ness Features:
The H'ness CB350 comes with a 348.36cc, 4 stroke SI engine which produces a maximum net power of 15.5 kW and 30nm of peak torque. The electrical system includes a 12 V, 6.0Ah battery which powers the sparks in the bike i.e. LED headlamp and a self-starting switch.
With a Half Duplex Cradle frame type, telescopic front suspension and twin hydraulic rear suspension, the CB350 comes off as quit a comfortable ride. For quick and efficient braking, the bike is provided with dual discs and dual channel ABS (Anti-Lock Braking System) which assures the total safety of the rider. Gearing transmission is done by a 5 speed gearbox combined with a multiple wet type clutch.
Pros and Cons:
With a majestic road presence the H'ness 350 carries a powerful 348.36cc engine that gives a smooth riding experience with little to no vibrations when compared to its rival Classic 350. Honda H'ness is also provided with tubless ready tyres, slip and assist clutch and a hazard switch. For cons, the bike is priced higher than the fan favourite Classic 350. But all these necessary features for few extra bucks are worth it in our opinion. The bike is also considered as somewhat lower speed 350cc motorcycle, but compensates with its comfort and loud roar.
Verdict:
All in all, it completely depends upon the buyer whether they are willing to pay the price for this well featured bike. And judging by the user experience, the bike has passed all the expectations and has generated a pleasant response from the Indian market.