TVS launches iQube electric scooter: Check for Prices, Specs and more
Posted by Sachit Bhat On 18-May-2022 04:21 AM

2198 Views
TVS has released the 2022 iQube with three variants and ten colors. The electric scooter has a range of new features and is coupled with an engine that can produce up to 4.4kWh of power.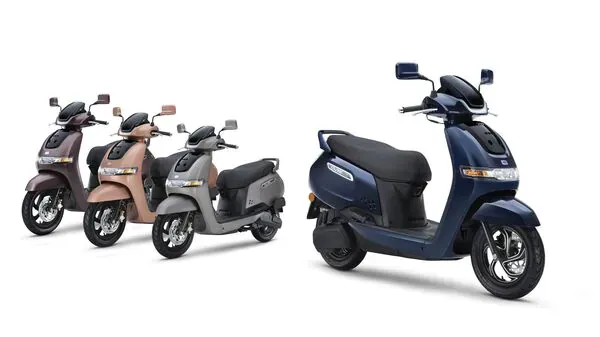 With the growing popularity of electric two-wheelers, as seen by a significant increase in sales in recent months, manufacturers are hard at work developing additional models to attract customers' attention. TVS has released the 2022 iQube, which follows a similar philosophy. It now has three variations, ten colors, and a real-world range of 140 kilometers.
TVS iQube presently comes in three different models: iQube, iQube S, and iQube ST. On-road Delhi prices start at Rs 98,654 for the base model. Bangalore's on-road price starts at Rs 1,11,663. The iQube S is priced at Rs 1,08,690 on the road in Delhi and Rs 1,19,663 in Bangalore. The cost of the top-of-the-line 2022 iQube ST is yet to be revealed. All three are presently accepting reservations. 2022 TVS iQube Electric Scooter SmartXonnect, TVS's connection platform, will come standard with the new scooter.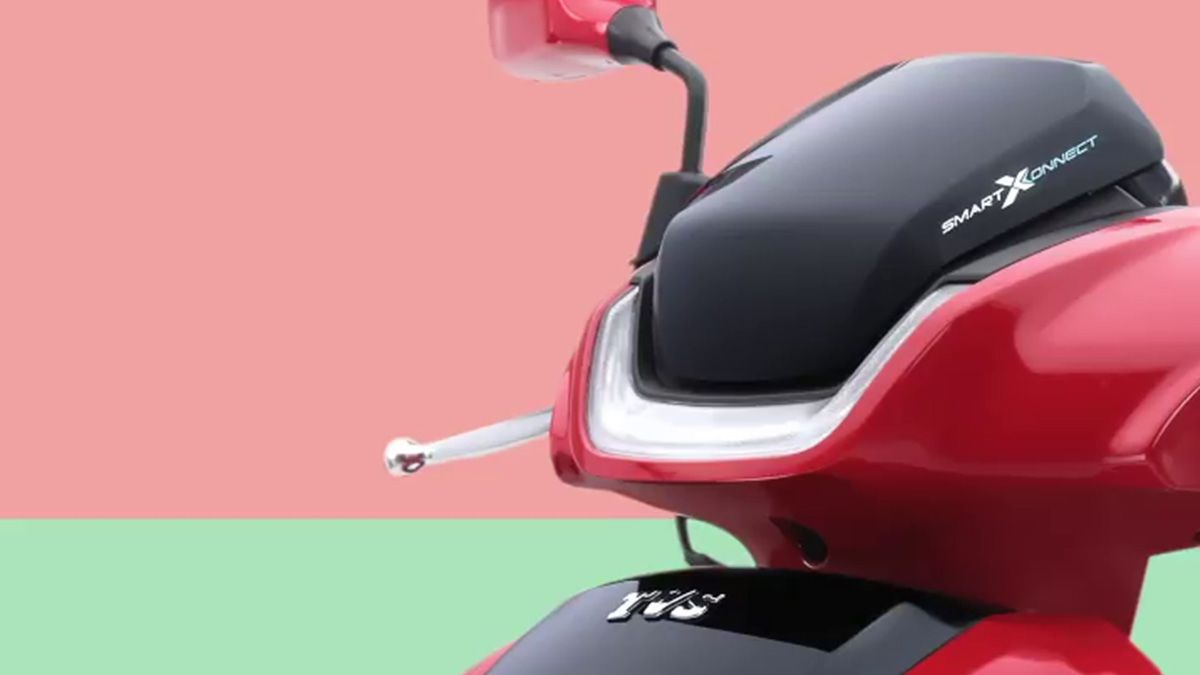 The iQube base has a 5-inch color TFT display instrument cluster, the iQube S has a 7-inch display with an HMI interface, and the iQube ST has a 7-inch display with touchscreen functionality. The SmartXonnect system connects the digital instrument panel to a smartphone via the TVS iQube app. Users can access a variety of functions once they've connected. It has a navigation feature that shows the instructions on the screen.
Geofencing is another useful feature that allows customers to track their scooter's whereabouts. Remote charge status and incoming call alerts are among the other SmartXonnect capabilities. Users may also view a variety of useful statistics about their journeys, like top speed, average speed, and distance traveled.
With the new scooter, TVS has gained a competitive advantage over its competitors. In the electric two-wheeler category, though, fierce competition will continue. Other manufacturers, such as Ola, Ather, and Bajaj, are developing new electric vehicles with longer ranges and new features. TVS will also face competition from firms that have yet to introduce their electric vehicles in India. Hero MotoCorp, Honda, Yamaha, and Suzuki are among the companies represented. Hero MotoCorp has great intentions for the electric vehicle market. Hero will offer its electric vehicles in international markets in addition to the home market.
Honda has begun its foray into the electric vehicle market by forming Honda Power Pack Energy India Pvt Ltd. This company will specialize in battery sharing as well as technical support. Yamaha appears to be getting closer to launching its first electric vehicle in India. During a recent event for its dealers, the business displayed two of its electric scooters. Specs for the 2022 TVS iQube The iQube uses three lithium-ion battery packs to power a hub-mounted motor. The battery pack is water and dust-resistant, thanks to its high-strength aluminum extrusion case. A specific battery management system is also included. A three-year/50,000-kilometer guarantee covers the battery pack.
The maximum motor output is 4.4 kW (6 hp). The powertrain has been intended to run smoothly on both busy metropolitan streets and large, open highways. In just 4.2 seconds, the iQube can accelerate from 0 to 40 kilometers per hour. This will come in helpful when overtaking and navigating through congested areas.
The iQube and iQube S have a top speed of 78 km per hour, while the iQube ST has a top speed of 82 km per hour in Power Mode. There are several charging options available. You can choose between 650 W, 950 W, or 1.5 kW chargers, depending on your needs. All three variations of the new 2022 iQube have begun manufacturing at TVS. The deliveries to dealers are being dispatched. Depending on supplies, deliveries will be made right away.