Michelin Developing Puncture Proof Tyre for Chevy Bolt EV
Posted by Arun Dagar On 22-Feb-2022 06:37 AM

2851 Views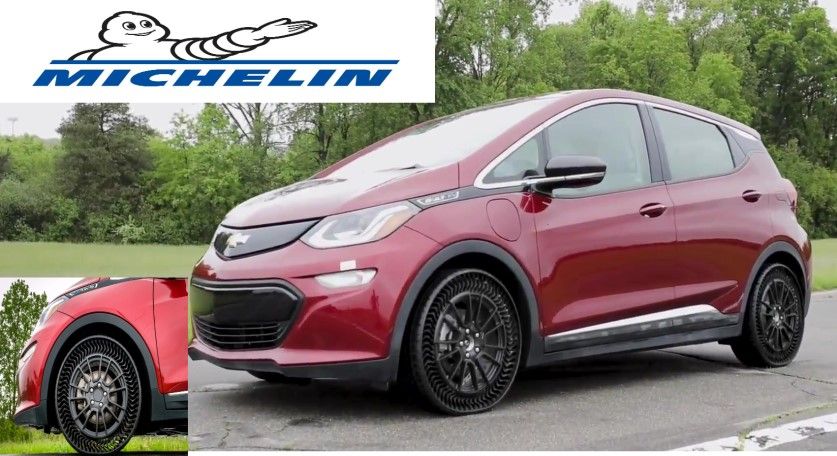 Michelin is the world's second largest tyre maker behind Bridgestone Tyres. It is currently developing a puncture proof tyre dubbed as the 'airless tyre' for use on future electric vehicles. It is specifically developing this tyre for use on the upcoming Chevrolet Bolt electric car.
This new puncture-proof tyre will be called the Michelin Uptis, with plans on track for its fast roll out. The French tyre giant aims to produce this new tyre commercially in the next 3-5 years. In an interview with American news channel CNN, the Michelin North America president, Alexis Garcin confirmed this news.
Also Read: CEAT Tyres unveil Tollywood star Karthik Sivakumar as Brans Ambassador
If Michelin is able to develop this tyre system, it can cause a revolution in the tyre industry. However, this is not the first time for Michelin to try something like this. The company tested its first ever prototypes for the airless tyres on the Chevy Bolt in 2019 and on the Mini Cooper SE in 2021. Both these cars were tested on public roads and now that the company has got approval for its Uptis tyres, its ready to mass produce it.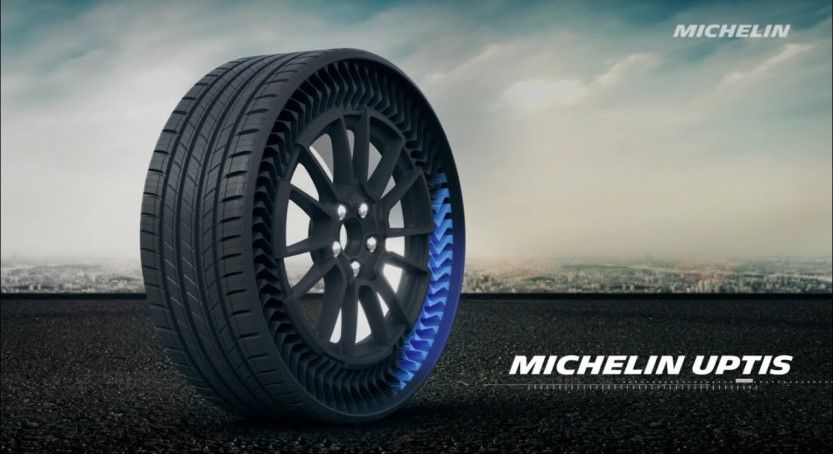 Michelin has started research and development on this tyre from around 2009/10 and unveiled it in 2019. With over a decade's research done, the company now wants to re-invent conventional tyres. As, for General Motors and Michelin, they have a partnership in place to test new tyres on their vehicles. Chevrolet Bolt EV has been a popular electric model for the company and as updated in 2021. The company also launched the Bolt EUV, a more SUV like variant of the car.
There are conflicting reports that the company is planning to stop production altogether. Some reports on the other hand state that this will be done to launch an all-new model in 2025. All these are still speculation as Chevrolet has provided no such information as of now.
Also Read: Top 5 News of the Week
Continuing about the Michelin Uptis, it is different from conventional air tyres. It has an outer layer which is made of belts and fiberglass spokes, which are thin but strong. This is done to help the tyre carry the vehicle's weight.
The advantage of the Uptis tyre is that they are puncture-proof. Air-filled tyres get Punctures, which cause rapid air-pressure loss and irregular wear-tear of the tyres. Over 200 million tyres don't reach their intended life cycle due to these reasons. This airless tyre can help prevent customers from unnecessary hassle of getting tyres repaired or changed frequently.
The Uptis has lot of science behind it and has helped the company file over 50 patents for their puncture-proof tyre tech. The Uptis is an ttempt by the French tyre manufacturer to reduce tyre wear and tear as well as reduce the environmental impact of producing and recycling air-filled tyres.