Tollywood Superstar Karthik Sivakumar as Brand Ambassador for CEAT Tyres
Posted by Sparsh Dayal On 05-Feb-2022 08:16 AM

3251 Views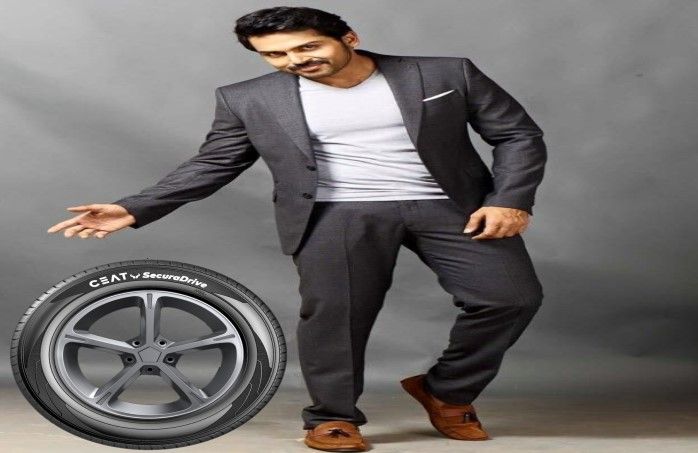 Prevalently known as Karthi, Tollywood hotshot, superstar Karthik Sivakumar, has been marked by CEAT tyres as its brand ambassador. This decision was taken by the company to promote the SecuraDrive Range of premium car tyres.
Karthi can be seen being featured in the commercial for CEAT tyres that are regional adaptations of national campaigns that rolled out for SecuraDrive Range of tyres. To meet the expectations of the high interaction of the viewership, these commercials are promoted across various media platforms both online and offline.
This camping is created by Ogilvy and it is based on relevant road insights. The campaign emphasizes the usage of high-performance tyres that provide safety in every kind of situation. The storyline of this advertisement is one of a kind and talks about an idealistic world where everyone obeys traffic guidelines. Such is the reality of roads, as they are actually full of surprises and everyone must be protected with the safety of tyres that offer outstanding braking and impeccable stability. Tyres play an important role when we talk about safety as they are the first thing that the driver's life depends upon, like in situations of sudden control loss of the vehicle. The thought behind this action was to promote road safety and to feature how CEAT's Secura Drive vehicle tyres empower safe drive-in in vivid driving conditions, through superior control and precise braking.
CEAT SecuraDrive car tyres are made for premium sedans and compact SUVs similar to Honda City, Skoda Octavia, Maruti Suzuki Vitara Brezza, Honda WR-V, etc. for more details about these cars or new upcoming cars visit our page: carbike360.commmm
CEAT's SecuraDrive vehicle tyres come in two variants one for sedans and one for compact SUVs. These tyres are specially designed to provide vehicles with superior driving control. The tyres come in with smart compounding technology and first in industry 3D groove wall, which will help keep the vehicle safe on both wet and dry streets. The noise level also goes lower due to its enhanced tyre tread technology that leads to a comfortable driving experience.
This stroke played by the company can be considered a good one. An actor with already so much popularity can in general influence a decent number of audience, as the Tollywood actors also gained so much name and respect in the northern regions too.