BUDGET 2022: Unveils the POLICY for Swapping Batteries in EVs
Posted by Arun Dagar On 04-Feb-2022 03:40 AM

142 Views
The Union Budget for 2022 is introduced at the beginning of February. The budget came with some of the major guidelines by the government of India presented by our honorable Finance Minister Nirmala Sitharaman. The budget included some major decisions which are to lead the government, the citizens and the whole nation toward the path of progress and success.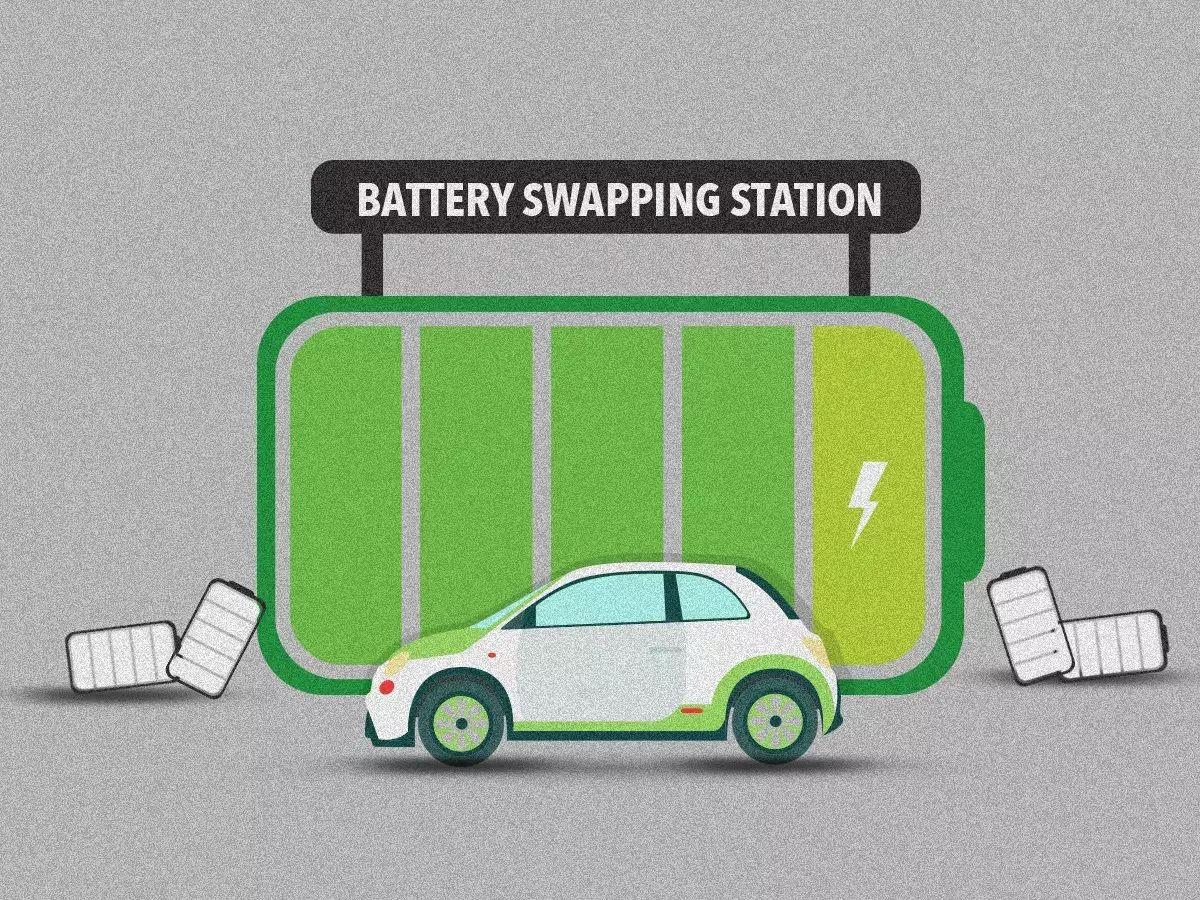 The budget for 2022 also focused on the demand for electric commodities in India. We can find a new policy announced in the budget regarding battery swapping in electric vehicles. As the popularity and demand for electric vehicles are increasing in the international market, the trend also picks up pace in the Indian market too. Keeping that in mind new and required decisions are needed to be taken to the bright future of the EV sector in India.
The new policy revealed in the budget aims towards supporting the car companies which are, in some manner, resisting the adoption of battery swapping format in electric vehicles. The companies hesitate to move as the guided path by the policy as the battery swapping idea comes with the need for the development of battery swapping stations which will demand extra investment. Consequently, this EV infiltration based on swapping batteries is overlooked by the manufacturers.
The swapping format will require every electric car to carry 2 batteries at least. With one battery inside the vehicle, the Electric Vehicles can find the other battery fully charged at the swapping station.
The battery swapping policy by the government and formulating interoperability standards will make carmakers adjust to the swapping format and will make it a viable commercial option.
The policy by the government could greatly benefit companies like Hero MotoCorp and Ashok Leyland, as these companies were already planning to launch their EVs on the same concept of the battery swapping method. Even Hero Moto, the largest two-wheeler manufacturer in India, also shows interest in the concept of swapping batteries and has reportedly been planning to invest in the same with Taiwan-based Company Gogoro. Hero Splendour bike makers partner with Gogoro EVs and its battery-swapping network.
The policy announcement in the budget will help encourage and promote the use of electric supported mobilities throughout the nation. The policy will also enhance and improve the production and distribution of battery-led energy storage systems. This method will complement the generation of green energy and will decentralize energy distribution. The continuous increase in the new tech development in the battery tech is supposed to see a downfall in the demand for imported battery tech. This is also helping our domestic firms to overcome the international supply chain and geopolitical issues,