Honda City Hybrid: Review, and everything else you need to know
Posted by Sachit Bhat On 06-May-2022 02:17 PM

1347 Views
Honda has launched the all new Honda City Hybrid which is a feature-rich and a practical car for the customers to go out and buy. Or is it? Well, here is the detail review of the car.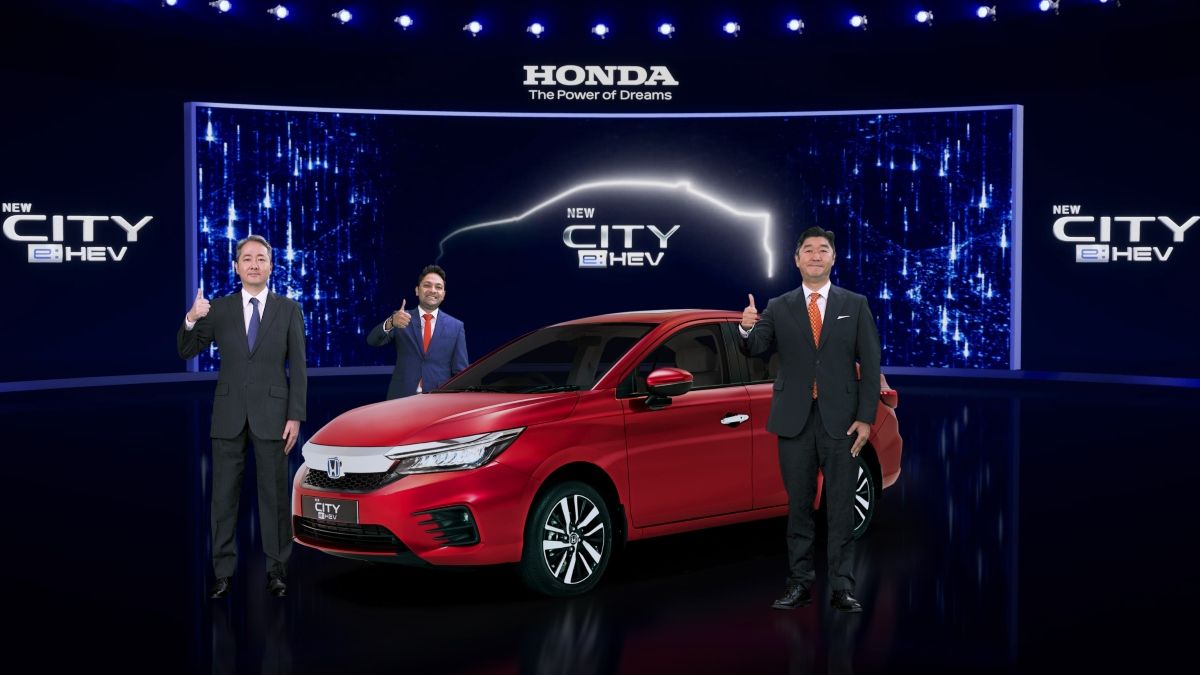 We all know that these days every other company is trying to enter into the EV industry and why not? I mean, everyone is actually looking profitability in the sector and big plus is that you are also looking out for Mother Earth. The automobile industry has been a big cause of environmental issues per se, and it is their way of correcting their mistakes and to clean up its act. Now if you also are a self-righteous person, a person who has been a nature-lover and a tree hugger, and if not that than just to show people that you care for your ecosystem, to brag about how environment-friendly you are, then this new Honda City Hybrid is for you.
Well, first things first, this is a hybrid and hence you'd be thinking, wait, isn't this a hybrid car. Yes, it is. But honestly, this car is very fuel-efficient and less harmful to planet. This is very practical way of saving the environment and added advantage not to have range anxiety. We have to slowly shift to EVs if we practically think about it and hence a hybrid variant is what we need for now.
But well, you won't buy a car just for that right? There will be other deciding factors as well. You will start thinking about comfortability, in-car features, costing, and whether it's worth your savings. Well, here we come in. This review will be unbiased and a well-researched take on whether you should buy this car for you and your family or not?
Well, when you'll look at this hybrid car, you'll barely recognize that this is actually a different variant then its regular counterpart. The exteriors are almost an exact copy from the regular one. But anyways, Honda has tried putting in some minor changes externally giving it a slightly enhanced visual appearance. Honda logo gets a little bluish touch, which kind of feels similar to the Toyota hybrid logos. Added to that there are some other changes like new clow type fog lamps which I feel is what you will not be able to notice, a trunk lip spoiler and bumper diffuser with carbon finish, which by the way you won't miss staring at, beautiful looking diamond cut allow wheels and a fresh Honda solid wing face, which will take its time to seep in and you to understand that this one is a bit changed than its original mark.
Truth is also that the City has a very deep market reach and a big customer base. We can go on to say that this car is a bestseller. That is the reason we feel the hybrid version capitalizes on that. You won't be able to turn around heads as was common with City. That is a definite miss.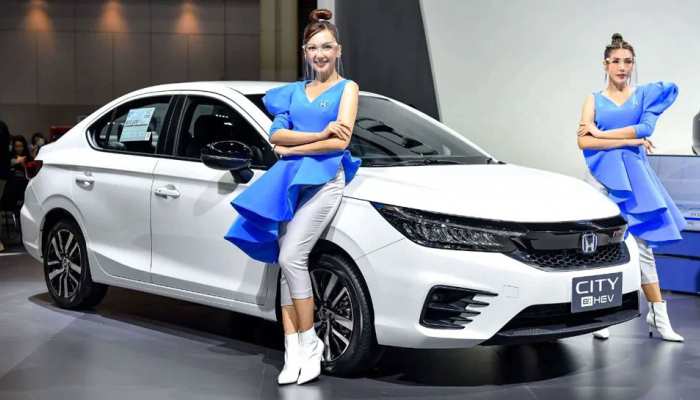 The car is powered by a two-motor eCVT engine with hybrid system that comes attached with Honda's 1.5-litre I-VTech petrol engine, intelligent power unit with Advanced Lithium-Ion battery and an engine linked direct coupling clutch. To put it in a layman language, engine acts as a generator to charge the battery while its electricity that drives and powers the vehicle.
There is an availability of three driving modes – Hybrid, EV and engine drive mode and hence it is possible to drive the car in full EV mode and you can change through the modes while driving on low speed. There is a 0.734 kWh battery present in this hybrid which in itself is too small to power a car for longer duration. Trust me, even pure electric two-wheelers have bigger batteries compared to this Honda Hybrid.
The fuel economy of this car according to ARAI is 26.5kmpl. Although the ARAI testing is usually based on ideal condition situation. On-road mileage might be different and depending upon the terrain you are driving. Although we can assume that 20kpl should be a standard for mileage.
Talking about the features of the car, Honda City Hybrid comes pretty loaded with functions. Well, it's a Honda right. The feel of the cabin is inspired, well almost exactly similar, to that of its regular variant. This car sports a two-color Ivory and Black color theme that comes alongside 17.7cm high-definition full color TFT meter displaying multiple information including that of power flow meters. There is availability of a large 20.3 touchscreen display with Apple CarPlay and Android Auto connectivity. Safety standards are also good enough with 6 airbags provided, Tyre pressure monitoring system, vehicle stability and agile handling assists.
Comfortability is the biggest selling point for the Honda City models and the new Honda City hybrid continues to follow the footsteps of its predecessor with well-cushioned seats and on the rear, you can find a good leg and knee space. What you will miss though is the boot space as the Li-Ion battery is below the rear seat. Although some features like wireless smartphone charger and ventilated front seats are missing, but Honda has tried to overshadow that with features like Honda Sense, which is an advanced driver assistance system which utilizes the front camera in 160 degrees to give the driver an alert about the road conditions.
To prevent road accidents, there is availability of Collision Mitigation Breaking System (CMBS) that intervenes to prevent any accidents but Honda itself suggests drivers to not completely depend on this feature.
The Final Truth and Conclusion:
Now, the final answer to whether you should buy the car or not. With a carbon footprint of just 89.5 gm per km, this car does give you bragging rights though. The price point is Rs. 19.5 lakh ex-showroom, well particularly not that cheap. Another important thing to mention is that a premium of Rs 4.5 lakh is when you buy the top of the end hybrid variant. There is also a GST of 45 percent which does really not help the cause. Well, all things considered the e:HEV is an expensive proposition.