Kacha Badam – Bengali Song
Posted by Arun Dagar On 03-Feb-2022 12:33 PM

954 Views
The original author of this so popular Kacha Badam Song is Bhuban Badyakar. He sells peanuts on his old school 110cc commuter bike which looks similar to Honda Shine just like any other usual seller in our Indian 'gullys', shouting out loud his own, original song Kacha Badam. This brainchild of him took him to great heights. His song was so amazing that not only did the song get a word out in the social world but he for himself gained a once in a lifetime experience of glory and stardom.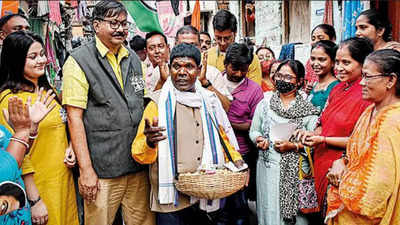 Bhuban Badyakar is said to be a resident of the Kuraljuri village in Lakshminarayanpur Panchayat of the Birbhum district. He travels every day for hours selling "Kacha Badam" in weight in exchange for bangles, trinkets, and other valuables. Here are some of the lyrics of the original song:
"Badam badam dada Kacha badam
Amar kache naiko bubu bhaja badam,
Amar kache pabe sudhu kacha Badam."
The song was first captured by some guy in the village where he was selling peanuts. The guy found the song entertaining and uploaded the video on the social platform (YouTube) and the first remix of the song was uploaded way back around August 2021. Then the song started to gain popularity slowly and reached its maximum potential a couple of months back. Kacha badam became so much trending that Instagram and Facebook-like platforms got flooded by the memes made on the song and its video.
Besides the memes and the song that gained popularity, celebrities and influencers on Instagram, YouTube, Twitter, and Facebook flaunt their moves sharing their creatives on their official platforms. Whereas most of such content gained a hike, some of them blasted the internet.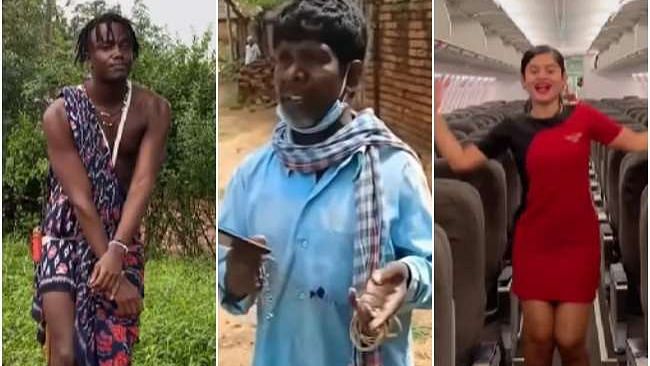 The song gained such a name in the market that the singers named Ron-E and Pragya Dutta decided to remake this song as a rap version in collaboration with original creator Buban Badyakar. The official song then, as expected, made its place in everyone's mobile playlist within a period of 2 months of its releasing date 26 December 2021
This all hype about the Kacha badam and the owner of the song turned out to be a social sensation in no time is the clear example of how a nobody with on his outdated bike can go from zero to hero. It's not about what kind of bike you use, one might be walking barefoot and someone may have an EV, what it actually takes is authentic talent and skills to out shine in the world. Just put in the right amount of hard work and patience and it will be worth it.