Opinion: India's two-wheeler EV mess and what went wrong
Posted by Sachit Bhat On 25-Apr-2022 07:04 AM

4127 Views
There have been six reported incidents of two-wheelers EVs (Ola, Pure EV, Okinawa, and many more) catching fire and the respective manufacturers are still looking out for answers. Considering what is at stake, these companies should investigate properly and correct what they have done wrong.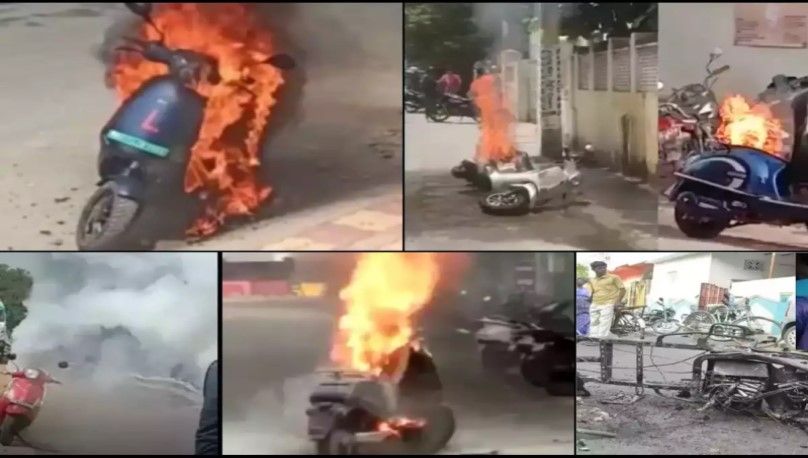 Electric two-wheelers were the talk of the town for all good reasons some time back. I mean, people were eager to have them as these two-wheelers would help them reduce the daily cost of fuelling their vehicle up and also them being eco-friendly would make the owner contribute to the cause.
The Fiscal year 21-22 was big for the EV industry and electric two-wheelers gained a lot of audiences as the baby was about to be a boy. These electric two-wheelers stopped being niche and started to come into the mainstream. Indian customers' fascination with the two-wheeler EVs can be judged by the fact that an estimated 2.31 lakh units were sold in the FY22 and these are just the high-speed electric two-wheelers I am talking about, the sales of low-speed scooters are not even included here.
Well, this was the scenario before February when everything was going right. Even in March things were not out of control as companies were getting good sales numbers and some were breaking records of their own. Even though some EVs were involved in accidents (fire accidents to be precise), March saw sales of 50,000 units of electric two-wheelers, and this was all amid the recent fire incidents that were happening around the country. But no one paid heed to it because they were only a few reported incidents and many people had nicer and safer experiences with their EVs.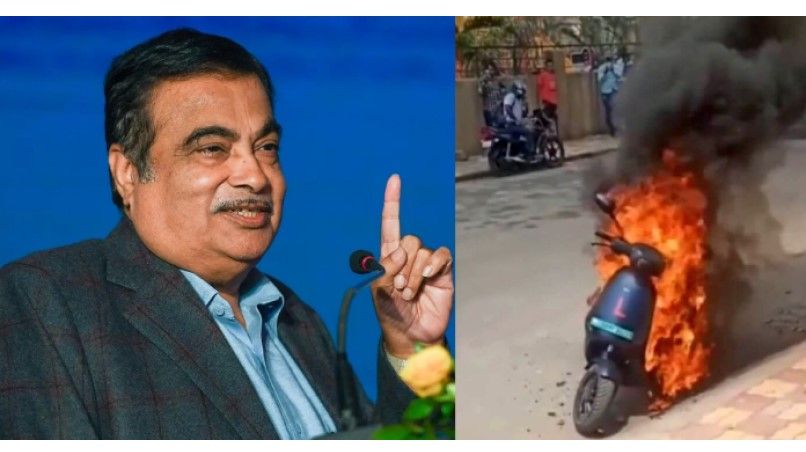 But, the situation has changed and has changed for the bad. In just about a month, there have been 6 reported incidents and several injuries, and a few deaths too. And with all these fire incidents happening around, the companies have lost credibility and people are furious. The government has taken its stand, as Nitin Gadkari, the Road Transport Minister has tweeted on Thursday last week that if the manufacturers are found guilty of negligence they will pay the price for the same.
And, I think, more than the EV manufacturing firms, it is the government that wanted these manufacturers to succeed. The reason, simple, India wanted to cut short their dependency on oil imports and start indigenous manufacturing of EVs to boost the economy. And Indian government's call was answered by companies like Ola, Okinawa, Hero MotoCorp, Pure EV, and Honda Motorcycles as they heavily invested in the manufacturing of EVs. And Government has not only just verbally supported the change from conventional mobility to electric, but they introduced certain policies to help these companies. Nirmala Sitharaman in Budget 2022 proposed a battery swapping policy to support EV manufacturers. Niti Aayog introduced the draft battery swapping policy on Thursday. And this was done to level the field across business modes for EV sales with fixed or swappable batteries.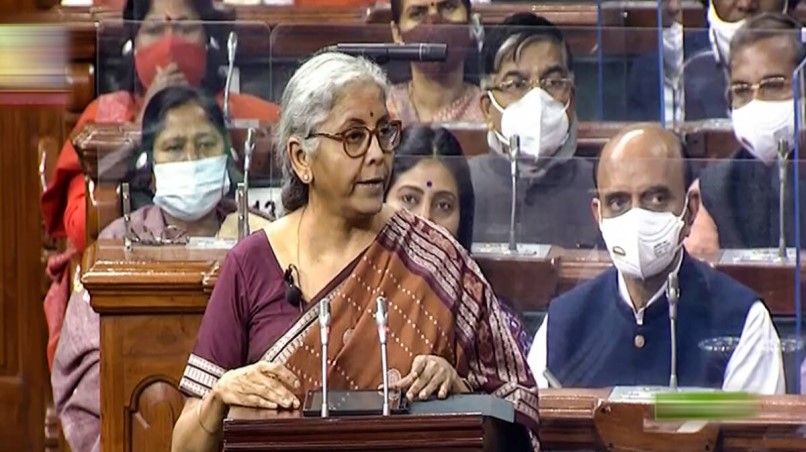 And all of this, all of these efforts and policies and sales numbers will mean nothing if the companies will not look into this matter seriously. I mean, it would have been understandable if only one company was facing this issue, but no, the fire incidents are happening in different parts of India and there have been different companies at fault. On March 26, a video went viral on social media and the content of that video was an Ola two-wheeler EV catching fire in broad daylight. On the same day, another incident was reported and this time a father-daughter duo was killed in an Okinawa Electric Scooter explosion. This happened in Vellore, Tamil Nadu. On March 30, an e-scooter manufactured by Pure EV caught fire. That's not it. In another such incident, a container truck carrying 20 EVs by Jitendra Electric vehicles caught fire in Nashik. On April 18th, an Okinawa dealership caught fire in Tamil Nadu cause of which was a possible short circuit. This resulted in the recalling of 3,215 units of 'Praise Pro' scooters of Okinawa Autotech. The company officials said that the recall was initiated to fix any issue related to batteries. In the most recent incident on Tuesday, an explosion in a Pure EV scooter claimed the life of an 80-year old and two others sustained injuries.
Honestly, I was looking forward to India changing its mobility option and switching entirely to EVs, be it two-wheelers or four-wheelers. But, the lack of R&D and proper safety measures has led the people and critics to start questioning the EV companies. The companies are yet not aware of the actual cause of their own EVs catching fire. Everyone is just investigating without any results till now and it's been more than a month since such incidents came to light.
It would not be wrong to say that companies in India are in a haste to profit from the wave that was created around EVs and they were negligent. According to some experts, the main cause of these electric two-wheelers catching fire was a thermal runaway. This thermal runaway occurs due to several reasons- melting of electrolyte and operational temperature of the battery. The use of poor quality battery cells and battery pack assemblies and the lack of active cell assemblies are also the reason behind it. And companies like Ola, Okinawa, and Pure EVs are using poor quality products is cost-cutting.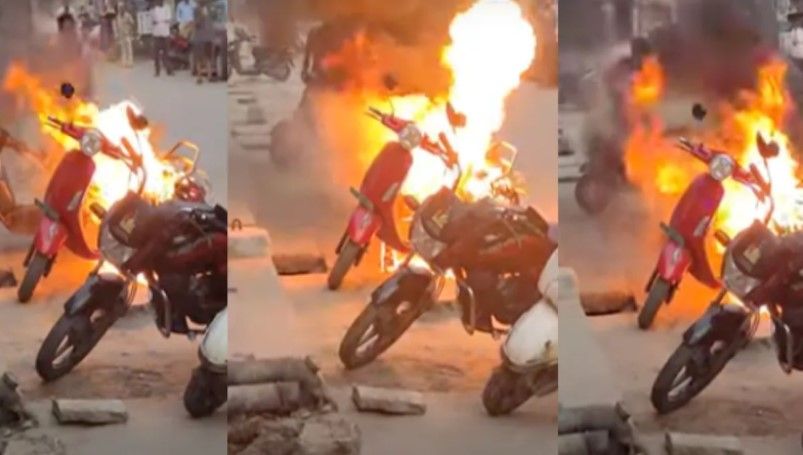 This cost-cutting has led to people losing their lives which, I believe was not in the minds of such companies while they were using such products. I mean, yes, we Indians always care about the price, but it's not that we would like to die for it. We do spend our money if we find it justifiable and home-grown companies should have known that. There were also some reports suggesting that India has a very hot temperature scale and hence that might also be the reason for such EVs catching fire. Okay, we understand yes, India has many places with high-temperature scales, but while companies and manufacturers brainstorm in making a product, don't they consider such a thing?
Companies like Ola, Okinawa, Hero Electric, all of them might have people with good knowledge and experience right? How come they never think of such trivial things and start making their products with a little more caution. How come they don't take everything, good or bad, into consideration and then go forward with the production. Well, that thought never leaves my mind now.
Experts also suggest that the prolonged and fast charging results in higher currents passing through the wires resulting in the melting down of these wires which leads to the occurrence of a short circuit. And this is when we are at home, charging up the vehicle. This also speaks volumes of the quality of wire materials these companies are using.
And trust me it's not that these incidents can't be avoided. If the companies use their brains and try to work more on R&D for the development of safer e-scooter, it can be done. There are smart battery management systems and thermal management systems that can be inculcated in e-scooters which can help in avoiding such incidents. I am just a novice in this field, but I know this much too. These systems can monitor the temperature of the entire battery pack and each cell closely. And once the temperature reaches its maximum limit, a cooling system is activated where-in fans around the battery pack run and this, in turn, cools down the temperature of the battery.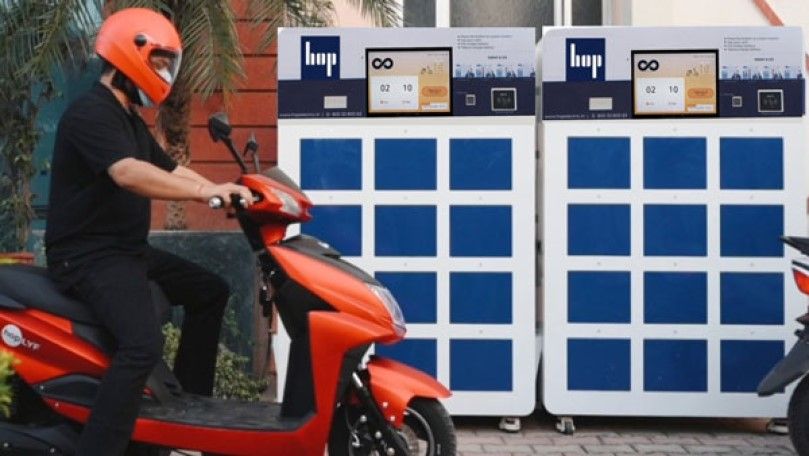 This is not a technology that I just invented, this has always been there and companies like Tesla, Audi, and BMW use this technology along with a liquid cooling system to reduce the temperature of the battery pack. But, alas the answer we will get is that the incorporation of these technologies into EVs will lead to an increase in the cost of e-scooters. But, hey, isn't it better than being a part of such fire incidents?
The Indian Government has introduced the battery swapping policy, which I feel for now is a safer method till the esteemed scientists and R&D specialists who have, till now, excelled in their research and made EVs that can burn up anytime, can come up with far safer e-scooters. At least, through battery swapping all batteries can be charged in a controlled environment and hence less need to charge these batteries at home, which in turn helps in avoiding any possible fire incidents at home.
I have been very blunt about my opinion and I think we all should be. People have died and it's a fact. Nothing can change that. Companies were looking to churn money and ride on the wave of EVs that Indian people and government alike were supporting. But such mishappening will result in the slowing down of India's plan for a greener method of mobility and less dependency on fuel. For now, the issue at hand has to be addressed and manufacturers have to come forward with a solution. If any of these companies can't provide a safer mobility option, I suggest you stop making mistakes. Stop manufacturing altogether.