Royal Enfiled First GT with "Air Suspension"- Carbike360
Posted by Rakhi Jha On 20-Sep-2021 06:08 AM

89634 Views
**Royal Enfiled First GT with "Air Suspension"- Carbike360 **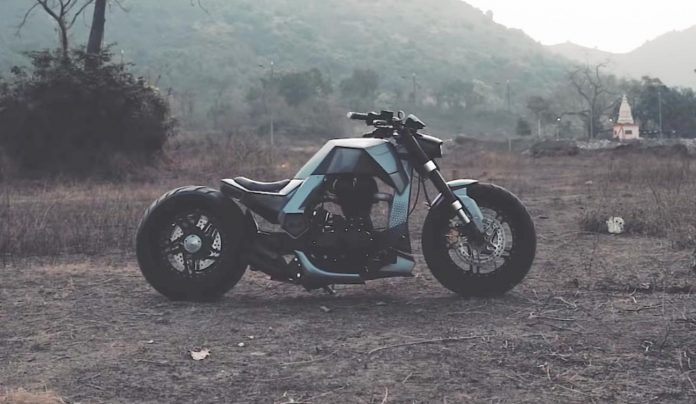 Bike lovers must have gone crazy after knowing about this bike, so here is the full detailing of what actually you need to know.
We all know, Royal Enfield motorcycles are the ones that get customised the most. Every other motorcycle of Royal Enfield that is running on the road is customised and modified. Many Enfield bikes do not get extreme transformation jobs, but here we have the Pentagon, which gets an air suspension system.
Yes it has an Air Suspension. This modification is done by SnS Custom wheels. BikeWithGirl youtube channel showcased the all-new updates of this bike. The video shows the modified Royal Enfield Continental GT535, which has now been discontinued by Royal Enfield and is replaced with the new GT650.
To watch the full video, click here, https://www.youtube.com/watch?v=_N8wk5QC-I4
The bike also adds a chopper-inspired design to the motorcycle. All the other panels used in the motorcycle are not the same as the stock GT535. The customisation garage wanted to give a razor-sharp design theme to the motorcycle instead of the curvy lines.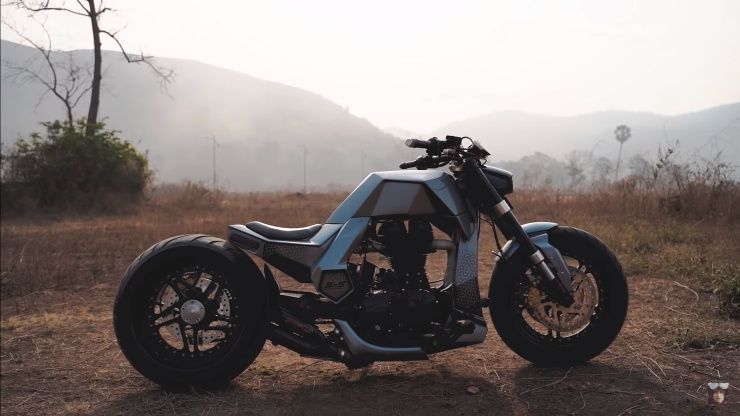 Since none of the original panels fit the final design, new customised panels were made. It does become quite difficult to understand the base model of the motorcycle. It looks very different from the original model of the bike. The bike gets air suspension from Legend. It can increase the height or reduce it just by pressing a button. At the front, it gets upside-down forks while the rear gets a fancy looking single-sided swingarm that does look extremely good and reveals the whole design of the alloy wheels.
Due to the sharp design of the motorcycle, the custom garage has named it the Pentagon. The motor is a 535 cc, four-stroke, air-cooled unit that put out 29.1 hp of max power and 44 Nm of peak torque.
You wouldn't be happy, to know that this bike is not legal on Indian roads. The supreme court of India and the Motor Vehicle Act bans any such modifications to operate on public roads. Such vehicles can be project vehicles be it motorcycles or cars be used in private properties like a farmhouse or racing track. However, the police may seize it from the public roads.
Such vehicles sure do attract a lot of attention on the roads but since they are made at local garages without proper welding equipment, they can be dangerous. If a vehicle disintegrates while going on a road, it can become a cause of a big accident.