5 Iconic Cars that Revolutionized India: India Ad Infinitum
Posted by Sachit Bhat On 29-Mar-2022 09:53 AM

3411 Views
With Tata, Mahindra, Maruti Suzuki, and other such companies manufacturing some amazing machines, India is currently amongst the global powers in automotive industry with major focus on R&D. And it's not like India has not seen some amazing indigenous vehicles down the road. So, in the first part of our India Ad infinitum series, we will revisit some of the most iconic and trendsetting cars that changed the Indian Automobile Industry for good.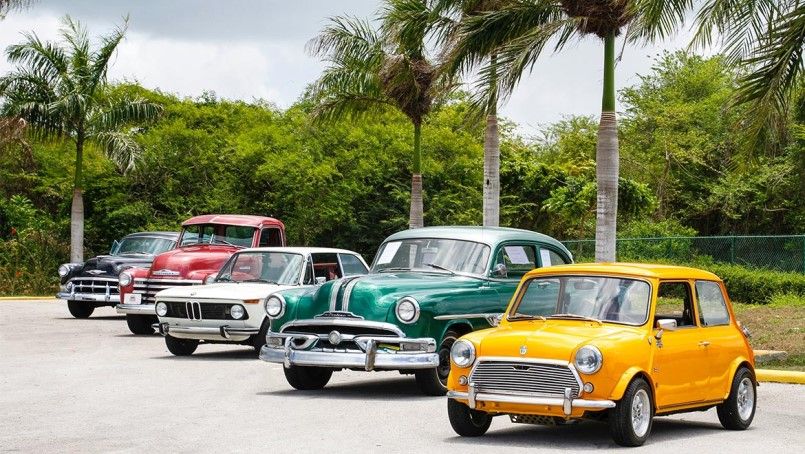 India is considered as 5th largest Auto Market in the entire globe and is expected to grow as much as four times its current value to hit 18.9 Trillion Rupees ($285 Billion) by 2026. Keeping that in mind India definitely would have witnessed some amazing stories of local and global manufacturers' success and along with that some groundbreaking vehicles that revolutionized the Indian Auto Market forever. Today, in the first episode of India Ad Infinitum, we will revisit some of the Iconic Vehicles in the 4-wheeler section.     
Hindustan Motors Ambassador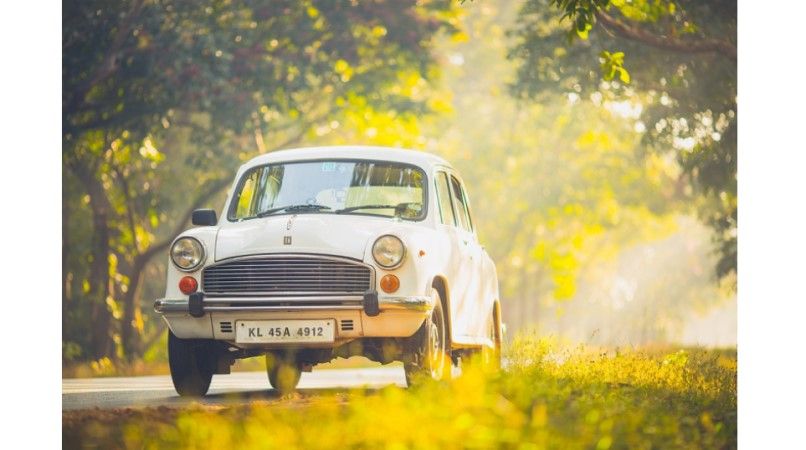 Ambassador was a car for the elites. It was not for people to drive, but it was for people who wanted to be driven around. And as we all would fondly remember this car was a status symbol. Politicians and many celebrities used to travel in Ambassador cars.    If we go into the origin stories of Hindustan Motors, this company was established by Mr. B.M. Birla in 1942 when India was still under the rule of Brits. A plant was set up in Port Okha, Gujarat when the company collaborated with Morris Motors of England (the predecessor of MG). In 1948, HM changed its production plant to Uttarpura, West Bengal and the first car to be manufactured by HM was the Hindustan 10, a rebadged Morris 10. After that came so many iconic cars. The predecessor of Ambassador was Hindustan Landmaster which was launched in 1958 and based on Morris Oxford Series 2 saloon.    After Landmaster, came the Iconic Ambassador in the market which, in ways, ruled the Indian market for decades to come. There was only one generation of Ambassador as there were never any major updates or overhauls for the car. However, over the years, there were several tweaks.    FYI, the original name of Ambassador was MK1 and it was based on Morris Oxford Series 3 saloon but the car was never called by that name. The car was simply called the Ambassador.
Jeep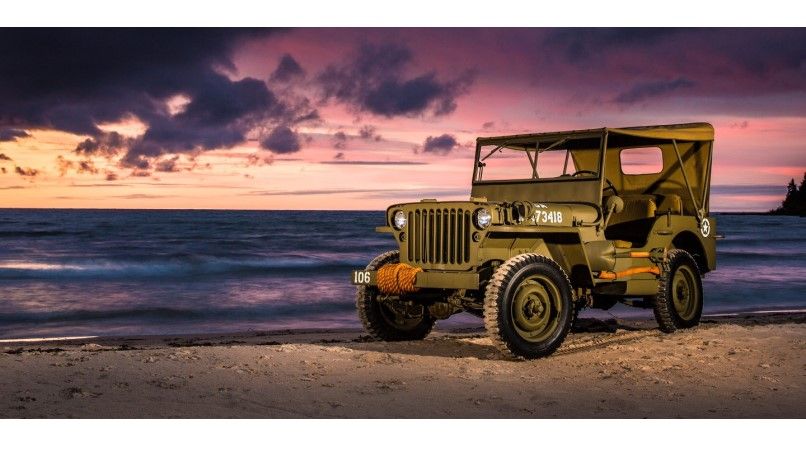 Even before the amazing Ambassador came into the market, Jeep made inroads inside the hearts of Indian customers and became prevalent as roads in 1954 were rough, and India has a variety of terrains. Willys Jeep had this go-anywhere attitude and Indians at that time just loved the concept of this robust machine. Things then turned upwards with Mahindra's involvement in the mid-50s. The company brought Jeep CJ3 to India and the "Mahindra CJ3" was manufactured in two versions with one being a four-seater CJ 340 and then the six-seater CJ 540. Both had Peugeot-sourced 64bhp engines.
Although several changes and tweaks were done with Jeep, one thing remained unchanged, the robust and bomb-proof nature of Jeeps. Mahindra, later on, launched various models in the same segment like the MM, Major, and finally the Thar. Designed to be a lifestyle vehicle, Thar came out with a common rail diesel engine. I guess, the best thing about Jeeps that set them apart from any vehicle was the fact that they can be personalized. Some used Jeep as an adventure vehicle for off-roading and long-route traveling with modified rooftops sporting tents. I guess that's what Jeep life is all about. This is the segment and the vehicle that has never gone out of the market to date and both Mahindra and Jeep are making new generation vehicles now.
Premier Padmini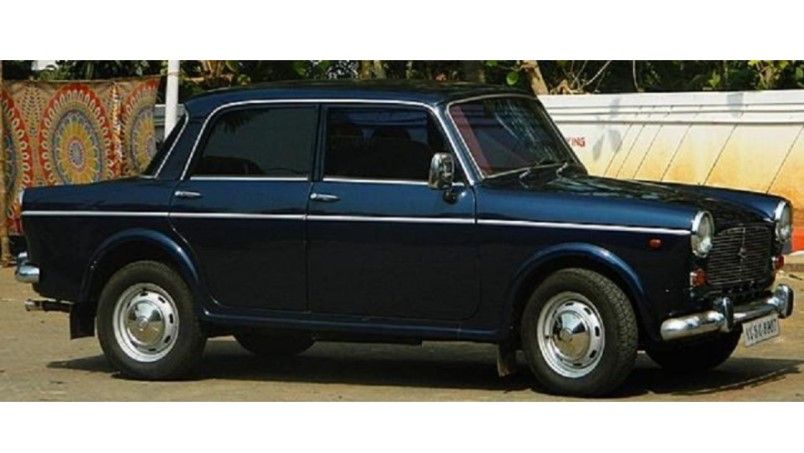 Then came 1964 and a collaboration between Fiat and Premier was formed which resulted in the production of another Iconic Car, the Padmini. Essentially Padmini was Fiat 1100 and came into India as Fiat initially but later on, the cards were renamed "Padmini" after a 14-century Rajput princess. Manufactured in Maharashtra, Padmini became a household synonym for the sedan at that time. It was a smaller version of Ambassador and was lighter to drive as well. However, when it came to space it lost out and added to the misery of the carmaker, Maruti 800 was launched, which was more reliable and efficient plus a tad bit budget-friendly too. Maruti Suzuki soon started to rule the Indian market and this started creating problems for Padmini.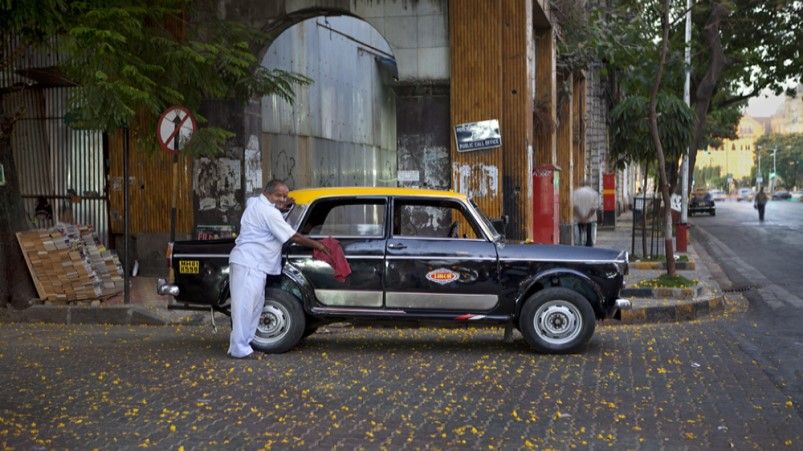 The nail in the coffin was the liberalization of the Indian Economy in 1991 when more and more manufacturers came into India. In the late 1990s, Padmini was relaunched with tweaks and Premier named it Padmini S1. It came out with modern bucket seats, a new Nissan-derived engine, and a gearbox, and even the gear lever was repositioned from being a column shift to a floor shift. Air conditioning was also there in the vehicle. But all of this came with a price that nobody was ready to pay and Padmini no longer was the princess everyone desired for.     
Tata Indica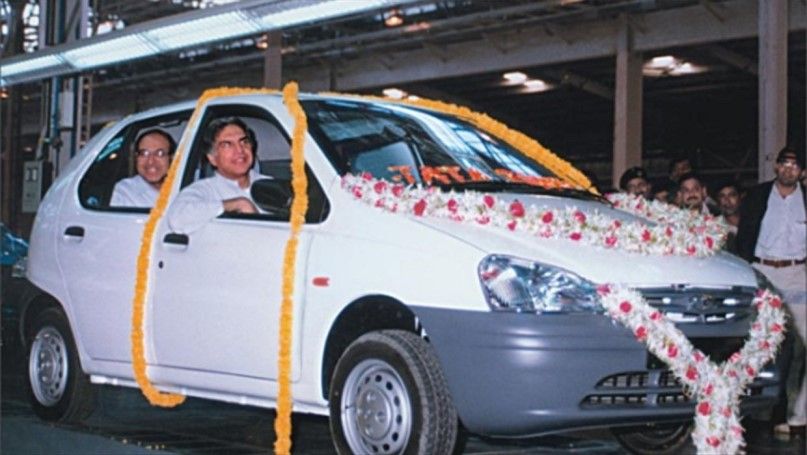 Tata surprised everyone with the launch of India which was designed and developed by Tata in-house and was quite a revelation at that time because Tata majorly was a heavy vehicle manufacturer till then. While Indian roads were being ruled by small cars, Indica came and kind of started breaking the pattern as it was a hatch with a big inside out. People were also liking the tail lights which went from roofline to bumper line.    Indica was futuristic and it also offered a lot of space inside. Five people could easily squeeze in and still, then it had a great boot space. This was where Indica won the battle and made its own space in the Indian market. Tata Indica was launched in both petrol and diesel variants and engines carved out from their commercial vehicles. Yet it offered amazing efficiency and reliability.    Indica was later revamped and launched as Indica Vista. Vista D90 was the most powerful Indica ever and sported a Fiat-sourced 1.3-litre multi-jet engine that offered 90bhp. Although Indica is no more in production, this was the car that paved way for cars like Altroz and Harrier. The success of this car meant Tata got serious about making passenger cars. And now we all know what a brand Tata has become.   
Maruti 800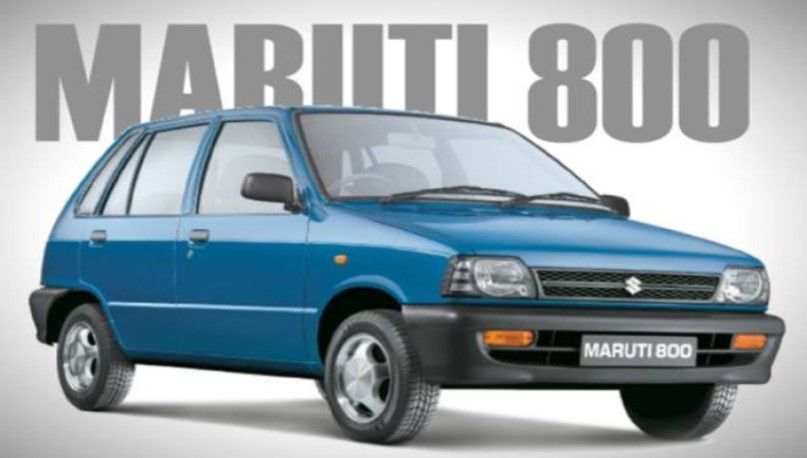 I saved the best for the last. This name literally needs no introduction. We all have seen a Maruti 800 driven around the roads here in India and well now it might look like this car was not that good design-wise and power-wise but we have to remember one thing, and I would put this in bold, "This car helped many people fulfilling the dream of owning a car come true." A small hatchback, wherein 5 people can easily be snuck in and some luggage, the Maruti 800 was a car people started to think about owning.    This car was lightweight, had disc brakes upfront which meant it could stop on the proverbial dime. Plus AC was also there and I tell you, despite it running, the car offered fantastic mileage and most importantly nothing broke or fused. Two major upgrades and launches were SS80 and SB308, both of which had amazing sales numbers and people were going ga-ga about this car. But well, as all good things come to an end, so did Maruti 800. Its place is now taken by Maruti Alto and its variants. But what made Maruti Suzuki a household brand name in India is Maruti 800.