Apple's new CarPlay: Classic Apple or Is There Something more to it?
Posted by Sachit Bhat On 21-Jun-2022 02:30 AM

3118 Views
Apple CarPlay could be a calculated bet on figuring out what customers want in a car before the company offers its own cars. It is not a hidden secret that Apple is working on its own EV.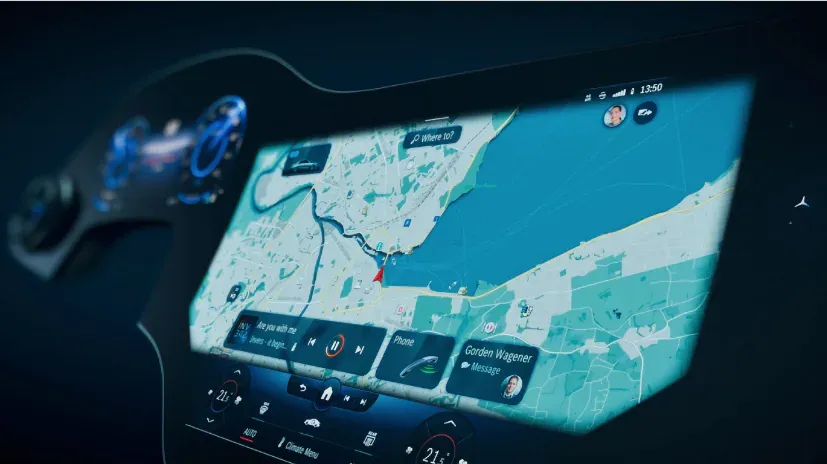 The most interesting piece of software Apple showcased at its World Wide Developer Conference (WWDC) may not reach users until 2024, which is quite amusing. And it's not the much-discussed virtual and augmented reality headset the Cupertino-based company has been working on. But, it was the new expanded version of CarPlay that was demonstrated, which had a radical new automobile interface that extended beyond the infotainment screen to the instrument cluster.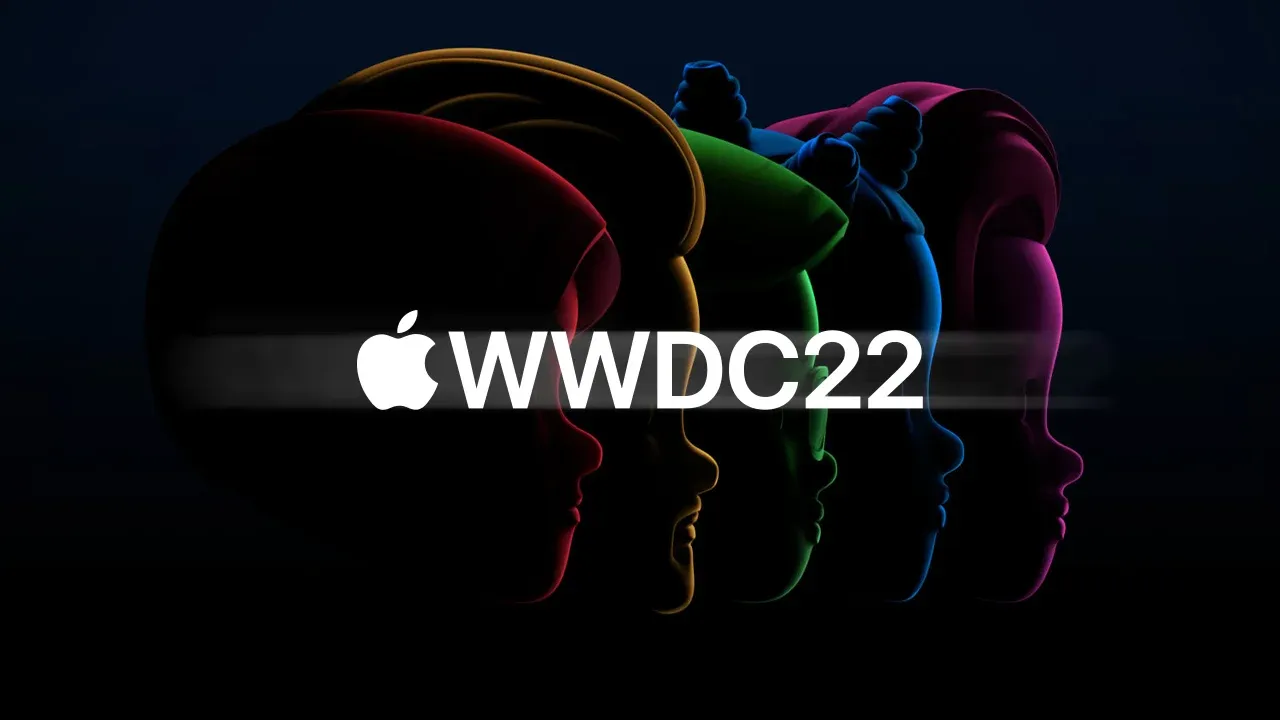 According to Apple, this improved CarPlay will be available in partner vehicles in late 2023. Mercedes-Benz, Volvo, Volkswagen, Audi, Porsche, Honda, Ford, Jaguar Land Rover, and Renault all put on a show of power. However, when the Verge separately questioned some of these firms, it appeared like they didn't know much about what Apple was doing and sounded hesitant to confirm or deny that Apple's new CarPlay would be in their product line in the future.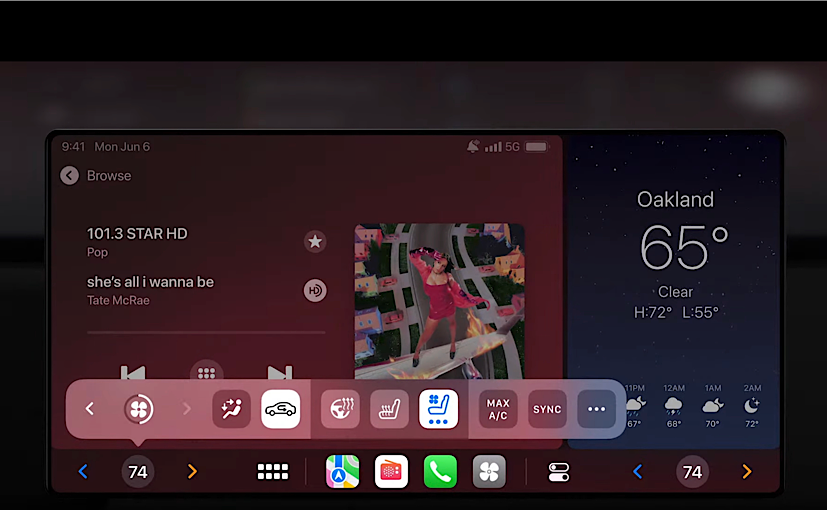 Apple's strategy also relies on the iPhone remaining at the center of the experience. On some level, the Volkswagen company has admitted that its target market is iPhone users. That's why Porsche and Audi vehicles now feature strong connectivity with Apple Music, whereas audio streaming providers like Spotify and YouTube Music have been left in the dust. However, this is a risky proposition for automakers since it introduces a layer of reliance on a digital behemoth like Apple, which appears to have limitless resources.
Tesla is well-known for excluding Apple and Google from its infotainment system. However, pragmatism can be seen at companies like Ford and Volvo, which have fully embraced Google's Android Automotive embedded OS for automobiles. They believe Google is better at software and that spending the additional money now would save them money over the next decade as they make a once-in-a-lifetime powertrain transformation to electric.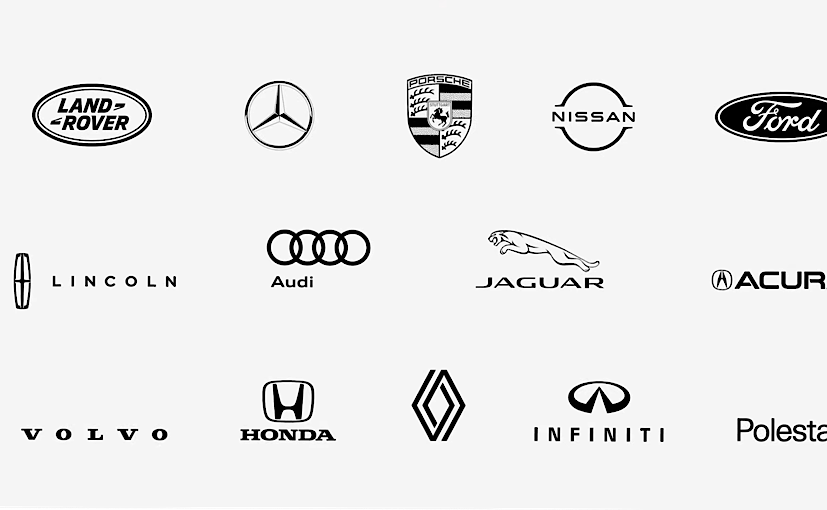 In the case of Google, however, Android Automotive is embedded in the vehicle and is not accessed via an Android phone. OEMs have a say in which apps get approved. The Vivaldi browser, for example, is available in Renault and Polestar cars equipped with Android Automotive, but not in the Volvo XC40 Recharge.
Apple's UI isn't just beautiful and straightforward - it's even more so than what Google has come up with - but it'll also be incredibly private, thanks to one of Tim Cook's guiding principles. This would terrify a carmaker because there would be very little data available. Apple could use the iPhone's App Store to extend apps to the automobile via CarPlay, allowing it to build a bigger and better store faster. This would make a carmaker's reliance on Apple even stronger.
As far as phone beaming technologies go, CarPlay and Android Auto have already established themselves. However, they visibly detract from the driving experience. Even on the most recent models with digital instrument gauges - even on the best of the best, the Mercedes S-Class - you'll see MBUX, which seems like it was developed for Windows in the mid-2000s, and then when you turn on CarPlay, you'll see a simple and practical UI. Apple enhances that beauty with the new CarPlay, which features gauge clusters inspired by Apple Watch complexities and iOS widgets.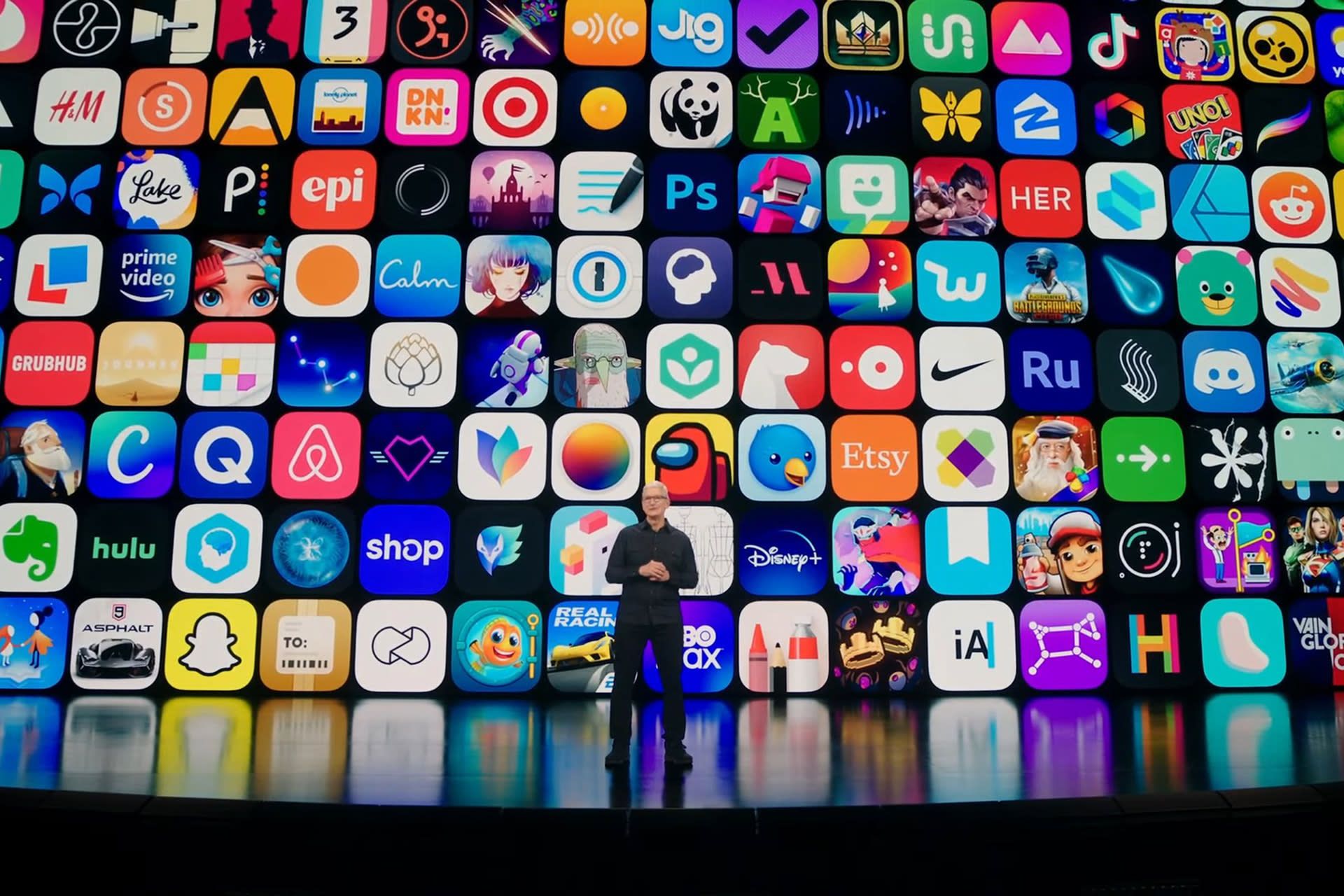 Siri may not be as good as Google Assistant, but it is still light years ahead of everything a carmaker has to offer, including the new C-Class and S Class-"Hey Mercedes" voice command. Apple will almost probably be able to improve Siri and effectively demolish whatever software endeavors that Mercedes and other European automakers are working on. It's no surprise that Mercedes hasn't stated unequivocally that "we are implementing the new CarPlay."
Apple has been tight-lipped regarding any hardware requirements. Indeed, Apple claims that this new technology can smoothly scale to numerous screens and sizes. Apple has a history of supporting numerous screen sizes and resolutions better than Google, resulting in a less fragmented user experience, but it will come with some stringent hardware requirements that the firm isn't discussing just now. This is a technological occurrence.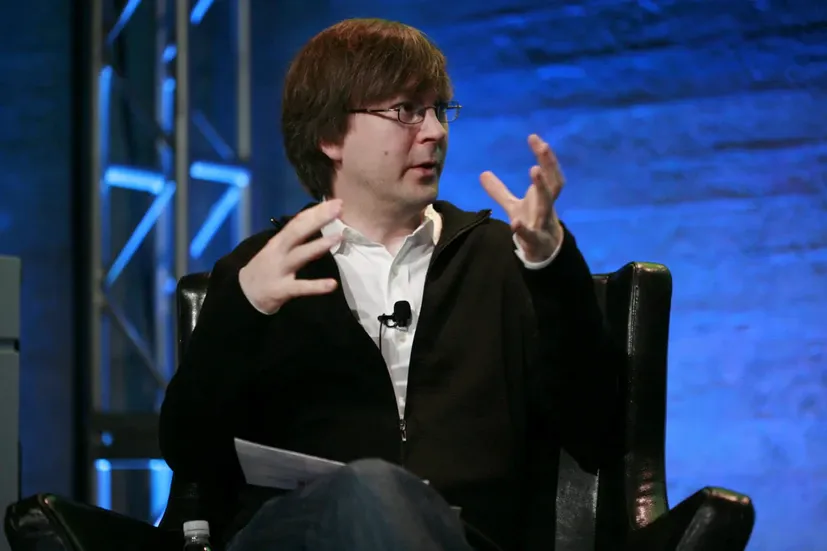 All of this is consistent with Apple's approach to entering new product categories. It serves as a taster. It was the first company to release iTunes before the iPod. Prior to the iPhone, it collaborated with Motorola on the iPod phone. Before adding it to the Mac a year and a half ago, IBM spent more than a decade honing its own designed semiconductors. It is likely that it will do the same with AR and VR, despite the fact that iOS and all of its platforms have been ready for the technology for more than five years, since the launch of AR Kit.
Apple's development of an electric self-driving car is possibly the worst-kept secret in the auto business. It's been a bumpy road, with a slew of leaders joining and leaving the digital behemoth. Now that John Giannandrea and Kevin Lynch, the heads of AI and Apple Watch, are in charge of the Apple Car, the new CarPlay reveals their fingerprints rather clearly.
However, with an actual Apple Car still years away or possibly a pipe dream like the so-called Apple TV that many predicted after Steve Jobs' death, this new CarPlay is undoubtedly a means for Apple to learn about the auto business - what works and what doesn't. It also provides a customer touch point, which may be used to generate cash by licensing the interface to manufacturers, charging App Store fees, or both.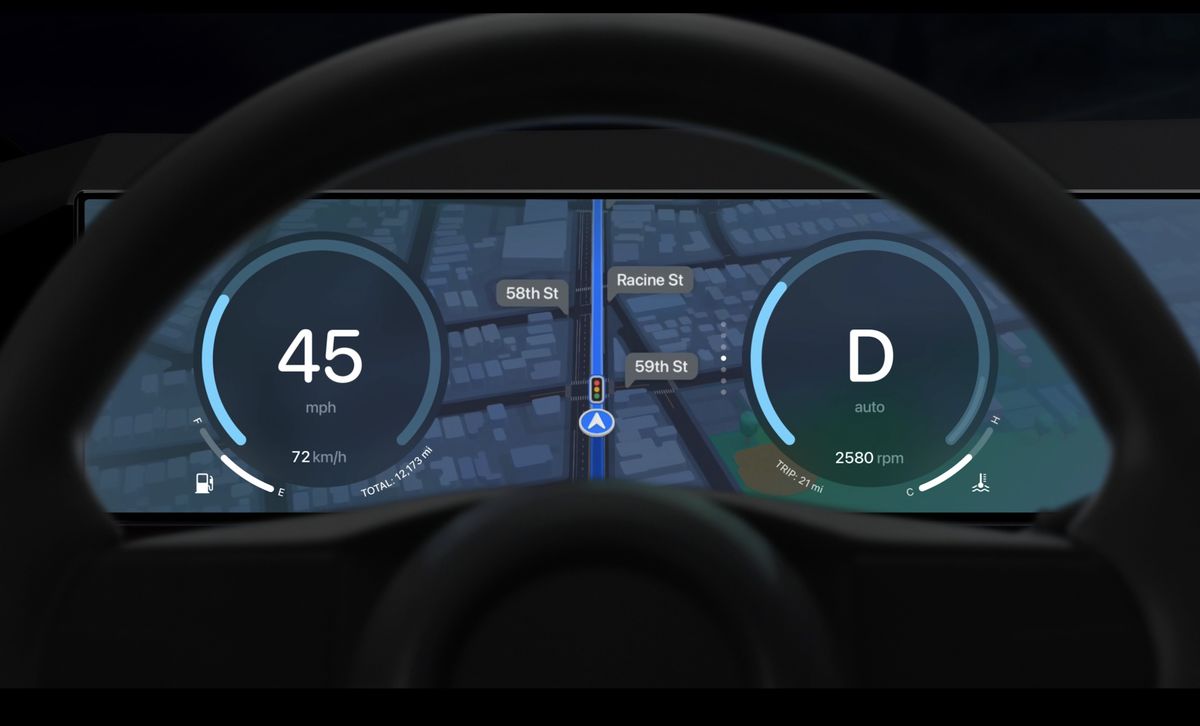 It also demonstrates why Apple's software prowess is unrivaled by any automaker, possibly with the exception of Tesla. If this works, everyone wins; however, if Apple is able to get its self-driving car project off the ground, it could spell difficulty for everyone who uses it in the long run. Automakers, on the other hand, don't have much of a choice because their software isn't as good as Apple's or Google's, and they aren't nearly as cash-rich. At the same time, Tesla is eating their lunch quarter by quarter as the world shifts toward electric vehicles, so they can only pray that Apple doesn't eat their breakfast, lunch, and dinner with this CarPlay invasion.
Oh, and while all of this is going on, Apple is still working on the basic phone that can connect to CarPlay. So, in the end, Apple triumphs, and the iPhone stays the focal point of yet another adventure.