TOP 10 FUEL EFFICIENT CARS IN INDIA
Posted by Jyoti On 12-May-2022 10:32 AM

2178 Views
Fuel-efficient cars are now in demand in India due to the rising fuel prices. So, if you are on the lookout for a better, fuel-efficient car, give this article a read.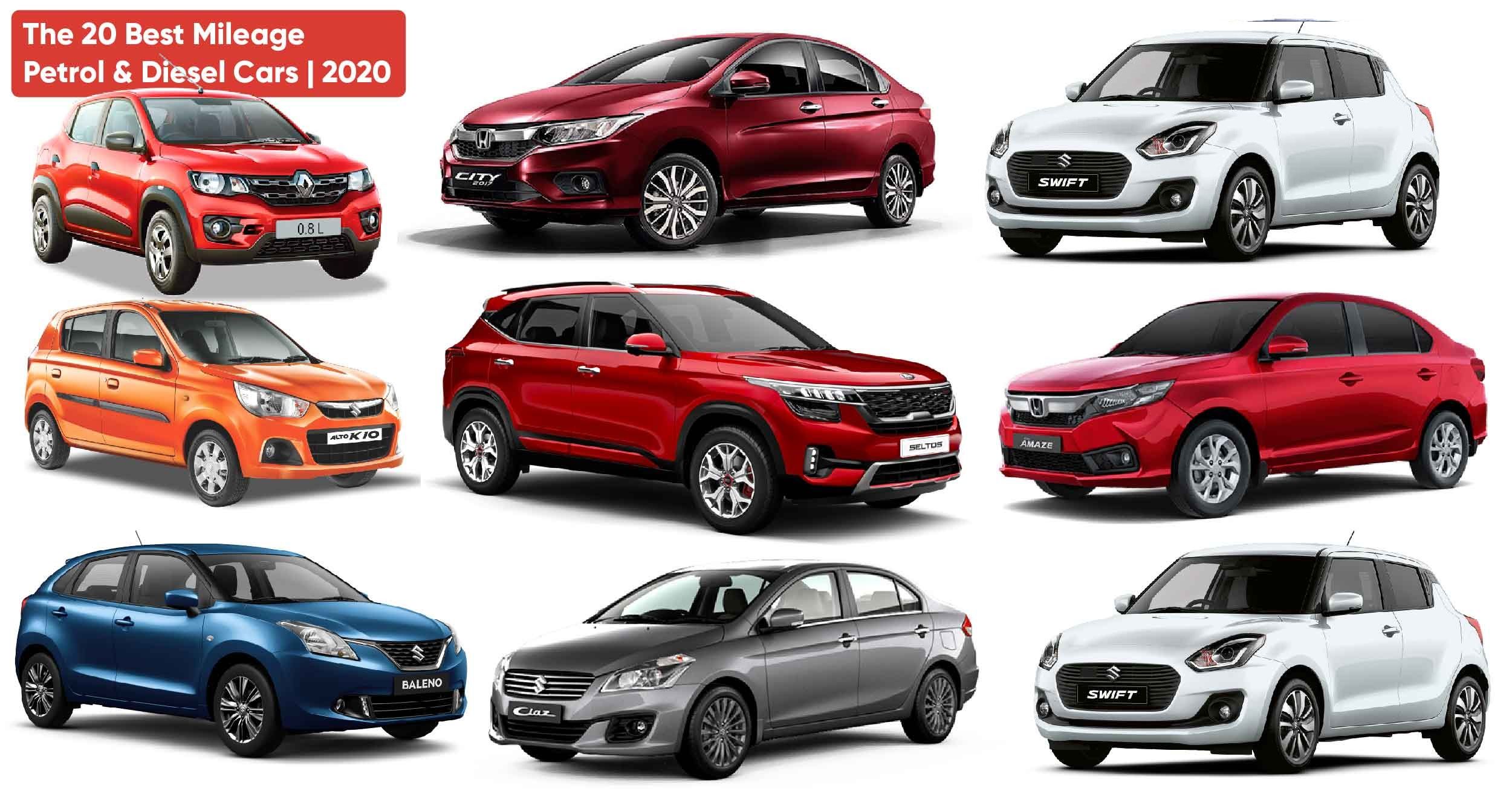 As we all know, the fuel prices have been hiked several times over the last month in India, largely due to the conflict between Russia-Ukraine resulting in the increase in international crude oil prices. As of May 5, petrol prices are now at an all-time high with 105.41 Rupees per litre in Delhi and 120.63 Rupees per litre in Mumbai. And these sky-high prices have led buyers to manoeuvre towards a better, fuel-efficient vehicle because having a fuel efficient car can help you avoid wasting your hard-earned money on a daily basis.
Fuel efficiency is the most significant factor in selecting a car, although it's now not the main criterion for many of the buyers within the country. But fuel efficiency becomes more relevant when you are planning to buy a car in a price bracket of INR 5 to 10 lakh because buyers in this segment are not obsessed with high-speed cars and neither they are looking for overspending on fuel. This has resulted in the evolution of fuel-efficient cars.
Even the manufacturers have addressed the mileage concerns of the buyers in India. Manufacturers are now venturing for the simple and best engines which might squeeze every precious drop of fuel. This year there are around 45 petrol cars under Rs 10 lakh that has ben brought in to the Indian car market. So if you are thinking of buying a car under Rs 10 Lakh which comes with good fuel efficiency too, here is the list that may offer you the solution.
1) MARUTI SUZUKI ALTO K10- 23.95kmpl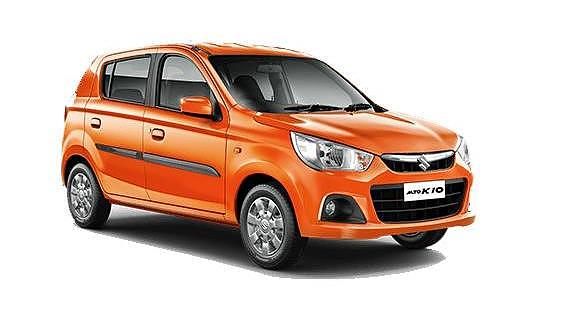 The Maruti's Alto is the household name in the country and needs no introduction here. We don't even need to know how much it does in single litre of petrol. It sells more cars in a single month than the combined sales of all other carmakers. This hatchback aims those who are looking for a compact hatchback with peppy performance. This smallest model of Maruti Suzuki is powered by 48 hp, 1.0 litre engine that delivers 23.95 kmpl. It also has CNG kit right from the factory , which makes it even more economical. Maruti Suzuki Alto K10 on road price in delhi starts from Rs 3.77 lakh to 4.85 Lakh.
2) RENAULT KWID – 22 kmpl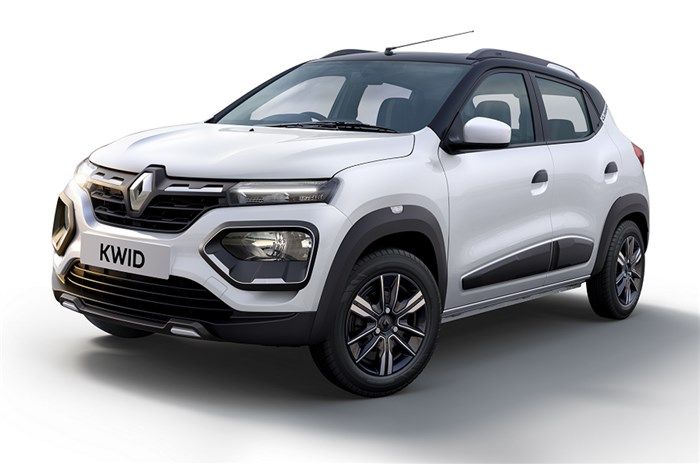 The Kwid has been fugitive success for Renault in the country since its introduction. It is locking horns with the India's highest selling car, Maruti Suzuki's Alto in the brackets of fuel efficiency and price. This small hatchback from Renualt have two petrol engines options- a 54hp, 0.8 litre and a 68hp,1.0 liter. It can go an impressive 22km on a single litre petrol. The Kwid 1.0 gives the fuel efficiency of 21.74 kmpl, while the 0.8 litre unit is rated at 20.71kmpl which makes it marginally more fuel-efficient than other Renault cars. Its price ranges from 4.50 lakh to 5.84 lakh.
3) MARUTI SUZUKI CELERIO- 26.68 kmpl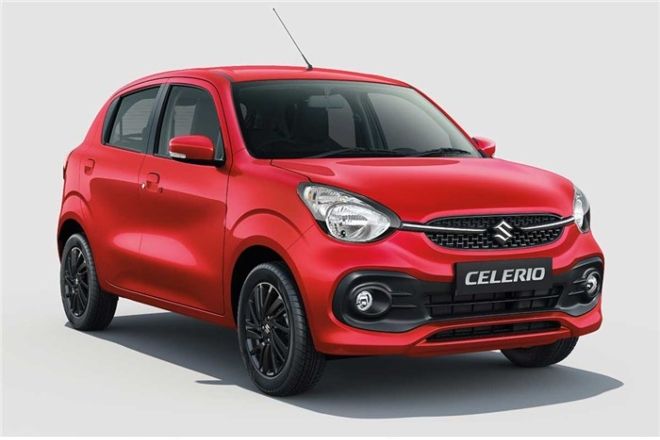 With the launch of Maruti Suzuki's Celerio second generation model, this car became the most fuel efficient petrol car. The VXi AMT is the most fuel efficient model of Celerio giving the mileage of 26.68 kmpl, followe by ZXi and ZXi + AMT variants at 26 kmpl. Maruti Suzuki has achieved this range thanks to its new more efficient DualJet K10 petrol engine that is used in it's Alto K10 also. The Celerio also offers the option of a CNG kit right from the factory. So if CNG is easily accessible to you, running the Celerio will be more efficient. It's cost ranges freom Rs 5.15-6.94 Lakh.
4) TATA TIAGO- 23.84 kmpl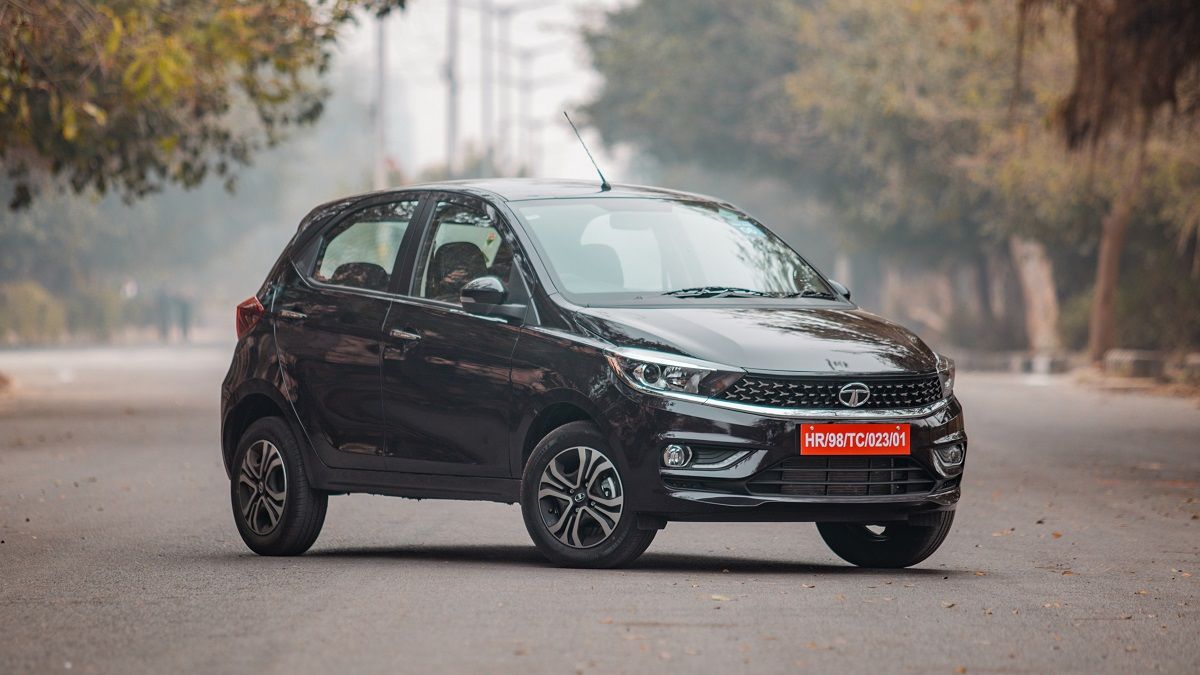 The TATA Tiago proves that good things can also come in small packages. This hatchback car gives super smooth and comfortable drive. Tiago comes with 1.2L revotron engine with the displacement of 1199cc which makes it to give the efficiency of 23.84 kmpl. Its price ranges from 5.90 lakh to 8.74 lakh. It is overall a perfect car in this price range that too with classy looks and good performance. This small family hatchback car comes with safety and quality too. Since its launch, TATA has facelifted its basic model and given the updated one in the form of factory-fitted CNG kit. Although TATA is little late to offer CNG in this segment but its there are many other strong reasons that you can consider to go with TATA Tiago.
5) MARUTI SUZUKI WAGON R- 25.19 kmpl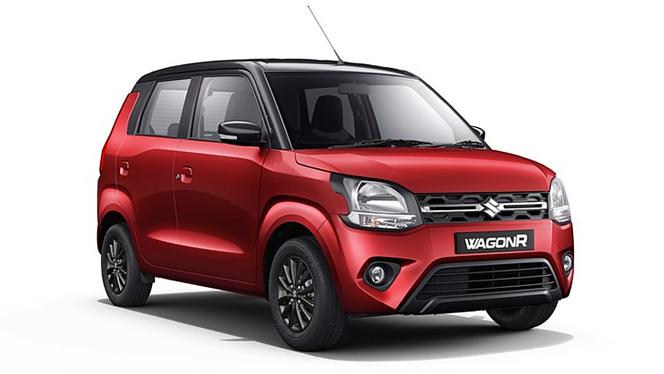 Like most of other MARUTI SUZUKI's cars, many buyers opt fpt Wagon R because of its economical engines. This tall boy hactchback car gets its updated version earlier this year and got its two petrol engines options – a 0.67 hp in 1.0 litre and a90 hp in 1.2 litre. The smaller 1.0 engine is more economical , delivering upto 25.19 kmpl with AMT gearbox, while the 1.2 litre engine deliverd the efficiency of 24.43 kmpl. The 1.0 engine comes with CNG option too which is rated at an excellent mark of 34.05 km/kg. WagonR ranges from Rs 5.40 lakh to 6.98 lakh.
6) MARUTI SUZUKI SWIFT- 23.76 kmpl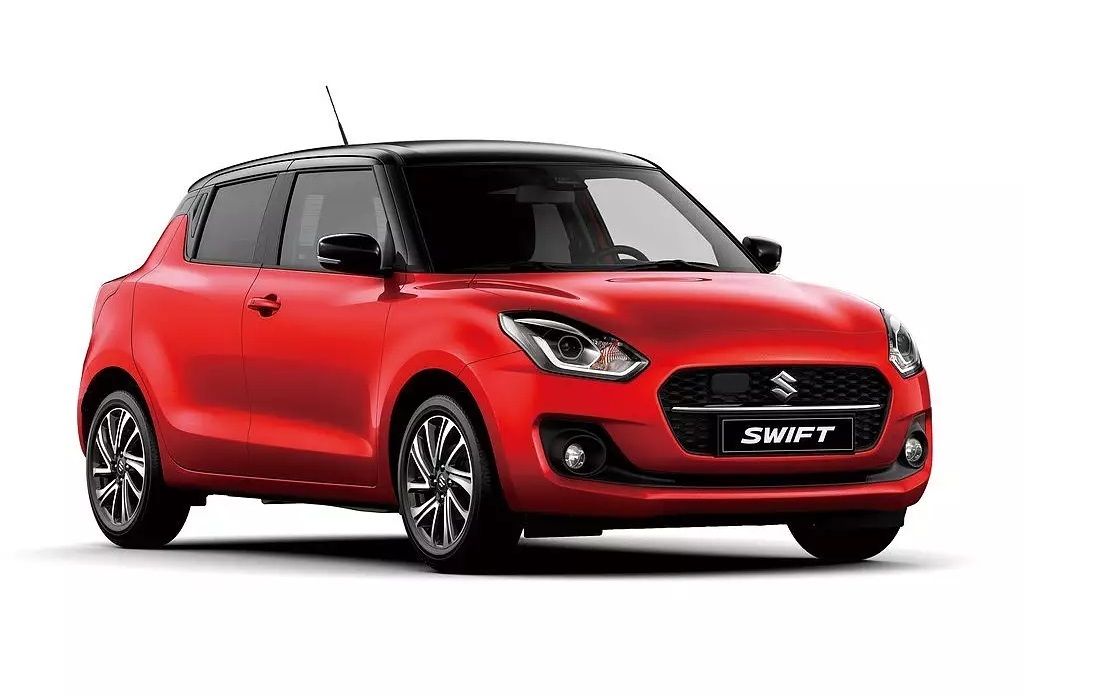 Maruti provided this car a facelift earlier this year and now comes with 1.2 litre dual jet VVT engine, 90 hp, K12N petrol engine with 5- speed manual and AMT gearbox. This peppier hatchback gives the mileage of 23.2 kmpl and 23.76 kmpl for the manual and AMT respectively. This car comes with the suspension of 1197cc and ranges from Rs 5.90 lakh to 8.63 Lakh. In addition to this this hatchback has nimble handling characteristics, good interior and stylish exterior .
7) MARUTI SUZUKI BALENO- 22.94 kmpl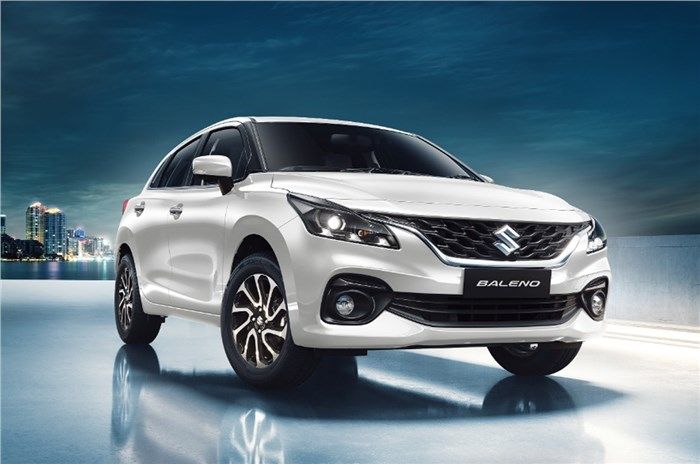 In Feb 2022, Maruti Suzuki came with its second generation Baleno. It may look similar to its original hatchback model but it is an all new model. The Maruti Suzuki's premium hactchback remains petrol only model, though got it's new generation 1.2 litre naturally aspirated petrol engine and AMT gearbox. This car scores well for its space, practicality and quality. The 90 hp engine makes it to give the mileage of 22.94 kmpl. Its price ranges from Rs 6.94 lakh to 9.71 lakh. But its only petrol driven engine makes us to wish it had more engine options.
8) TOYOTA GLANZA- 22.35 KMPL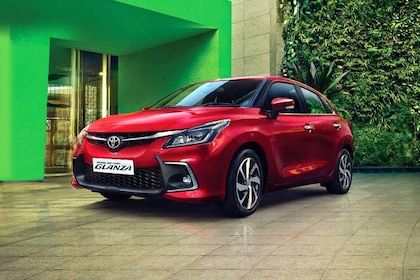 The Toyota Glanza is the TOYOTA's only hatchback in the indian car market. Toyota Glanza is the counterpart of 2022 Baleno. Glanza is powered by a solitary 90 hp, 1.2 litre dual jet K12N petrol engine with the suspension of 1197 cc. the engine can have either a 5- speed manual or a 5- speed AMT automatic gearbox by replacing its original model's CVT unit. This new engine with manual gearbox claims the fuel efficiency of 22.35 kmpl, while the new AMT version gives the return of 22.94 kmpl. The new Toyota Glanza costs between Rs 6.39 lakh to 9.69 lakh.
9) MARUTI SUZUKI IGNIS- 20.89 kmpl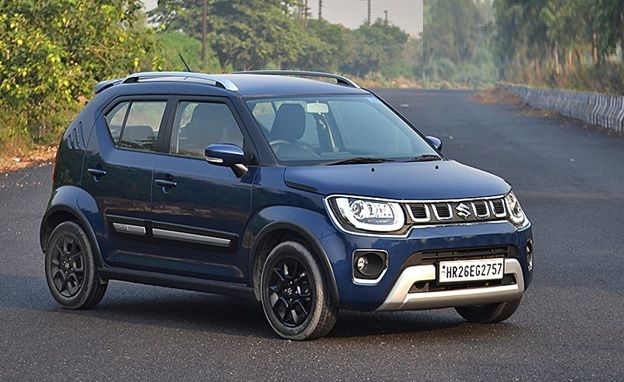 Maruti Suzuki's Ignis may not be the sales sensation that hoped for but its is an underrated hatchback car. This compact Urban SUV car was designed to tackle the chaos of tough city roads. Ignis comes with peepy 83 hp, 1.2- litre K12M petrol engine with suspension of 1197cc. This car gives the fuel efficiency of 20.89 kmpl for it's both manual and automatic AMT form. Ignis costs for around Rs 5.25 lakh to 7.62 lakh.
10) HYUNDAI GRAND I10- 20 kmpl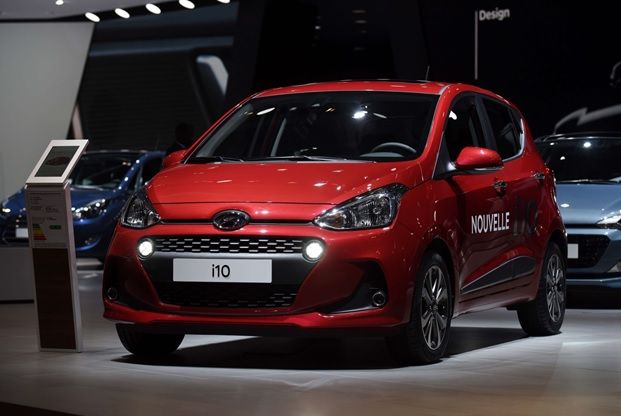 Hyundai Grand i10 is the highest selling car for Hyundai in India. This car has received a number of update over the years since its launch. It is a 5 seater sporty hatchback car available in the price range of Rs 5.39 lakh to 8.46 lakh. The automatic variant and manual variant of this car gives the fuel efficiency of 20 kmpl. Its engine displacement is 1197cc and fuel tank of 43 litres. Its other features include passenger air bag, theft protective device, power steering and tachometer.