TVS teases the Launch of new Motorcycle by 6th July 2022
Posted by Sachit Bhat On 17-Jun-2022 04:27 AM

3114 Views
TVS Motor Company, a Chennai-based two-wheeler manufacturer, teased the audience with a brand new motorcycle that will be unveiled on 6th July 2022.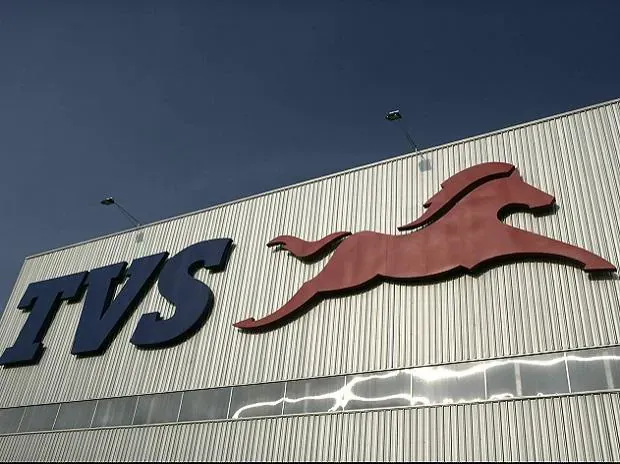 TVS Motor Company, a Chennai-based two-wheeler manufacturer, has teased the arrival of a brand new motorcycle on July 6th. No information about the next motorcycle has been released, but rumors and a TVS hashtag suggesting that the new bike will usher in a new way of life hint that it could be the rumored Zeppelin cruiser.
At the 2018 Auto Expo, the TVS Zeppelin cruiser motorcycle was first exhibited in concept form. The Zeppelin concept included a hybrid powertrain with a 220cc single-cylinder engine producing roughly 20bhp and 22.5Nm of torque, as well as a 1,200W regen assist motor and an integrated starting generator system. The TVS Zeppelin cruiser was advertised as having a max speed of 130 kilometers per hour.
If this concept cruiser bike is put into production, TVS has been tight-lipped about any information up to this point. We're not sure if the Zeppelin concept's hybrid powertrain has made it onto the final car. If it hasn't already, TVS may very well cram an Apache engine into the cruiser. The cruiser motorcycle might be called the TVS Zeppelin R, a name that TVS registered two years ago.
In terms of the Apache, the long-rumored naked version of the TVS Apache RR 310 appears to be the second option for the new bike, arriving on July 6th. With BMW releasing its own version of the RR310 next month, it wouldn't be surprising if TVS opted to release their own version of the naked G 310 R in India.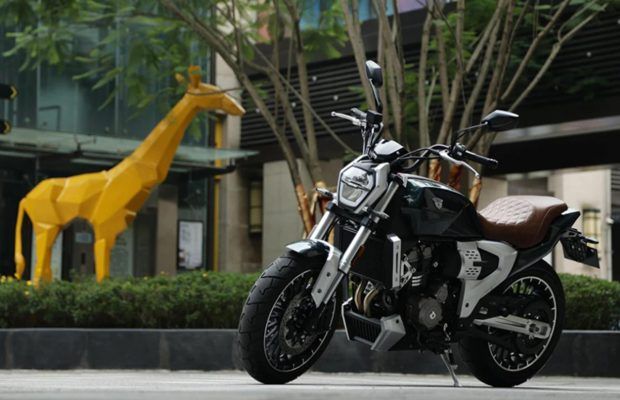 If the new bike is a naked version of the RR 310, expect it to have a lot of the characteristics that the faired bike in the segment has. Among the features are several ride modes and Bluetooth connectivity, to name a few. If the new bike is the naked RR 310, TVS' Build To Order program will likely be extended to it as well.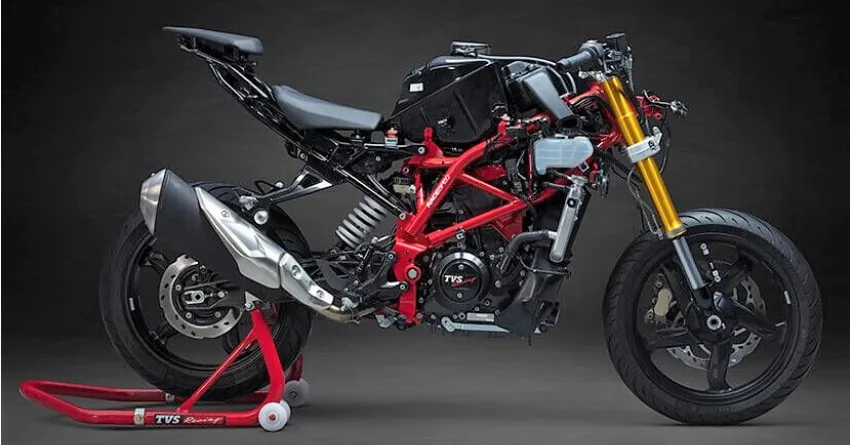 Owners of the TVS RR 310 can order a fully customized version of their bike directly from the factory through the TVS Build To Order program. Upgrades such as KYB's fully adjustable front and rear suspension, a brass coated anti-rust drive chain, lower set handlebars, and race-designed footpegs that sit on a raised assembly are all available through the Build TO Order program. Customers who choose a Build To Order bike can customize it with race replica graphics and a personalized race number.
TVS appears to be in the midst of its launch season, and its new bike is cloaked in secrecy. As the July 6th debut date approaches, we'll find out if this is the all-new Zepplin or the bare RTR relative to the RR 310.