Honda Dio versus Ola Electric S1
Posted by Salman On 22-Sep-2021 01:01 PM
Dio vs. Electric S1 Comparison
Riding scooters has become fun today, with exquisite models like Honda Dio delivering compelling performance. Furthermore, with fuel prices rising, there is a shift towards electric vehicles. Therefore, you have various manufacturers offering electric models that have become popular. Ola Electric S1 is one such electric scooter that has caught the attention of people today. Here is a feature-by-feature comparison of the Honda Dio and Ola Electric S1.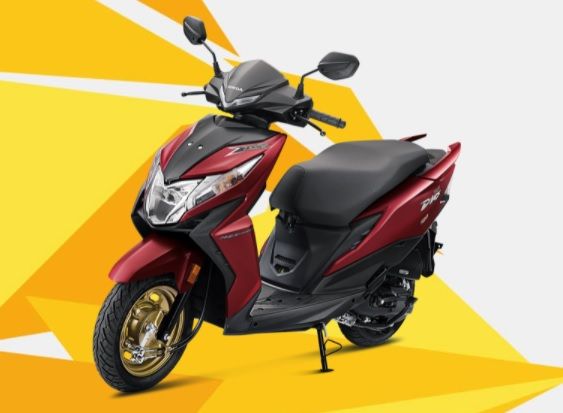 Design
The Honda Dio features a powerful LED headlamp that offers excellent illumination of the road ahead to ensure a safe riding experience. The split grab tail adds to the vehicle's overall magnetic appearance while offering the necessary support to the pillion rider. It comes with a decent wheelbase length of 1260mm with a ground clearance of 160mm. At 105 Kg, the Honda Dio is a comparatively light scooter that you can comfortably manoeuvre in busy city traffic.
Electric scooters have a different build compared to conventional petrol-driven vehicles. They have a smaller structure because of the absence of a fuel tank. Thus, these scooters are lighter. The Ola Electric S1 offers an exquisite design with an iconic headlamp design that distinguishes it from other vehicles. In addition, the scooter offers a large boot space capable of comfortably holding helmets or even a week's groceries.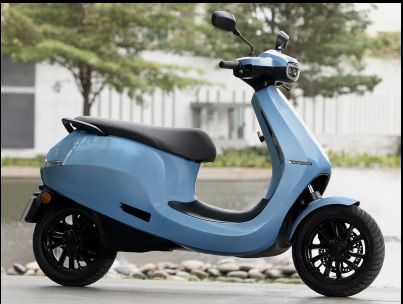 Engine – Performance and Handling
The Honda Dio runs on a powerful Honda engine with a displacement capacity of 109.51cc. This fan-cooled 4S SI engine operates on a programmed FI system to produce a maximum power of 5.71kW and high torque of 9.0Nm. The CVT transmission enables you to negotiate the most trying riding conditions with ease. This scooter offers dual starting options, electric start and kick-start.
The Ola Electric S1 features a powerful motor capable of delivering a peak power output of 8.5 kW to deliver an excellent mileage of 121 km. The Ola S1 Pro delivers a mileage of 181 km. The Ola S1 offers two riding modes in Normal and Sports, whereas the S1 Pro has an additional riding mode in Hyper. The Ola S1 charging time is 4.48 hours, whereas the S1 Pro takes 6.30 hours for a full recharge. Both vehicles feature a quick recharge mode for 18 minutes that allows the vehicle to run for 75 km.
Safety and Technological Features
The Under Bone frame type adds to the overall rigidity of the Honda Dio. The telescopic front suspension and the 3-step adjustable spring-loaded hydraulic rear shock absorbers offer the ideal comfort to the rider and the pillion. The R12 front and R10 rear tyres provide the ideal grip on the roads to ensure a balanced riding experience. This vehicle features 130mm drum brakes on both wheels.
The Ola Electric offers a fantastic digital experience with smart onboard sensors that automatically unlock your scooter as you approach it and locks when you leave. In addition, you can enjoy the experience of various moods and widgets that offer all the info you need for a safe drive. Other technological features include voice control, navigation control, phone connect, creating smart profiles, and safety features like tamper alert, side-stand alert, and SOS alerts.
Colour Variants and Pricing
The Honda Dio offers two variants, the Standard and Deluxe, with four exciting colour options and comes priced in the range of Rs 64,510 and Rs 67,908, respectively.
The Ola S1 features five colour options and comes priced at Rs 99,999 onwards. In contrast, the Ola S1 Pro offers more variety with ten colour options. The pricing starts from Rs 129,999. Government subsidies can reduce the pricing further.
Verdict
The Honda Dio is a good choice if you wish to go for a conventional petrol-driven vehicle because it offers excellent performance and stability. However, if you wish for an electric scooter, the Ola Electric S1 is a good option.