Mahindra Born Electric: Unveils 5 new E-SUVs based on INGLO Platform
Posted by Sachit Bhat on 15-Aug-2022 07:17 AM
Mahindra is preparing to dominate the battery electric vehicle (BEV) market with the introduction of its brand-new Indian Global (INGLO) platform, which will serve as the foundation for five new electric SUVs, future electric models, and two electric brands—XUV and BE.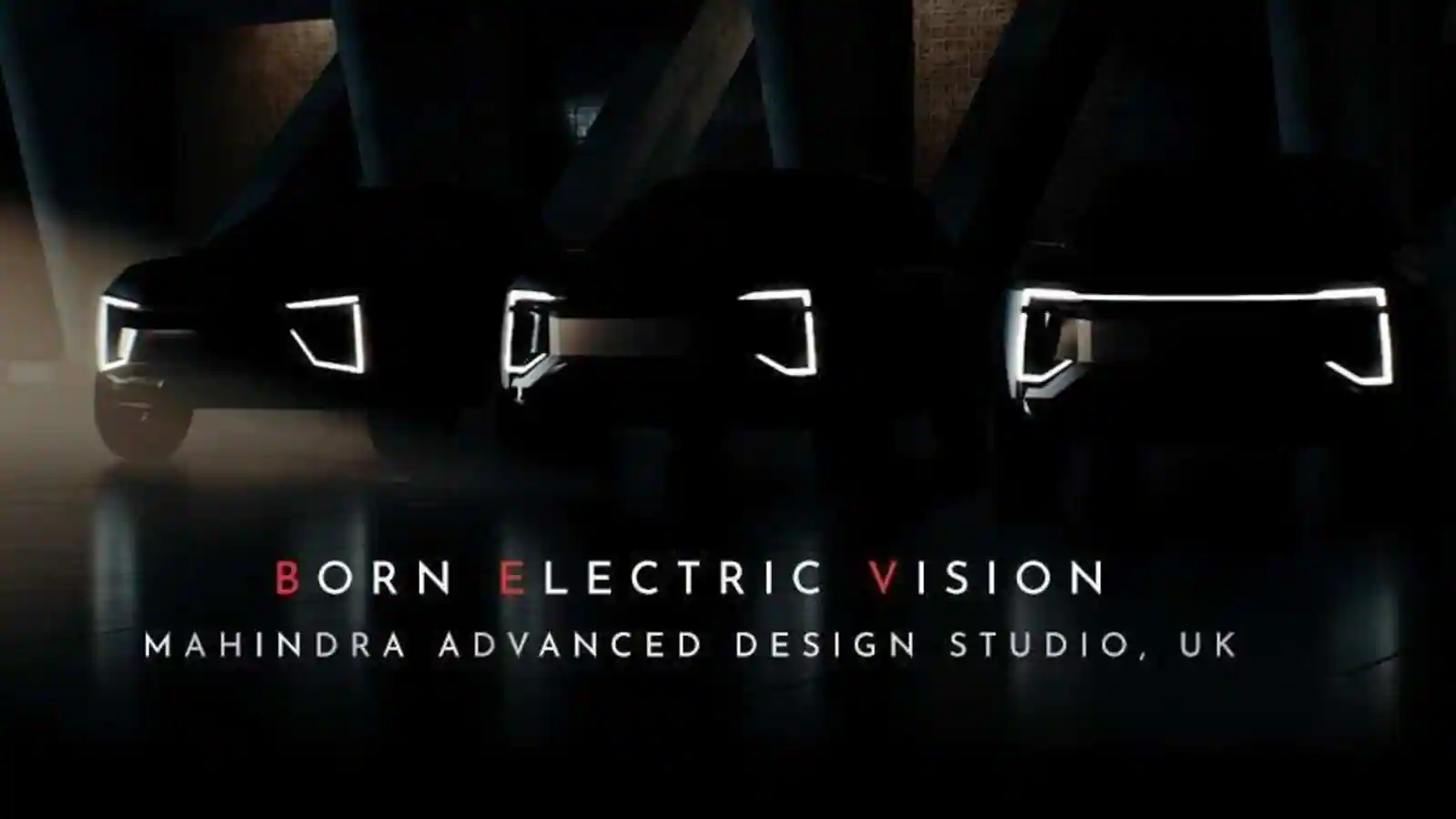 One of the most well-known SUV manufacturers in our market, Mahindra & Mahindra is now preparing to rule the battery electric vehicle (BEV) market with the introduction of its brand-new Indian Global (INGLO) platform. Five new electric SUVs, future electric models from the firm, and two electric brands—XUV and BE—will all be built on the brand-new platform. The XUV.e8, XUV.e9, BE.05, BE.07, and BE.09 are the five new BEV ideas that are revealed today; all of these vehicles will be supported by the new INGLO platform. Three more will follow between 2024 and 2026, with the first of these five electric SUVs hitting the road in 2024.
According to Mahindra, the new INGLO platform, which utilizes Volkswagen's Modular Electric Drive Matrix Battery (MEB) platform components, will be one of the lightest skateboard platforms that can be equipped with high energy density batteries. A variety of products with an elegantly futuristic design, pulsing performance, and dynamic innovation will be sold under the XUV brand. On the other hand, the BE brand's models will have a comparably more muscular and butch demeanor thanks to a bolder design language. The SUVs that Mahindra unveiled today are listed below.
Mahindra XUV.e8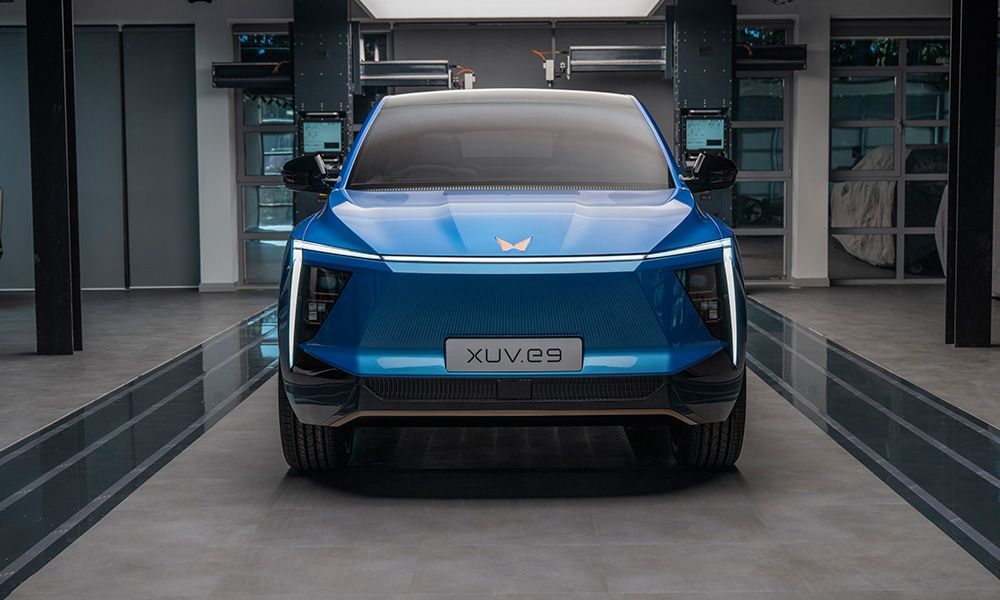 The Mahindra XUV.e8, which will be on sale in December 2024, will be the first SUV to be introduced. The SUV will measure 4740 mm in length, 1900 mm in width, 1760 mm in height, and have a 2762 mm wheelbase. It will use an all-wheel-drive (AWD) system and draw styling cues from the XUV700 flagship SUV.
Mahindra XUV.e9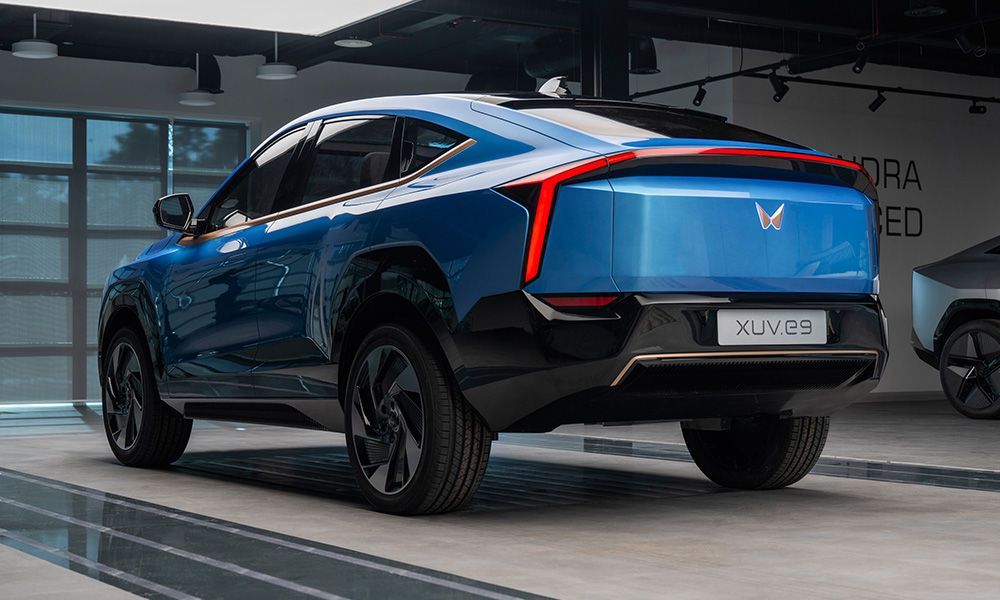 The Mahindra XUV.e9 will follow, going on sale in 2025 and measuring 4790 mm long, 1905 mm wide, and 1690 mm height with a 2775 mm wheelbase. The SUV will have a tapering roofline and a coupe-like profile, akin to the Mahindra XUV500 Aero concept car from the 2016 Auto Expo, but it will share design cues with the XUV700 up to the B-Pillar. Even this SUV will be available in RWD and AWD configurations.
Mahindra BE.05
The BE05 will measure 4370 meters in length, 1900 meters in width, and 1635 meters in height, with a 2775-meter wheelbase. According to Mahindra, it will be a Sports Electric Vehicle (SEV) with a bold, racing-inspired style that is flawlessly complimented by multi-sensory experiences. In 2025, the EV will go on sale.
Mahindra BE.07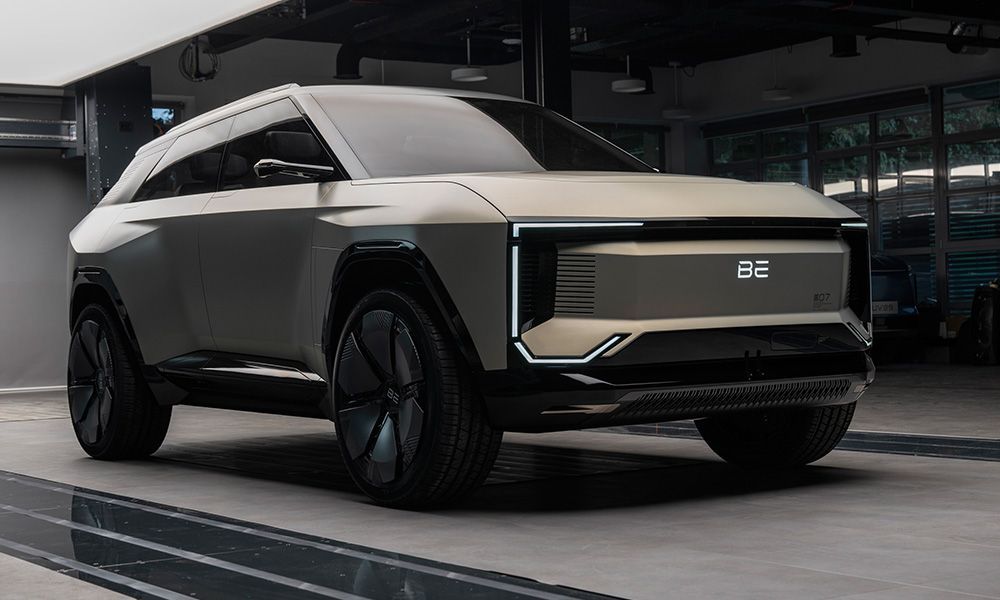 The BE.07, whose introduction is planned for 2026, will have the same 2775-meter wheelbase as the BE.05. It will be 4565 meters long, 1900 meters wide, and 1660 meters tall. This three-row family SUV will be functional enough for city driving yet built for long-distance travel.
Mahindra BE.09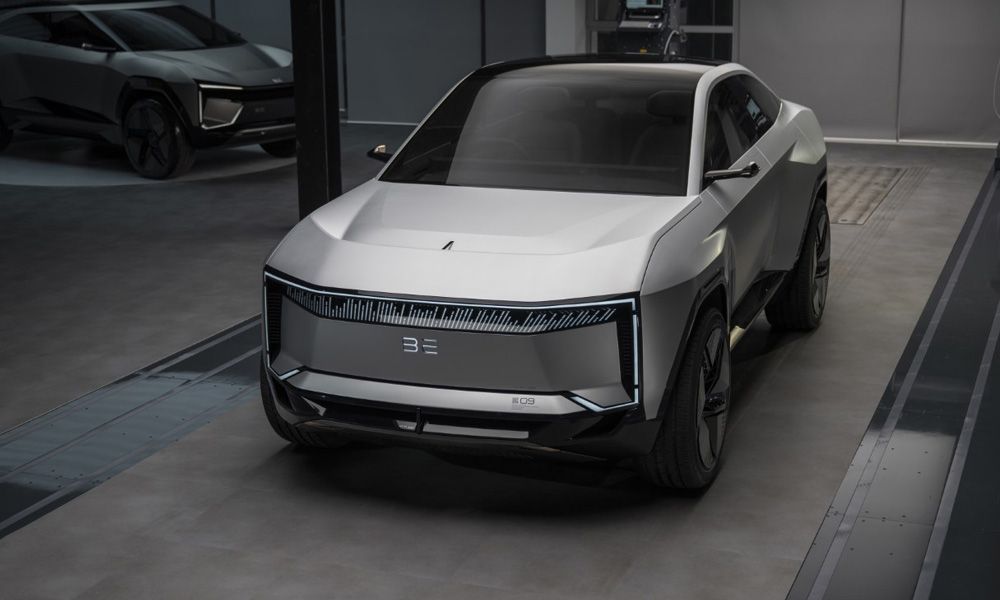 Although the business has not yet released the BE.09's launch date or technical specifications, it claims that the vehicle will be a "head-turning" grand tourer SUV with a chiselled design, dynamic roof, and robust posture.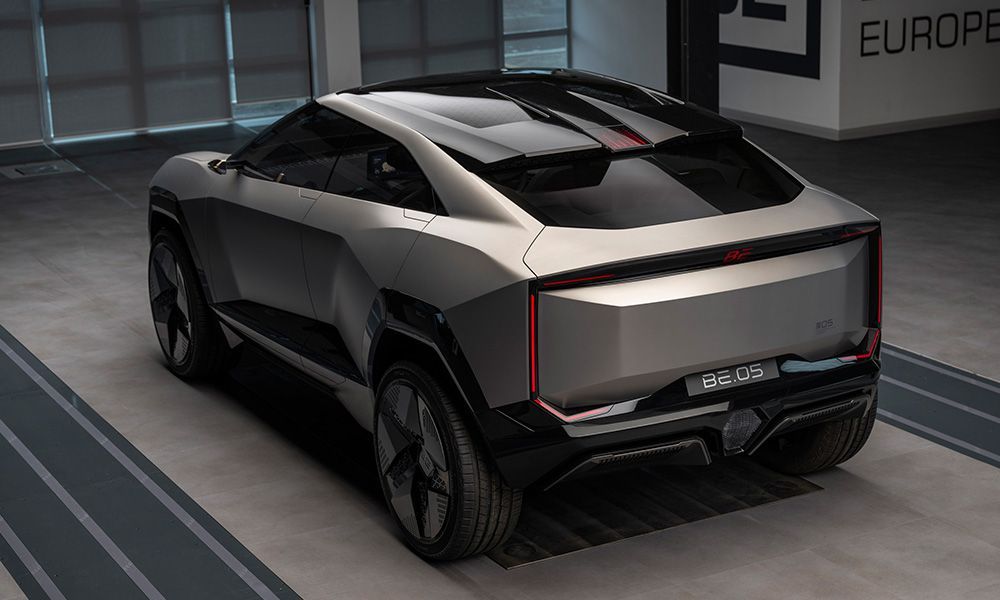 With a cutting-edge, augmented reality-capable heads-up display, an edge-to-edge screen, 5G network connectivity, and over-the-air upgrades that are essential in today's connected world, the INGLO platform also offers a multi-sensory driving experience. Additionally, it promises a significant reduction in underbody weight and will use two different cutting-edge cell architectures, known as Blade and Prismatic, as well as a common battery pack design with slim modules. These versions will be offered with battery options with capacities between 60 and 80 kWhr, which are adequate for 175 kW fast-charging and charge to 80% in under 30 minutes. It will also be available with rear-wheel drive (RWD) and all-wheel drive (AWD) variants, with outputs ranging from 170 kW to 210 kW and an incredible 250 kW to 290 kW, respectively. The models will sprint from 0 to 100 kilometres per hour in 5 to 6 seconds.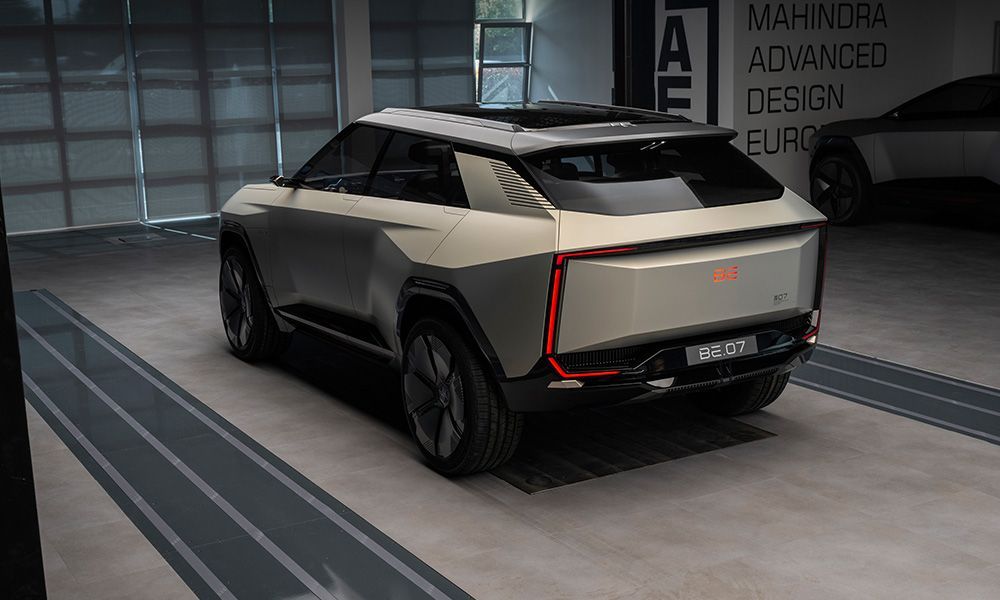 Moving on to the range, improved aerodynamics, reduced rolling resistance from the 5.5 RRC tyres and sophisticated zero-drag wheel bearings, high-efficiency cooling & HVAC system with minimal power consumption, and a semi-active suspension system will all contribute to the vehicle's overall efficiency. Finally, enhanced handling and an immersive sporty driving experience will be provided by the vehicle's semi-active suspension system. Additionally, these cars will have brake-by-wire technology.
Mahindra will build these electric SUVs to fulfil the highest vehicle safety regulations and the utmost safety for batteries such as GNCAP and not simply restricted to regulatory compliance, carrying on its tradition of designing some of the safest automobiles on Indian roads. A structural cage around the passenger compartment will be standard on all e-SUVs and was specifically created to limit passenger injury. Three load routes, a multi-piece dash panel with strengthening, and greater battery protection provided by ultra-high strength boron steel are added enhancements to the Body-In-frontal White's design. However, the INGLO platform is prepared for up to L2+ autonomy thanks to its five radars and one vision ADAS architecture.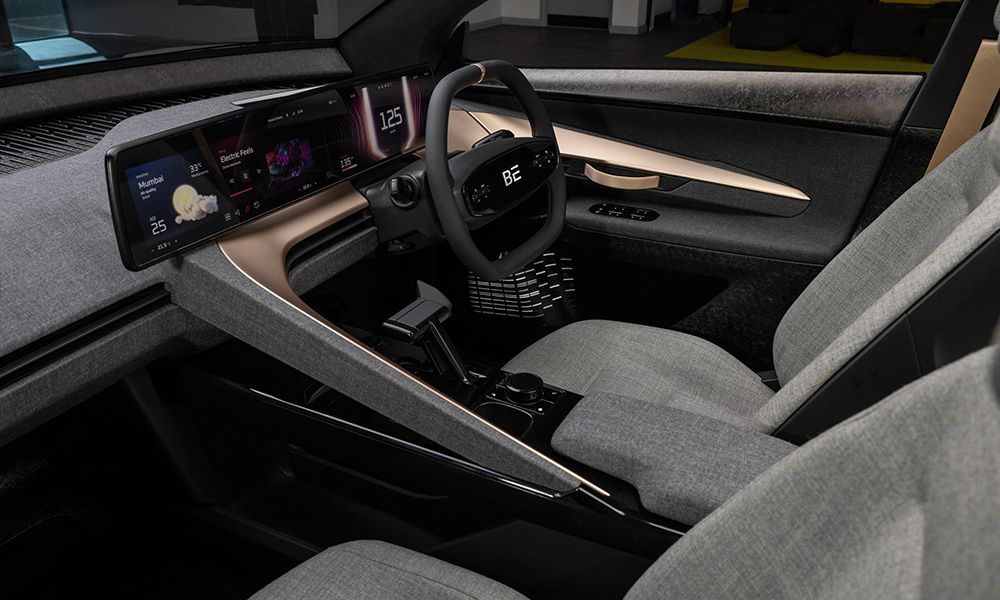 Practically speaking, flat floors and slim cockpits produce roomy, adaptable interiors that give control over seat configuration and space versatility like frunk and trunk storage. You can use the car as a portable power bank to take any household item with you on the road and charge your phone or laptop while doing so. For the most recent tech nodes of semiconductor wafer processes, it will also receive the most recent chip systems from international semiconductor vendors, including a Dual Octa-core processor with 200K DMIPS of computing capability and 1920 x 720 HD resolution.