5 Best Cycles For Fitness In 2022
Posted by Utkarsh Gusain On 13-Feb-2022 06:37 AM

4559 Views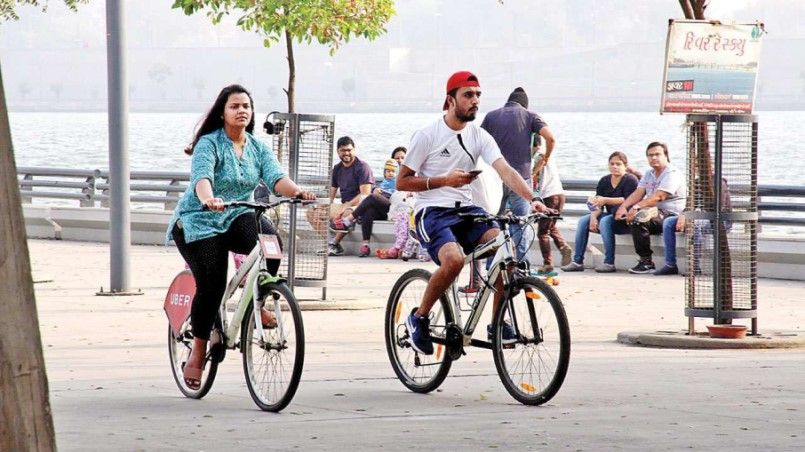 Cycling for weight loss ia a better option than any other hobby. It doesn't require you to be highly athletic and anyone can exercise via cycling as a beginner. In India, cycling has suddenly gained a huge popularity and Indians have become more conscious about their health. This rise of cyclists has one other major reason which is Covid-19 pandemic, after the lockdown people needed to find a hobby which will help them stay fit and release some stress the world is going through. All you need is a cycle that complements your personality and will not break your bank.
Here is a list of cycles for fitness in India that will come under your budget:
Mach City Munich 21: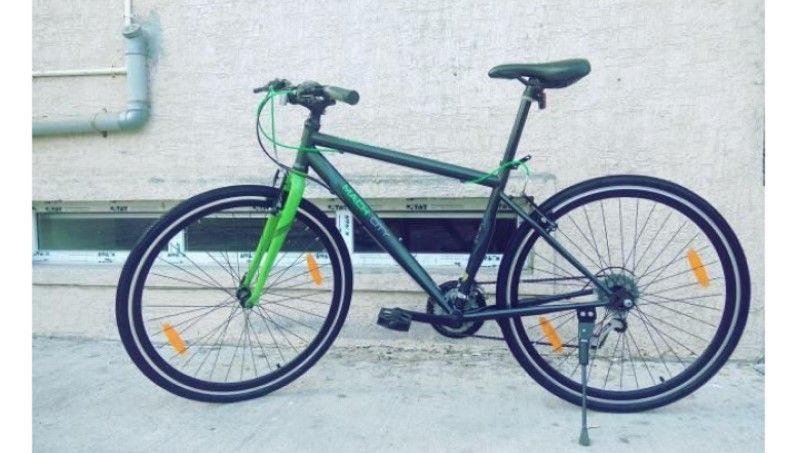 Mach City Munich 21 is a Hybrid Bike. Hybrid bikes means the cycles are the hybrid of Mountain bikes (MTBs) and Road bikes. They have an upright frame geometry of an MTB and thin tires of a road bike. The bike is specially designed for city riding. The upright geometry will provide a comfortable positioning for long ride and thin tires will deliver fast speed. Features of Mach City Munich 21 include a rigid steel fork on the front, alloy V brakes, comfortable foam padded seat, fire shifters for fast gear shifting, 21 speed gearing unit with 3 speed Shimano Tourney TX50 front derailleur and 7 speed Shimano Tourney rear derailleur. The saddle height can be adjusted according to rider's height. Tires are equipped with double walled 700cc rims.
Mach City Munich 21 price is Rs.12,880.
Btwin Riverside 120: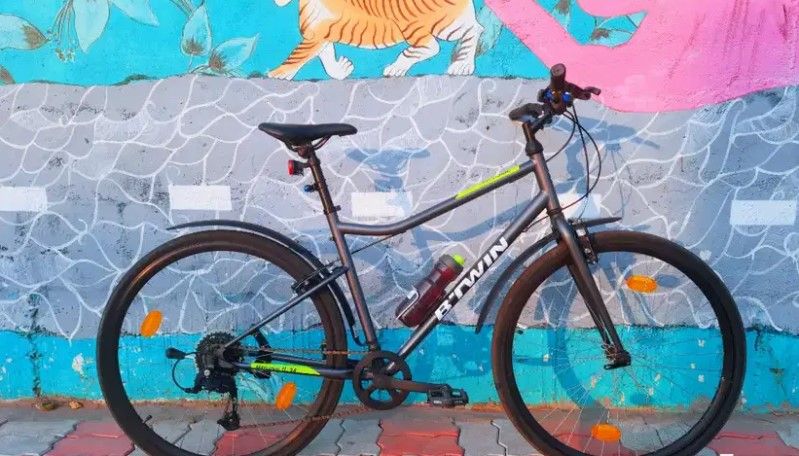 Btwin is a cycle subsidiary of fitness and sports product giant Decathlon. They are well known for their quality and affordable products. The Btwin Riverside 120 is a Hybrid cycle from the brand which is made for beginners and city riders. Features of Btwin Riverside 120 include steel fork on the front, V brakes, a unisex steel frame, adjustable seat post, a Microshift RD M25 8-Speed rear derailleur and Microshift TS39 shifters. 700x38C tires with single walled aluminium rims attached to it.
Btwin Riverside 120 price is Rs.12000.
Firefox Bad Attitude 7: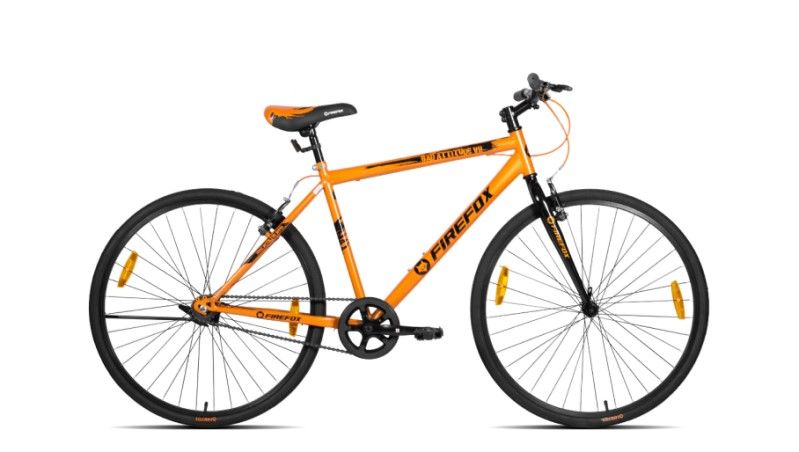 Firefox is one of the top cycle brands in India and is famous for their premium cycles. In 2015 Firefox was acquired by Hero which is the biggest cycle brand in India. The Firefox Bad Attitude 7 is a minimalist, non-gear hybrid cycle which was design for cycling beginners and those riders who do not prefer the gear cycles and want a low maintenance cycle. Features of Firefox Bad Attitude 7 include a rigid steel fork on the front, v brakes, steel frame with upright geometry and tires of Wanda 700x35c with single walled alloy rims. The bike do not come with any gear system. This is a perfect option for those who don't want to deal with hassle that comes with a gear cycles.
Firefox Bad Attitude 7 price is Rs.13,500.
Kross Maximus Pro: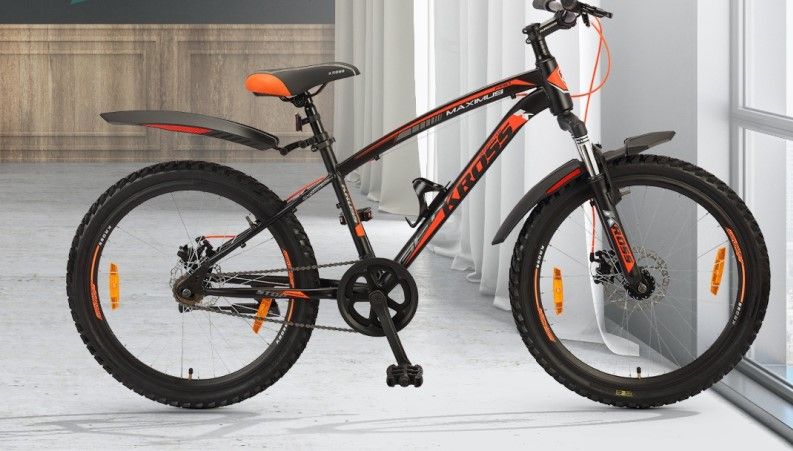 Kross is a polish cycle brand which comes under Hero Ecotech, has built a name for itself in the Indian cycle industry. They have an affordable cycle range to choose from. Kross Maximus Pro is an MTB which means it can also be ridden on off road conditions. This is a good quality bike which is value for money. Features of Kross Maximus Pro includes a suspension fork on the front for shock absorption, disc brakes, steel frame build, single speed cycle and MTB tires with alloy rims.
Kross Maximus Pro price is Rs.14,000.
Waltx Dune 1: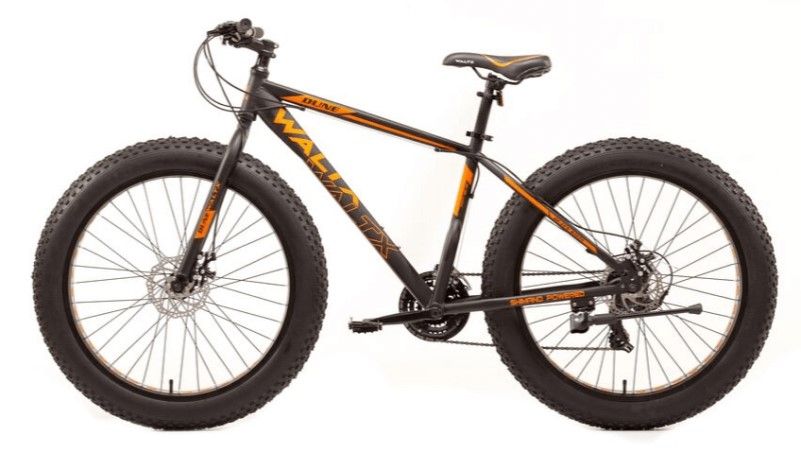 Waltx is an Indian brand which has a wide variety of cycles, road bikes, MTBs, hybrid bikes etc. Waltx Dune 1 is a Fat Bike, term "fat" represents the thick tires in this segment of cycles. The fat tires are provided for easy manoeuvrability and shock absorption from uneven roads. Features of Waltx Dune 1 include a steel frame, a rigid front fork, thick tires, 21 speed Shimano Tourney gear shifting and disc brakes for quick response.
Waltx Dune 1 price is Rs.23,086.