Best Electric Scooter for Women in India
Posted by Utkarsh Gusain On 07-Mar-2022 01:16 PM

2533 Views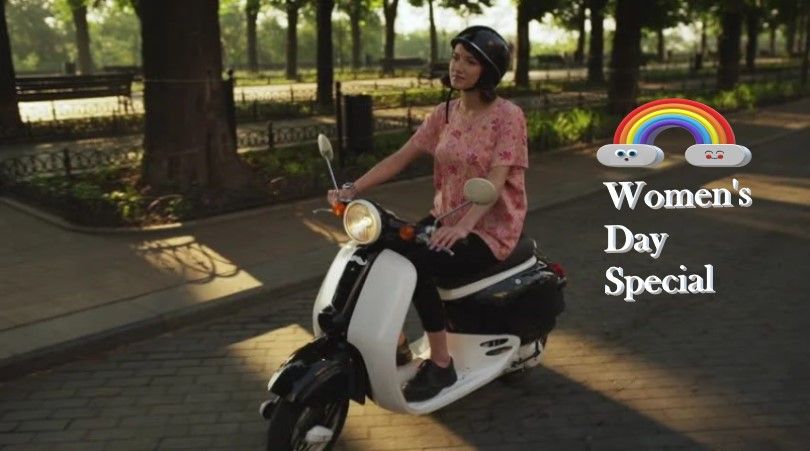 Electric Scooters in India are trending with a large population choosing EVs over ignition vehicles. Brands like Ola, Ather Energy, Simple one, Hero Electric, Bajaj, etc. are focusing on developing electric scooter technology to make this historic shift towards zero emission vehicles. Electric scooters have several advantages over petrol scooters such as, low maintenance cost, cheaper battery recharging compared to petrol, less vibration, smooth riding experience and many more. They are high in demand and companies are working hard to complete the deliveries.
Due to these factors electric scooters are very popular among both genders men and women. E-scooters are also considered a good option for older age group since it is much easily maneuvered in comparison to conventional scooters.
Women's day is on 8 March and if you are looking for a practical gift for a woman or girl in your life then an electric scooter is a good option to consider. Electric scooter is something that everyone in the family can use without any trouble. Electric scooters come is very aesthetically pleasing designs and brands also have an extensive range of ladies scooters and unisex scooters. Here is the list of 5 best electric scooters for women. The prices mentioned are ex-showroom prices in Delhi.
1) Bounce Infinity E1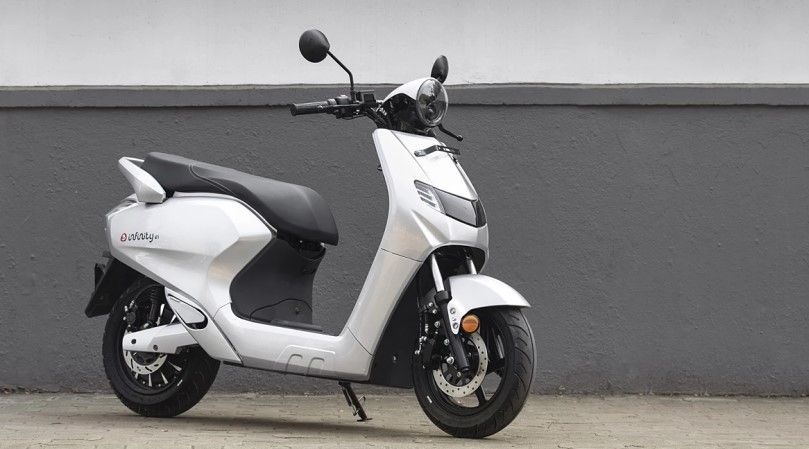 Bounce Infinity is a Bengaluru based Mobility Company that focuses on fast transportation mainly by electric vehicles. The company has also released their flagship electric scooter named Infinity E1. Bounce has a unique approach when it comes to powering their electric scooter, their emphasis is on battery swap technology. The battery swap technology means that a rider can remove the discharged battery which is detachable and swap it with a fully charged battery under a minute. Bounce will be expanding their swapping stations in coming years. The swappable battery tech is a revolutionary advancement in the EV space. Infinity E1 is an e-scooter with an out of the box design language. Bounce Infinity scooter has a very sleek and classy stance which gives off a youthful appeal. The company has offered the e-scooter with several striking colour options and many customizable skins that you choose from.
Features:
Bounce Infinity E1 has a single unit of handlebar mounted round LED headlamp and a fully equipped digital speedometer. The digital cluster shows the speed, battery status, Bluetooth status and high beam status. Some other features include, telescopic suspension, sufficient under-seat storage, smart companion app and different riding modes (drag and reverse). Infinity E1 has a 2Kwh battery which is waterproof and swappable. The battery will produce a top speed of 65 km. For braking it has Combi-Braking System (CBS) combined with disc brakes on both rear and front. This electric scooter is featured with Regenerative Braking System which helps recover energy whenever rider hits the brakes.
Bounce Infinity E1 price is Rs.68,999.
2) Ola S1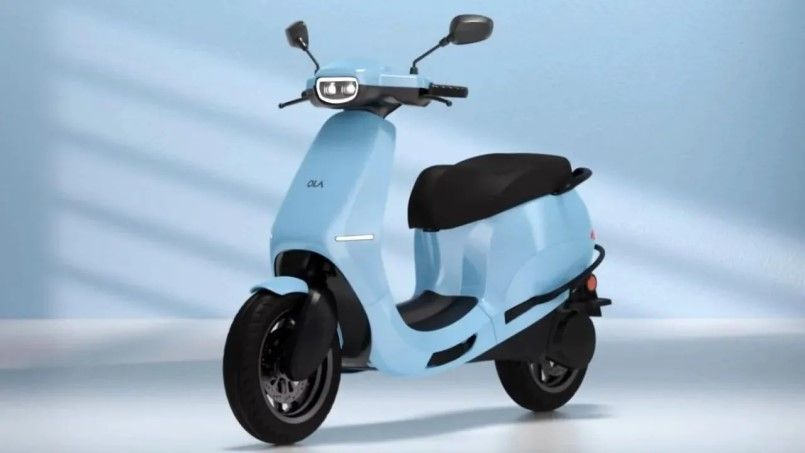 Ola Electric Mobility is a Bengaluru based company which has the launched the Ola electric S1 series of e-scooters. Ola has a hyper charging network all over the country. The home-grown company is a major competitor in the electric 2 wheeler market. Ola S1 and Ola S1 pro are the flagship products of Ola Electric. The hype that both Ola scooters generated was immeasurable. Ola electric scooters S1 and S1 pro are well equipped with features and excel in terms of design when compared with other in its segment. The main reason of Ola S1 being on this list instead of Ola S1 pro is the less power of S1, since power is not a concern when women scooters are discussed.
Features:
Ola S1 electric scooter has a uniquely designed LED headlamp and for body design it is very sauve and yet simplistic. The S1 scooter is offered in 10 different colour variations which come in glossy and matte. The e-scooter comes with tubular frame, single fork suspension on front and mono shock suspension on rear. For safety it has hydraulic brakes combined with CBS. It also has smart connectivity, anti-theft system, Take me home lights and different riding modes. The 2.98 kwh fixed battery will provide 75km range in 18min of fast charging and can be fully charged at home in 4 hr 48min. Top Speed of Ola S1 is 90 kmph.
Ola S1 price is Rs.85,099.
3) Bgauss B8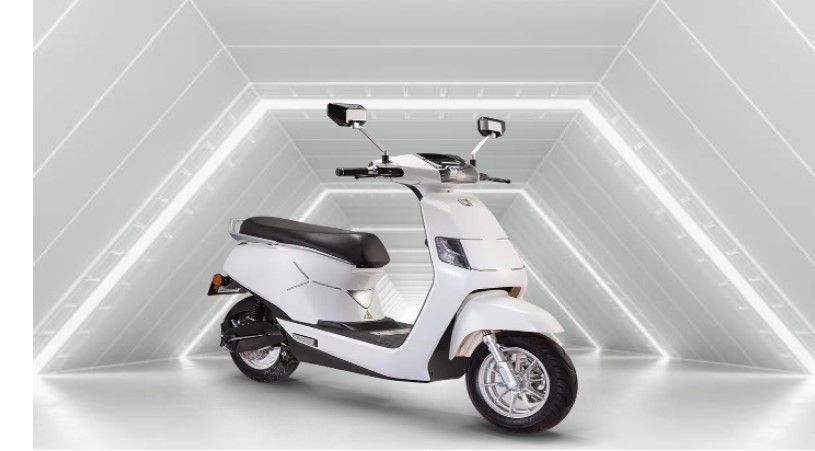 Bgauss is an Indian lifestyle brand which focuses on developing electric 2 wheeler. Bgauss has launched 2 electric scooters by the names of Bgauss A2 and Bgauss B8. A2 and B8 are the flagship products by Bgauss. Both scooter style a very futuristic yet elegant design which undoubtedly will catch the female eye. Both scooters have a 360 degree chrome finish and aerodynamic design. Bgauss B8 is a smart and efficient scooter which is specifically designed for Indian customers. The e-scooter provides a no vibration, comfortable riding experience.
Features:
Bgauss B8 features include a LED headlight and tail lights, Digital display, push start button, sufficient under-seat storage, reverse mode and an USB port. The removable lithium ion battery has 1.45 kw of maximum power generating a top speed of 50 kmph and a peak torque of 94.6 Nm. Bgauss B8 can be fully charged in 3 hrs.
Bgauss B8 price is Rs.82,999.
4) Hero Electric Flash LX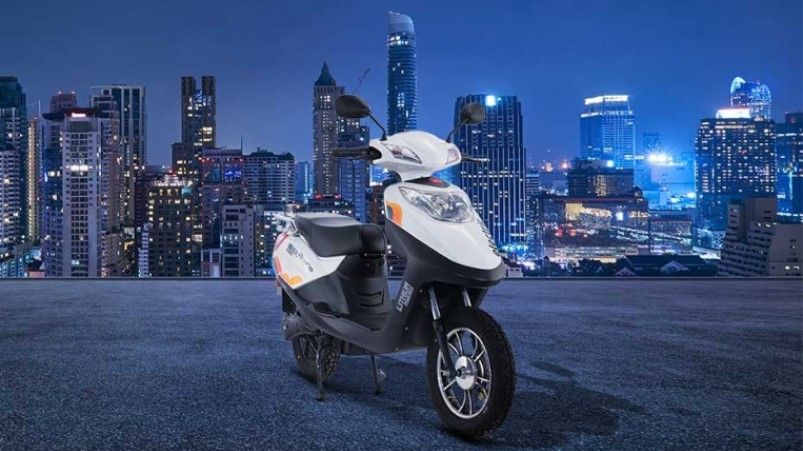 Hero Electric is and Indian brand which has a speciality in developing quality and affordable electric 2 wheelers. The brand has successfully launched an extensive range of electric scooters such as Hero Optima, Hero Atria, Hero Flash LX and many more. Hero Electric is a pioneer among other electric 2 wheeler companies in India.
Hero Flash LX is light weight, easy ride, with aesthetically pleasing design for women. Factors like smooth handling, feminine bodywork, brand reliability and efficient features make Hero Flash LX a good choice for women. Hero Electric's upcoming scooter Hero Eddy will also be a good option if you can be patient for the release. The unique selling point of the electric scooter will be the fact that it doesn't require a registration to drive, since it is a low speed scooter.
Features:
Hero Flash LX features include a LED headlight, alloy wheels, digital instrument cluster, telescopic suspension, USB charger and a portable battery. The battery capacity is 51.2V/30AH with a top speed of 25 kmph. Portable battery which can be fully charged in 4-5 hr and will provide a range of 85km per charge.
Hero Electric Flash LX price is Rs.59,640.
5) Ather 450X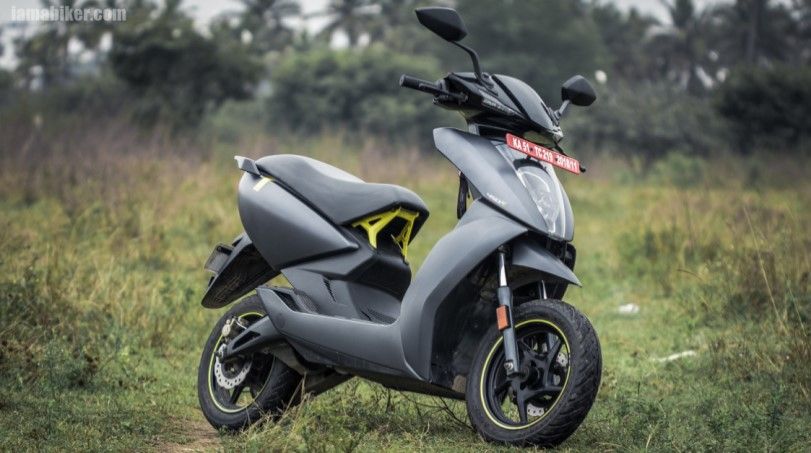 Ather Energy is an Indian electric scooter company which is Bengaluru based. The company has managed to establish their flagship product Ather 450X as one of the top selling electric scooters in India. Ather energy is planning to expand their reach in the coming years. They have invest a large amount of capital towards building charging station networks which will be providing free charging service for their large customer base.
Features:
Ather 450X has a futuristic design and features like LED headlight, telescopic suspension, smart connect, different riding modes (Eco/Sports), 26 litre of under-seat storage and CBS braking for safety. Battery has a power of 6kW which is maximum in this list. The battery is fixed and can be charged to 80% in 3.5 hr. Top speed of Ather 450X is 80 kmph and range is 116 km.
Ather 450X price is Rs.1.38 lakh.