FADA expects Domestic Sales to Reach Pre-Pandemic Heights in FY24
Posted by Sachit Bhat On 06-Apr-2022 06:02 AM

1890 Views
As we complete the FY22, FADA has expressed concerns regarding the ongoing issues faced by the domestic auto industry. The domestic vehicle sales have increased in FY22 but the growth is marginal and expected to grow the same way in the coming FY23 as well.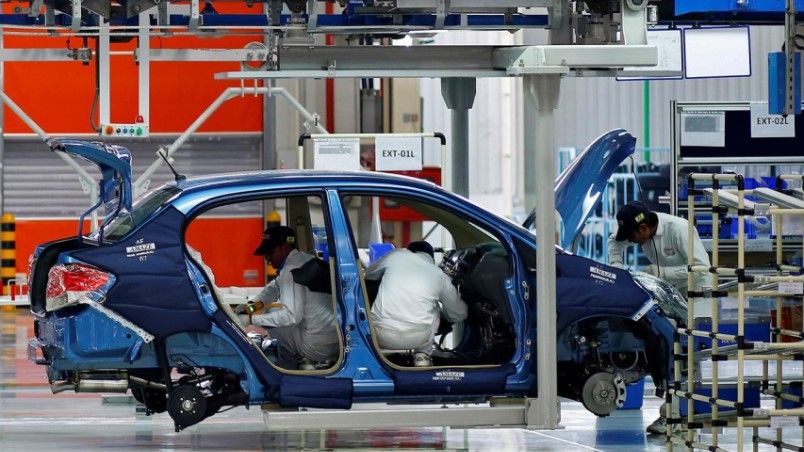 Federation of Automotive Dealers (FADA) has predicted that the automotive industry will come out of the backseat and reach pre-pandemic highs by FY2024. The supply chain woes and low demand across all the sections of mobility are some issues faced by the auto industry in the current fiscal year and the turnaround is expected only in the next financial year, automobile dealers' FADA said.
The current fiscal year has already been facing several issues and added to that is the Russia-Ukraine War and then came along the news of another wave of Covid outburst in China. Lockdown is now in place in some parts of China which kind of indirectly impacts the automobile industry because many critical components are manufactured and supplied from China. All of these problems together have and will, for the time being, impact the revival of the domestic auto industry.
The passenger vehicle segment is expected to witness an impact due to the ongoing war between Russia and Ukraine. There has been a huge disturbance in the supply of precious metals and neon gas supplies which originate from the war-hit zone.
The demand for two-wheelers and commercial vehicles like tractors and other farming vehicles in rural parts of India also plays a vital role in the overall growth of the industry in a fiscal year. While commenting on the situation, FADA president Vinkesh Gulati said, "We expect the situation to remain challenging in the current fiscal year with sales volume expected to grow marginally".
Although, the FY21-22 has not been a bad year in terms of the previous fiscal year. We saw the total auto industry retail growth of 7.21 percent to 1,63,75,799 units compared to the 1,52,74,314 units in the fiscal year of 2020-21. Talking about the passenger vehicle segment, the PV retail sales witnessed a jump of 14.16 percent at 27,26,047 units as compared to 23,87,925 units in 2020-21. However, Gulati added that the increase in volumes across segments in the 2021-22 fiscal year was on a low base of the Covid hit 2020-21 financial year.
The overall automobile retails across categories declined by 2.87 percent to 16,19,181 units in the month of March against 16,66,996 units in the same month last year. Well, overall FADA remains cautious in terms of recovery in sight until the Russia-Ukraine war and China lockdown comes to end. Also, the rise in the price of raw materials has led Original Equipment Manufacturers (OEMs) to increase the pricing of vehicles.