Mahesh Babu, Telugu Superstar, buys Audi e-Tron
Posted by Sachit Bhat On 16-Apr-2022 10:13 AM

3224 Views
Audi e-Tron has been added to the portfolio of cars owned by megastar Mahesh Babu. This car has been tuned to suit Mahesh Babu's needs.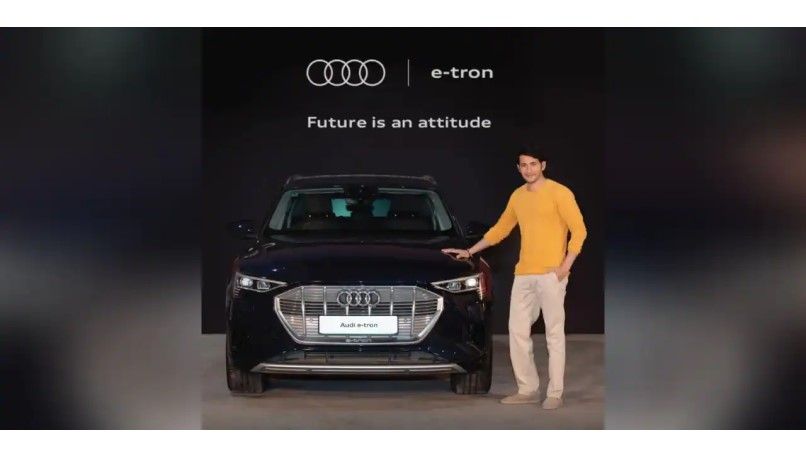 Telugu industry megastar Mahesh Babu recently bought an Audi e-Tron. The actor is now a part of artists and businessmen who own Audi SUVs. Although what makes Mahesh Babu stand apart from others is the fact that the famous actor has bought an electric SUV which is worth more than Rs. 1.14 Crore. Mahesh Babu is a famous personality and revered for his unique and unmatched style, now complemented by the luxury electric SUV. The confirmation came from Mahesh's Instagram post wherein he was seen standing alongside the car. The photo is captioned with "bringing a clean, green and sustainable future, home. Excited for the #Audi Experience", and this picture has gained more than 85k likes. The caption strongly suggests Mahesh's support for an environmentally friendly mode of transportation.
The Audi e-Tron Mahesh Babu owns is one that has been custom made and buffed with luxurious features to suit the actor's needs. Equipped with features like Ambient Lighting Package Plus, Air Quality Package, Bang & Olufsen 3D Premium Sound System, 360 Degree Cameras with Top View, Digital Matrix LED Headlamps with Dynamic light staging, 4 zone climate control and Panoramic glass sunroof, this car is what anyone would dream of.
Furthermore, interiors are designed beautifully with a wraparound dash panel combined with a twin-spoke leather wheel and a 10.1-inch central infotainment screen. This car also features shift paddles to manually shift the recuperation stages. To give a better feel, the cabin has got sound-absorbing qualities with reduced background noise. Other than the colour Mahesh Babu owns, there are other colour options available with the car, namely Floret Silver, Mythos Black, Glacier White, Galaxy Blue, Navarra Blue, Siam Beige, Typhoon Grey and an exclusive colour for e-tron Sportback named Plasma Blue.