Omega Seiki Mobility plans to build Megafactory for three-wheeler EVs
Posted by Sachit Bhat On 23-Apr-2022 08:02 AM

3224 Views
OSM three-wheeler EVs mega factory to be set up in Karnataka with Rs. 1,900 Crore of investment and a plant that will be spread across 250 acres.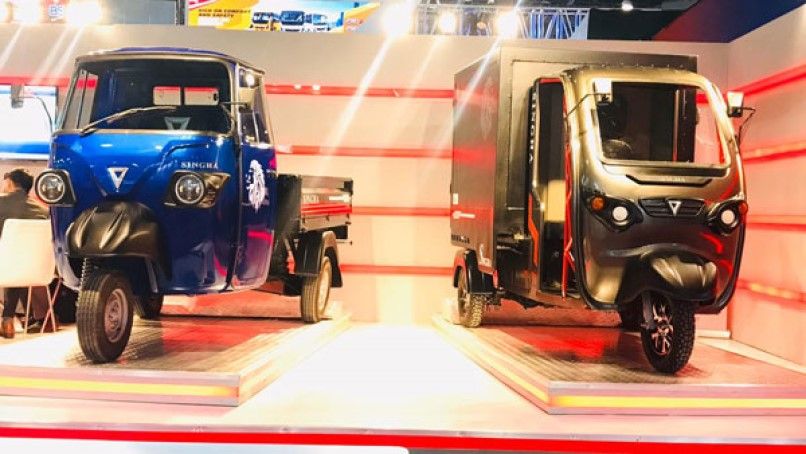 Omega Seiki Mobility is all set to revolutionize the Electric three-wheeler segment entirely as the company on the occasion of World Earth Day announced that they are going to set up the world's largest electric three-wheeler manufacturing plant in Karnataka.
The Faridabad-based company, Omega Seiki Mobility has announced an investment of roughly Rs. 1,900 Crore for making the facility world-class and this manufacturing plant will be spread across 250 acres. This new facility will be built in three phases. Funds are already being raised through equity and debt, and it's scheduled to commence from FY2024. OSM also is in talks with their present suppliers and new suppliers so that ancillary units can be set up close to this mega factory. The proposed production capacity stands at 1 million electric three-wheeler units per annum.
This new OSM factory is being set up not only to cater to the needs of the Indian market but also to penetrate the ASEAN, Africa, and the Middle East markets. While speaking to reporters, Mr. Uday Narang, Chairman, and Founder, OSM, said "The organized electric three-wheeler market has exponentially grown by a massive 200% in FY22 as against the previous fiscal. This has helped EV 3-wheelers now command a massive 46% of overall three-wheeler volumes. We at OSM believe that the adoption of EVs in the last-mile delivery sector and government bodies will help India become the first market in the world where every 3 EV three-wheeler will be sold for every 1 ICE three-wheeler. We want to be the market leader in the three-wheeler market, not just in India but the world and the new OSM Megafactory with a capacity of 1 million units is the first step towards this goal."
OSM has been pretty successful with its Electric three-wheelers line up and hence the company is planning to penetrate global markets as well. The company has entered into JVs with partners in Bangladesh, Egypt, and UAE. As per Dr. Deb Mukherji, Managing Director, Omega Seiki Mobility is the only company in India to offer three power pack options – long-range, rapid charging, and swappable.