Top 5 Royal Enfield Motorcycles of All-Time
Posted by Sachit Bhat On 11-Apr-2022 10:14 AM

3598 Views
Royal Enfield is royal in every sense. This brand has been in the industry since long now and is considered as the oldest running motorcycle brand. We are here for our top five picks for all-time best.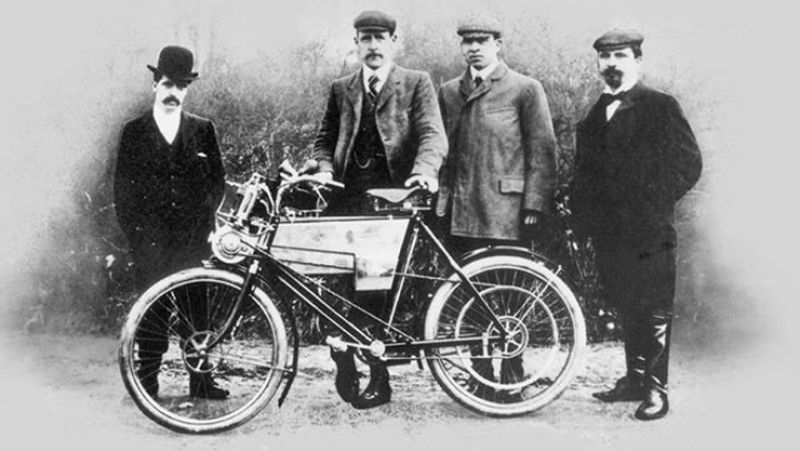 The journey of the motorcycle giant of India is one great story. How it all started in Redditch, Worcestershire, and shifted to Chennai, Tamil Nadu. The Enfield Cycle Company, as it was named back in the days when it used to produce motorcycles, bicycles, lawnmowers, and stationary engines. They were also in the firearms business. The tag line, "Made like a Gun", is not just a statement, it's the legacy Royal Enfield carries with it.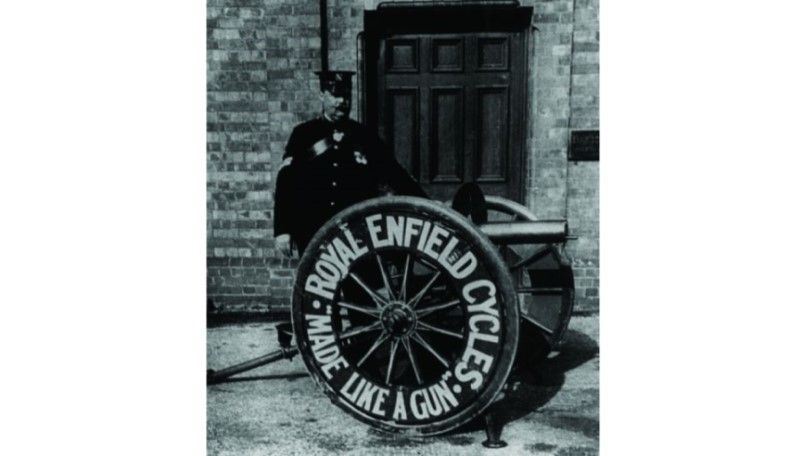 Since 1909, Royal Enfield has been a household name in the UK and then later on in India. Indian connection was strong anyways since 1949 and in 1955, the Indian government ordered 800 of 350cc, Bullet 350 for the Indian Armed Forces and this started the partnership of this Redditch company with Madras Motors to form what was called 'Enfield India'. Madras Motors had the majority of stakes (over 50%) in the company at the time. Then came 1957 when tooling equipment was also sold to Enfield India in order to manufacture components and start-full fledged production.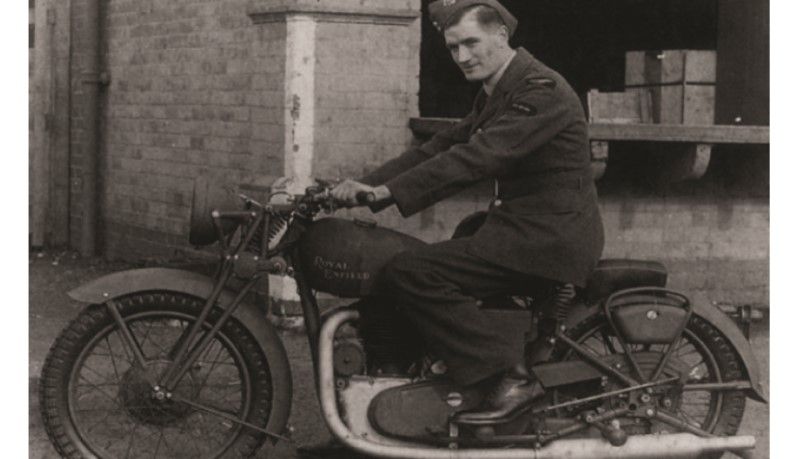 The UK checkout is a story in itself which we will get to some other day, but the Indian company Eicher Group, in 1990 entered into a strategic alliance with Enfield India and later on in 1994 merged with it. It was during the merger that the name Enfield India changed to Royal Enfield.
I have a personal connection with this brand and so when I am writing this article, I am having flashbacks of me sitting in the backseat of Bullet 350 while my father used to take me out on rides. So, without any further delay, let's deep dive into some popular motorcycles of all time from the oldest motorcycle brand still in production, The Royal Enfield.
2019 Royal Enfield Continental 650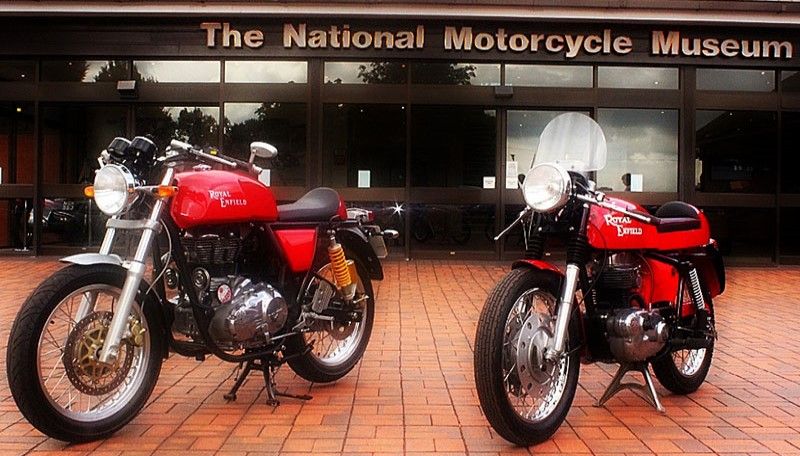 Powered by 650cc parallel-twin engine, this powerful beast is one of the most popular bikes in India, and is manufactured in India. This super-light bike weighs just 198kg and generates a power of 47hp and torque of 52Nm. Internationally, RE Continental 650 is named Interceptor 650, a cafe racer and its GT variant are also available which is highly loved by enthusiasts who enjoy customization.
2019 Royal Enfield Himalayan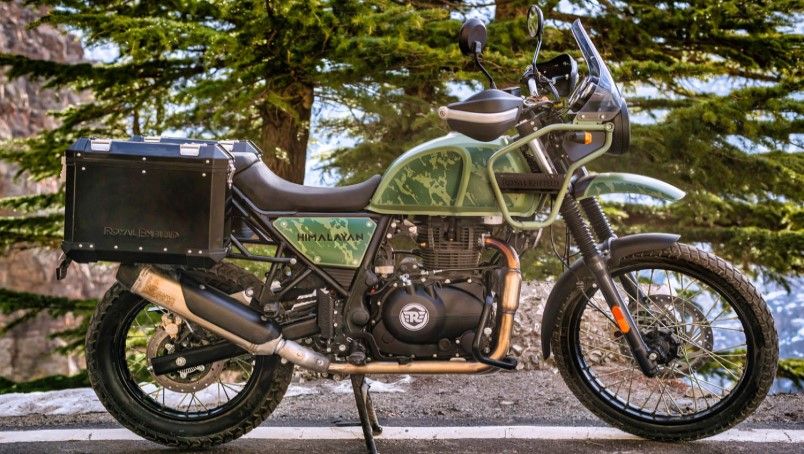 RE Himalayan is an urban ADV motorcycle that is loved by all and its affordability and practicality have made it a household name among the Indian motorcycle enthusiasts. This bike is not known for its speed, offered in a range of 250 to 300cc engines as an entry-level dual-purpose machine that kind of serves both commuters and adventure enthusiasts alike. The maneuverability of the Himalayan at low speeds is exceptional, comfortable seats and relaxed driving position makes it one of the best commuter bikes. And off-roading is what every Royal Enfield bike has in its gene.
2019 Royal Enfield INT 650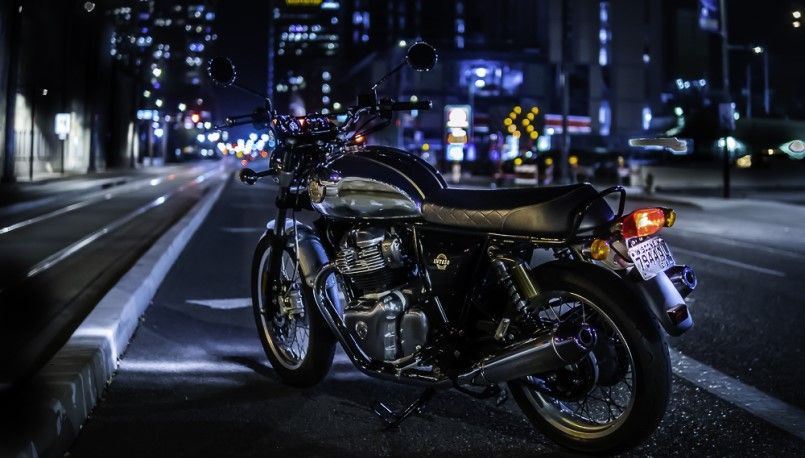 This bike is known for its retro looks and vintage bike lovers are totally falling for it. The RE INT 650 is built with classic styling, a conventional fork, ABS-equipped disc brakes, and twin shocks. The best part is the enhanced padding this motorcycle sports, which makes it quite comfortable for riders and passengers equally. Knee-cutout is also present in a teardrop-shaped gas tank which again increases the rider's comfortability. It's valued for the midrange power that allows it to easily cruise at highway speeds for both commuting and touring.
2021 Royal Enfield Bullet 350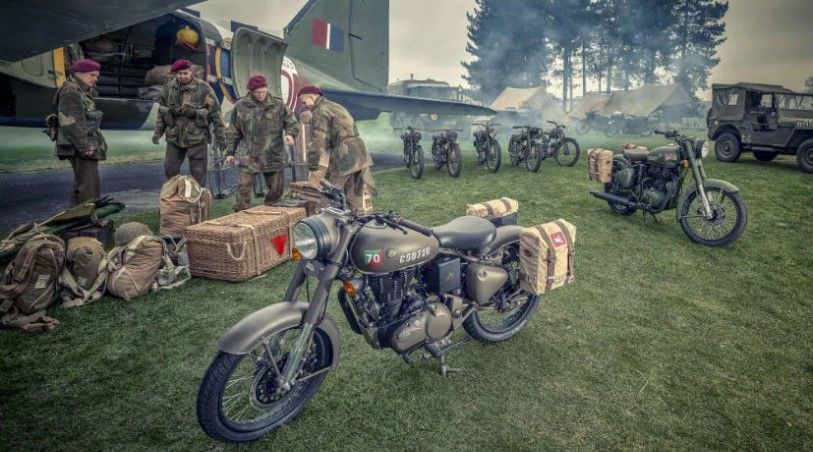 And the roadking Bullet 350 needs no introduction. This bike is loved by all and can be spotted easily on any Indian road. This bike is one of the brand's oldest entry-level bikes that has a long history with its inception in 1933. Around 80 years now and still in production. That does mean something is amazing about this bike right? Powered by a 346cc engine churning out 19.1 bhp of power and 29Nm of torque. I myself have been on so many rides on this motorcycle. We rode to Chuchot, Chumathang, and Chuglamsar whenever my dad was at home and free. On weekends Pathar Sahab was a must. Rough terrains were easy on this super amazing motorcycle and when roads were smooth this bike had a different aura. Bullet 350 is definitely a bike for every road, terrain, and person, an all-in package.
2020 Royal Enfield Thunderbird X350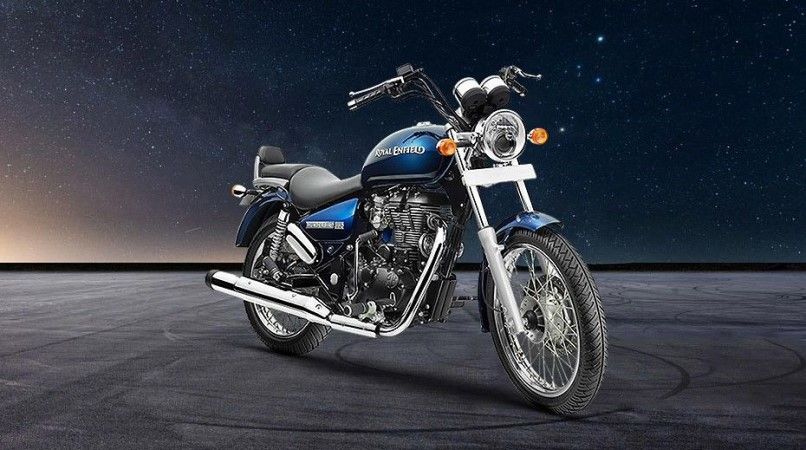 The Thunderbird X350 sports a single-cylinder 4-stroke 346cc engine with 19.8 bhp and 29 Nm torque. This 5-speed motorcycle guarantees a comfortable ride with twin gas-charged shock absorbers. Thunderbird X350 is the first Royal Enfield motorcycle to come with tubeless tires and currently is one of the best sellers in the market. This bike received a major update in 2013 with a duel gauge, projector headlamps, and a digital speedometer.
Well, it's not only India that is falling in love with RE, European audiences are also giving attention to this amazing brand. In total, a hike of 34.3 percent in sales hike was seen by Royal Enfield in Europe. Italy is the epicenter of the success story of the first Indian brand to approach the European market. In Italy, RE saw a growth of 108 percent and the prediction definitely is in the favour of the two-wheeler giant. Latin America is becoming the stronghold of Royal Enfield as they are hitting record after record every passing month with actual sales up to an impressive 116.9 percent and Argentina being the topmost market for RE in Latin America followed by Brazil and Colombia.
We can only hope that this brand gets bigger and bigger every year and the Indian two-wheeler industry gets the recognition it deserves.