Two Wheelers Sales in India: January 2022
Posted by Arun Dagar On 02-Feb-2022 10:35 AM

6514 Views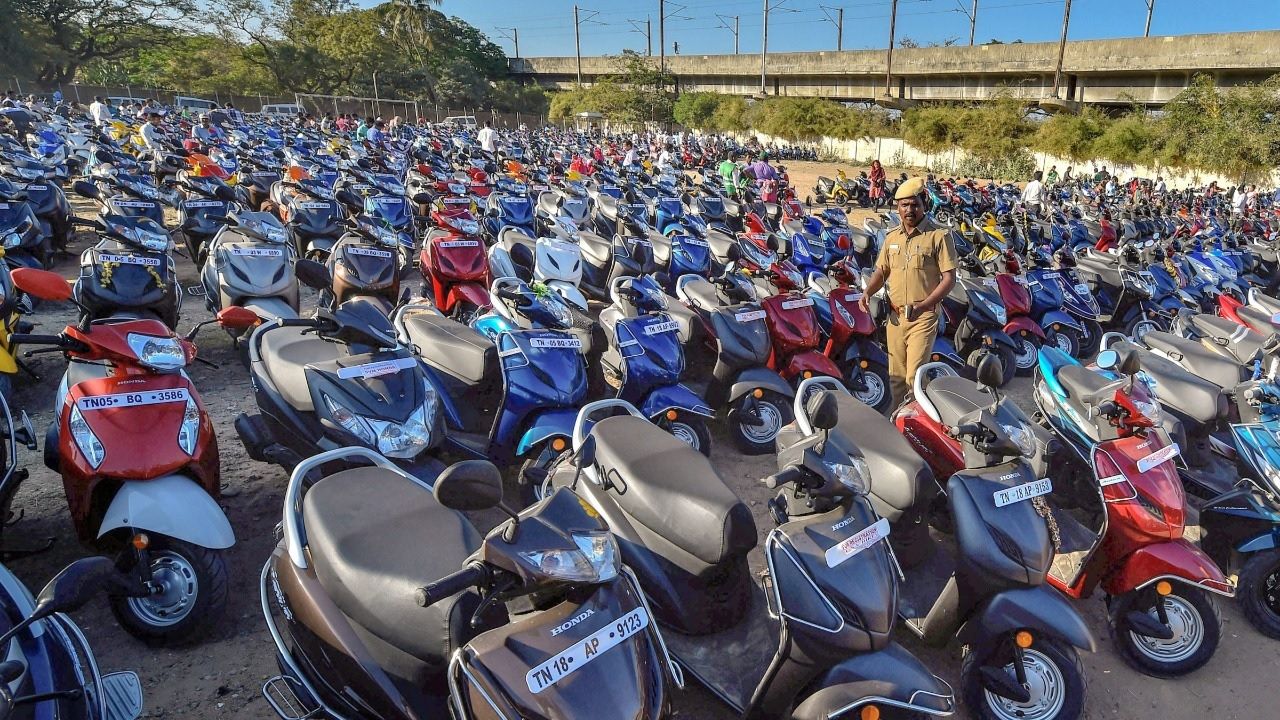 Hero MotoCorp
Hero MotoCorp has released their monthly 2 wheeler sales report for January 2022. It shows that the total sales declined to 3,80,476 units in January 2022 in comparison to selling 4,85,889 units in January 2021 . The total Year-to-Date (YTD) sales has shown a significant fall with 41,35,742 units sold in the April 2021 to January 2022 comparing to 47,09,114 units sold in same time period previous year. The monthly sales reports have shown a 4.23% de-growth in domestic sales whereas a 7.53% growth is seen in the export sales.
Royal Enfield
Royal Enfield Motorcycles has reported fall in total sales to 58,838 units in January 2022 in comparison to 68,887 units sold in January 2021. The total decline reported at 14.59 % in Year over Year ( YoY ) sales . Their monthly sales reports have shown a 23.72% fall in domestic sales whereas a 6.55% growth is seen in the export sales . Majority of their sales coming from their <350cc segment bikes which have also declined by 20.72% comparing to last month.
TVS Motors
TVS Motor sales reports monthly de-growth in both domestic and exports markets in January 2022. 2 Wheeler sales reports declined to 2,57,863 units which is a 13.73% fall comparing to January 2021 .
TVS also has a segment of their 3 wheeler vehicles , total 3 Wheeler sales fell to 12,649 units with volume loss of 2,181 units. Total Month Over Month ( MoM ) sales dropped by 2.17 %, down from 2,72,693 units. Its bestselling moped continues to post numbers much lower than has been the norm. Moped sales fell to 36,199 units, down from 59,487 units sold in January 2021.
Bajaj Auto
Bajaj Auto has reported decline in both import and exports sales compared to their start in previous year. Sales declined to 3,63,443 units in the past month which had stood at 4,25,199 units in Jan 2021. In their Year to date ( YTD ) de-growth can be seen , two wheeler domestic sales which fell 3 % to 14,37,480 units in the April-January 2022 time period compared to 14,79,048 units in the same period of previous year.
Suzuki Motorcycle India
Unlike other companies , the two-wheeler , subsidiary of Suzuki Motor Corporation have reported a 8% growth in their overall sales in January 2022 compared to sales in December 2021 .
Selling 70,092 units in January 2022 which stood at 60,623 units in the previous month last year. Despite difficulties thrown by covide-19 they have been able to grown by 37.1% since last year.
Honda
Honda Motorcycles and scooters India ( HMSI ) have reported 24.37 % decline in their sales with 3,15,197 units sold in Jan 2022 when compared to Jan 2021 which stood at 4,16,716 units.
However , the Month over Month sales have shown a massive increase in growth in both import and export markets 49.66% and 199.89% respectively , starting the year in a positive note.