UP Roads Will Look Like American Roads- Nitin Gadkari
Posted by Rakhi Jha On 22-Dec-2021 02:46 AM

435 Views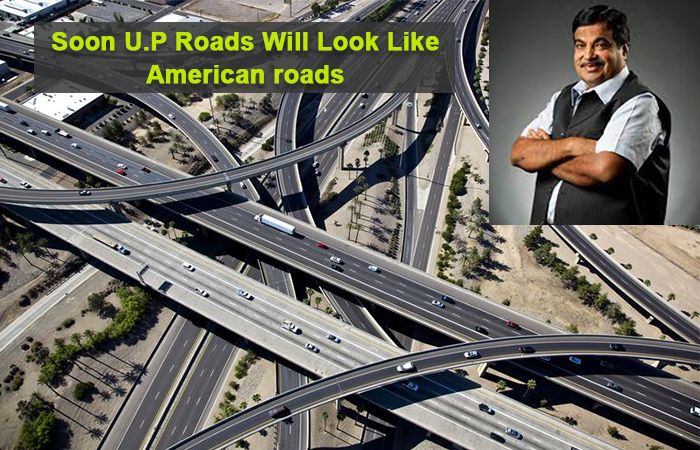 "Up Roads will match the European standards and will be good as the roads of America", The Union Minister of Road Transport and Highways, Nitin Gadkari.
Nitin Gadkari mentioned this, while he was putting down the foundations of three new national highways projects, which is worth Rs 1,123 Crores. This road-building network was installed when he joined the Prime Minister Narendra Modi cabinet back in 2014.
Nitin Gadkari has announced, mentioning Chief Minister Yogi Adityanath, that if Uttar Pradesh continues to grow under the shadow of him(Yogi Adithyanath) for the next five years, then the road infrastructure will surpass European standards and will be as good as the roads of America.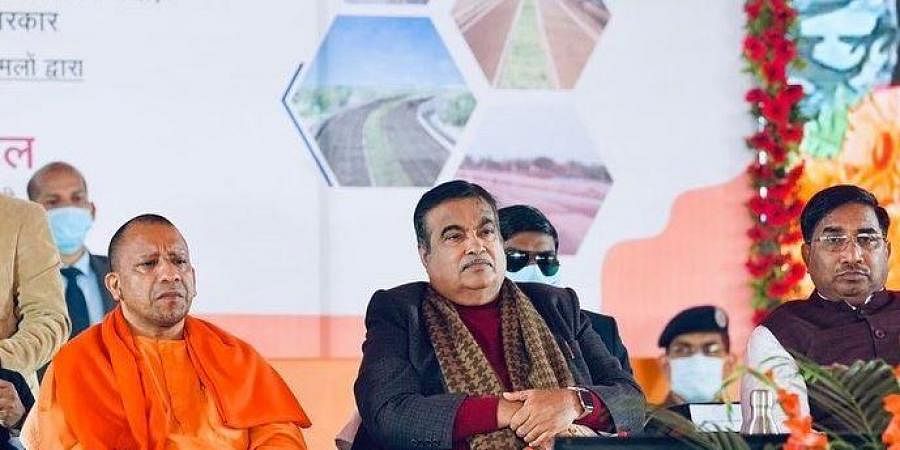 Since 2014, the government has spent more than Rs. 45,000 Crores on land acquisition and also other related work. Meanwhile Rs. 1.40 lakh crore worth of projects have been completed and other projects worth Rs. 1.80 lakh Crores is currently in progress.
Also Read, Nora Fatehi In Extortion Money Case Said Sukesh Chandrasekhar didn't gift me BMW, his wife did!
In his statement, Nitin Gadkari complimented Chief Minister Yogi Adityanath for his work astounding work in reducing crime and mafias from the state.
Gadkari said, if law and order are good then the investment comes pouring. He said, " There is no dearth of anything in UP. It is an affluent state but with poor people. I cannot understand how the people here have remained poor in a rich state,"
This is not the first time, Nitin Gadkari said something on Indian highways which are making. on the Road infrastructure of Jammu and Kashmir, laying down the foundation stone of 25 national highway projects, he said that it will be as good as Western Europe in the next three years.
Nitin Gadkari also said that there will be new highways as well as tunnels, which will help a person to reach Jammu from Srinagar in just four hours and Delhi to Srinagar in just eight hours. He also mentioned that we are planning to improve the old highways, by refurbishing the old one, we can reduce travelling time between major cities.
The other part of the ongoing plan is to reduce the travel time from Delhi to Mumbai to just 12 hours using Delhi-Mumbai Expressway.
To ask about the toll taxes, biting Gadkari said while inspecting the Delhi-Mumbai Expressway in Haryana, that people will need to pay toll charges to use National highways in terms of getting good services like better roads and for infrastructure, they are supposed to pay a good amount of toll takes.
Also Read, Top 5 Best Selling Scooters In India Under 80,000!
To make you inform. the Delhi-Mumbai Expressway would go through six states. This eight-lane highway will measure 1,380 km in length.
As per the Union Minister Statement, the new highway will decrease the commute timing to 12 hours between Mumbai and Delhi.
He mentioned, "A truck takes 48 hours to reach Mumbai from Delhi. But on the Expressway, it will take only 18 hours. So, a truck will be able to undertake more trips, which would, in turn, mean more business."