Virat Kohli's former Lamborghini Gallardo attracting crowds, see the full picture!
Posted by Rakhi Jha On 21-Sep-2021 12:57 PM

87439 Views
Virat Kohli's former Lamborghini Gallardo attracting crowds, see the full picture
Indian Cricketer Virat Kohli is famous for his automobile enthusiast. He also has high-Performance vehicles. Recently, Kholi's most successful car Lamborghini Gallardo is Up for sale! Yes, you heard it right, He used to have this Amazing car, but now it's up for sale for a price of Rs. 1.35 Crores. The vehicle is available with Royal Drive which is a luxury car dealer. If you are interested in this Gallardo, you can click here to get in touch with the dealer.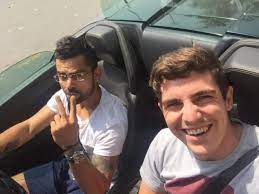 After getting public, the car is getting a lot of attraction, many visitors are coming to see the car.
The Gallardo has two previous owners and is finished in bright orange colour. It is a 2013 model and Virat Kohli bought the supercar in 2015. The vehicle is registered in Puducherry and has only done 10,000 km. It has a fancy number plate too. Royal Drive bought the supercar in January 2021 from a premium luxury pre-owned car dealer located in Kolkata. The insurance of the supercar is also valid up to 28th December 2021.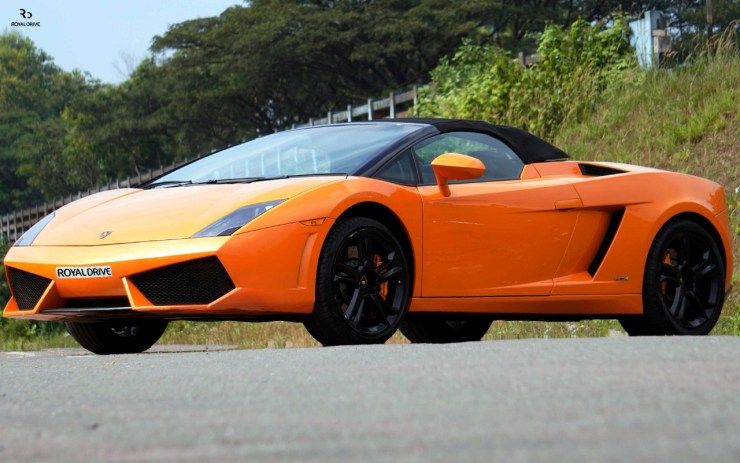 The variant of the Gallardo is known as LP560-4. Here, the 560 indicates the max power which is 560 PS and 4 depicts that the power is delivered to all four wheels. So, it is a four-wheel-drive vehicle. The engine used by Lamborghini is a 5.2-litre naturally aspirated V10. As we know it produces 560 PS of max power and a peak torque output of 540 Nm. The engine comes mated to a 6-speed automatic transmission with paddle shifters mounted behind the steering wheel. The supercar can hit a ton in four seconds and it has an electronically limited top speed of 324 kmph. It also gets driving modes.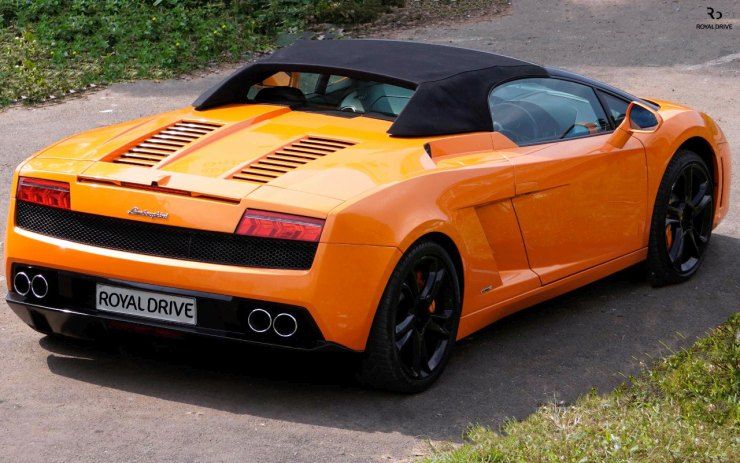 To see the full picture of the car, click here.
In the pictures, we can see that the Gallardo has a soft top. It has glossy 5-spoke alloy wheels and quad exhaust pipes. It is a mid-engine supercar. So, the engine sits behind the driver and in front of the rear wheels. There are multiple air vents that channel the air towards the engine so it can stay cool.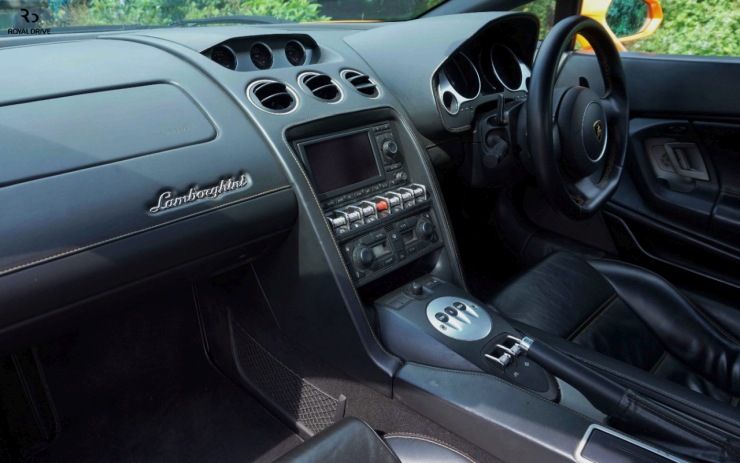 The interior is finished in an all-black theme for a sporty look. It gets leather seats with electric adjustment. It gets dual-zone climate control, infotainment system with rear parking camera, LED headlamps, power windows, convertible top, LED tail lamps and much more. There is also an axle lifter system that can increase the ride height of the supercar so that it can go over the speed breakers. There is no digital instrument cluster on offer like we get on modern vehicles. It still comes with three analogue dials for the instrument cluster and many enthusiasts still prefer analogue dials over digital dials.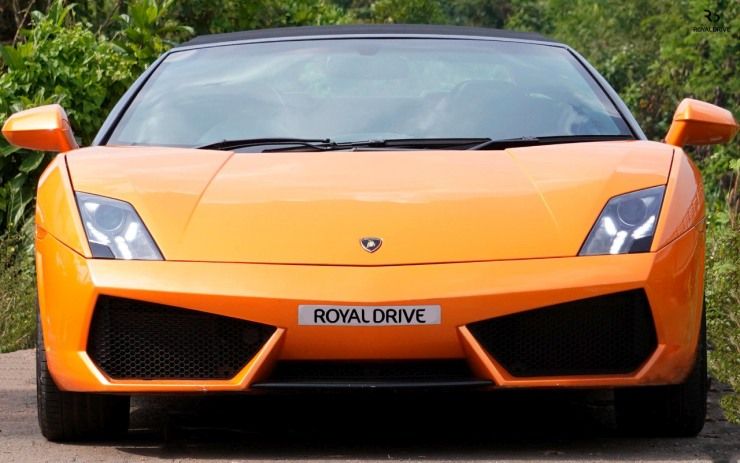 Lamborghini launched the Gallardo in 2003 and the production was stopped in 2013. Back when the Gallardo was new, it was priced at Rs. 3.36 Crores. It was replaced by the Huracan which also comes with a naturally aspirated V10. These are one of the last vehicles in the world that are still offered with large naturally aspirated engines. Huracan being a more modern vehicle can put out 572 bhp of max power and a peak torque output of 540 Nm from its 5.2-litre. It has a modern 7-speed dual-clutch automatic gearbox.