Citroen C3 launch date Confirmed: Details Inside
Posted by Sachit Bhat On 08-Jun-2022 01:59 AM

2265 Views
PSA's subsidiary Citroen has announced the launch date of Citroen C3. This new car will take a more mass market-oriented approach as it is touted to be budget-friendly.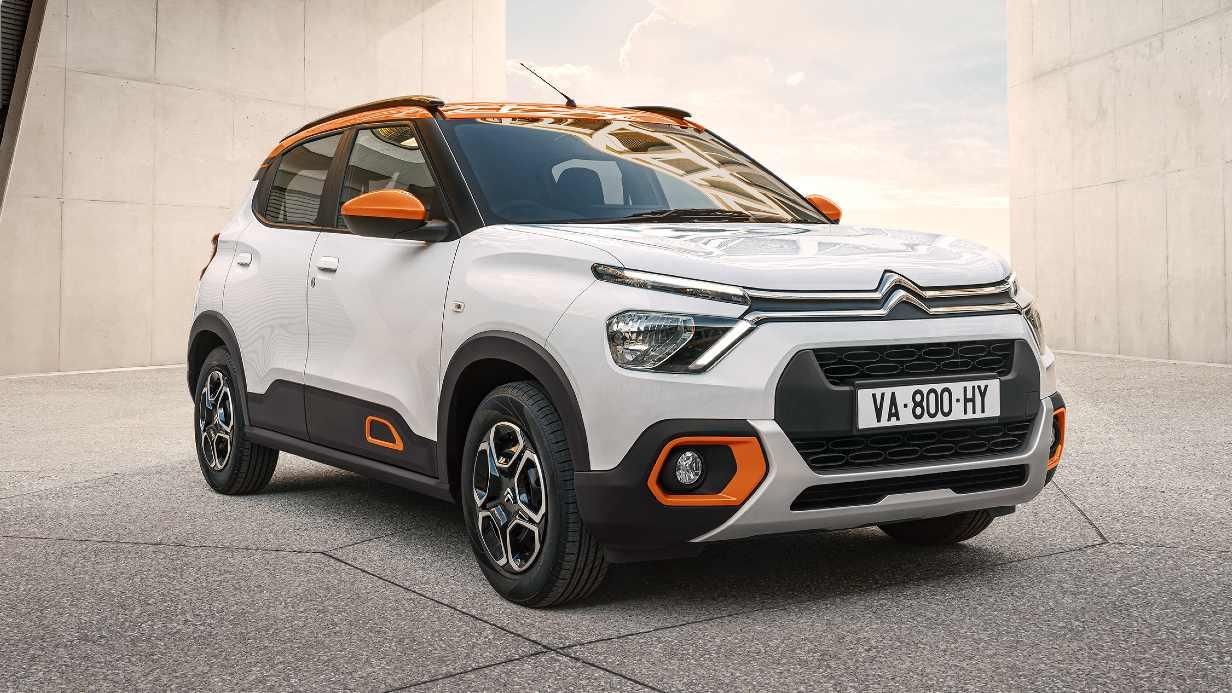 The C5 Aircross, produced by Groupe PSA's subsidiary Citroen, is the first car by the company to be launched on Indian land. This premium mid-size SUV was aimed at a select group of buyers, mostly catering to luxury car buyers. The corporation, however, has decided to now take a more mass market-oriented approach, which will include the introduction of low-cost vehicles.
C3, which has been under development for almost two years, will be first on this list. In September 2021, the compact crossover made its global debut, and just a few weeks ago, it was launched and put on sale in South American countries. The French automaker is currently preparing to launch the new cross-hatchback in India.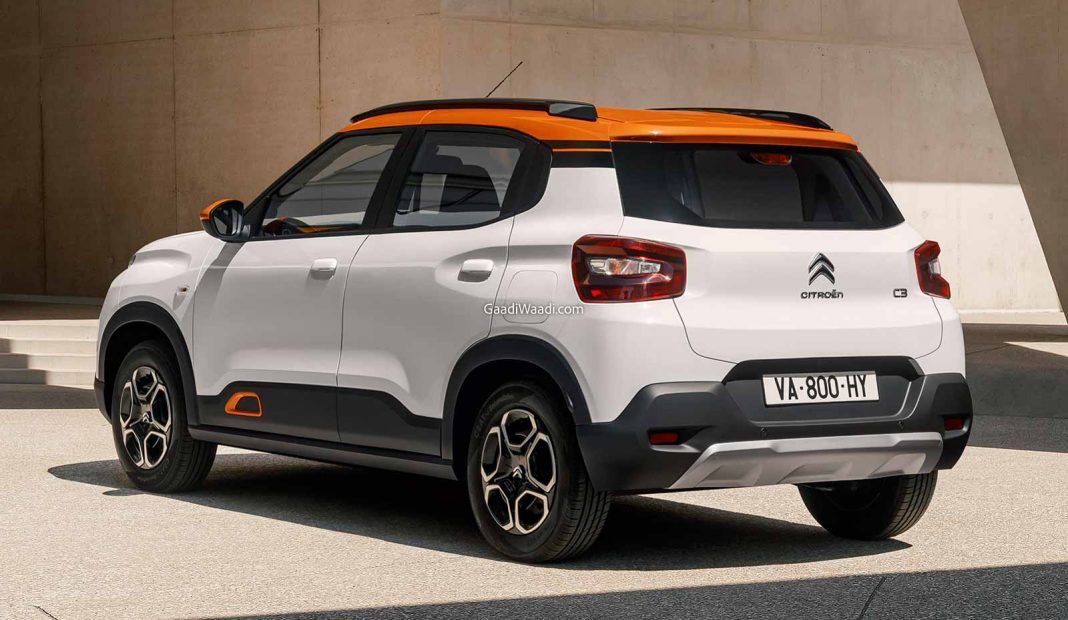 At a national media drive event currently taking place in Goa, Citroen has formally unveiled the C3 in India. They stated at the event that the C3 launch will take place on July 20th, and that official C3 booking will begin on July 1st. The crossover will be manufactured in CK Birla's factory in Thiruvallur, Tamil Nadu, near Chennai. It will also be the first of three new models that the brand will introduce in India as part of its C-Cubed program.
The cross-hatch will be built on a Common Modular Platform (CMP) that has been localized to over 90%. When it comes to aesthetics, the C3 is a true crossover, with elements of both SUV and hatchback body shapes seen in its design. Two chrome lines run from each side of the logo and meet the split LED headlamps and DRLs, giving it a distinctive front face.
The C3's front end is quite hefty, thanks to a strong front bumper with a big faux skid plate that gives it an SUV-like appearance. When you look at the side profile, you'll notice a boxy design, thick plastic cladding on the wheel arches and door sills, and faux roof rails, all of which lend to the SUV-like appearance. The back end is more subtle, with wrap-around LED taillamps that give it a hatchback appearance.
The cabin's interiors are well-designed and simple, which complements the dual-tone treatment nicely. With a wheelbase of 2,540mm, it will be the longest in the sub-4-meter passenger vehicle class. This should translate to plenty of interior room, especially in the second row.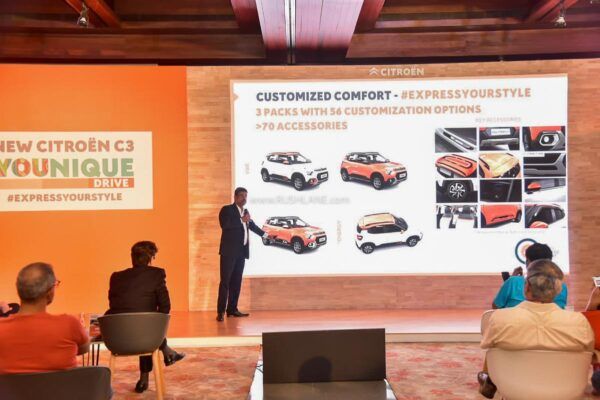 The C3 will come with a 10-inch touchscreen entertainment system with Mirror Screen, Apple CarPlay and Android Auto, three fast-charging USB outlets and a 12V plug, a flat-bottom multifunction steering wheel, automatic climate control, and more. Twin airbags, rear parking sensors, and ABS with EBD will ensure your safety.
A 1.2-liter petrol engine or a 1.2-liter turbo petrol engine will power the Citroen C3. The former will power entry-level models, generating 82 PS through a 5-speed manual transmission. The more powerful turbo unit will be fitted to the top models, delivering 110 PS and 190 Nm with a 6-speed manual transmission. The automatic transmission option for the Citroen C3 is unlikely to be available at launch. This engine is planned to use Flexi-fuel technology, which means it will be able to run on gasoline, ethanol, or blended fuels. However, this does not appear to be the case. It'll almost certainly be a petrol engine. The C3 dimensions are 3981 mm in length, 1733 mm in width, 1586 mm in height, and 2540 mm in wheelbase.