Hyundai Ioniq 5 India Launch in 2022
Posted by Arun Dagar On 06-Jan-2022 09:07 AM

90987 Views
Hyundai will launch its Ioniq 5 all-electric car in India sometime in 2022 according to media reports. The Ioniq 5 is the first car based on Hyundai's E-GMP (Electric-Global Modular Platform), which is the dedicated EV platform from the company and is meant to spearhead Hyundai's global EV onslaught strategy under the Ioniq sub-brand.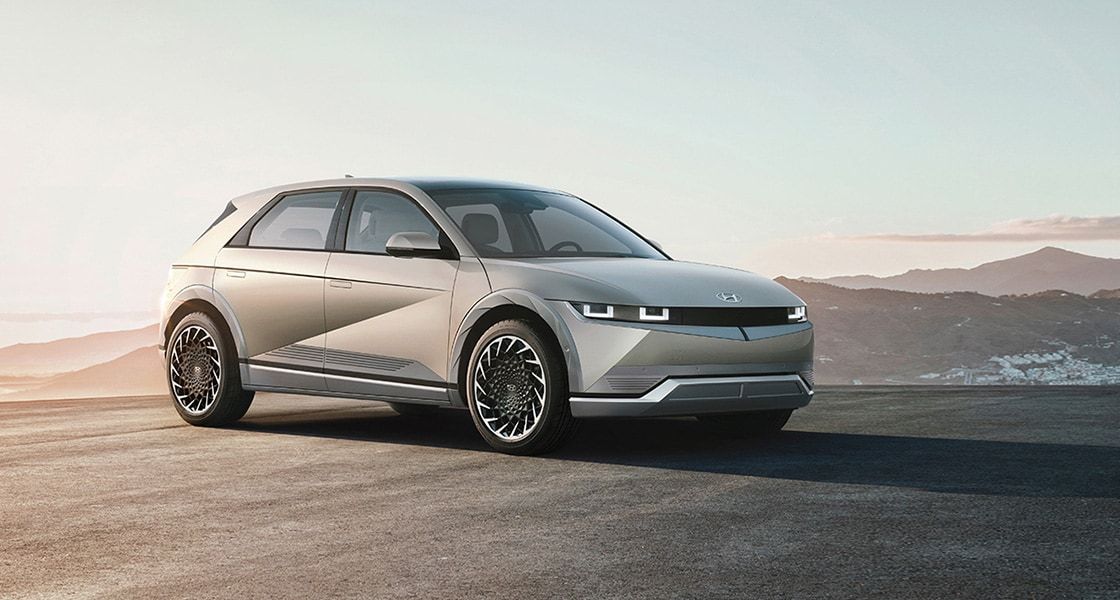 Hyundai Ioniq 5 EV will come in as a CBU in India and will be positioned as a premium offering unlike the Kona Electric as it will be a limited run of cars just to showcase Hyundai's electric technologies.
Here all the details about the Ioniq 5 that you need know:
Hyundai Ioniq 5 Design:
The Ioniq 5 Hyundai is the production version of the 45 EV concept car shown in the 2019 by the company and it does have the similar retro-themed look of the concept car, which certainly stands out from any other ICE vehicle or EV on sale today. This unique element is the USP of this electric car as this is a one off-design and other Ioniq models will differ in terms of styling according to Hyundai.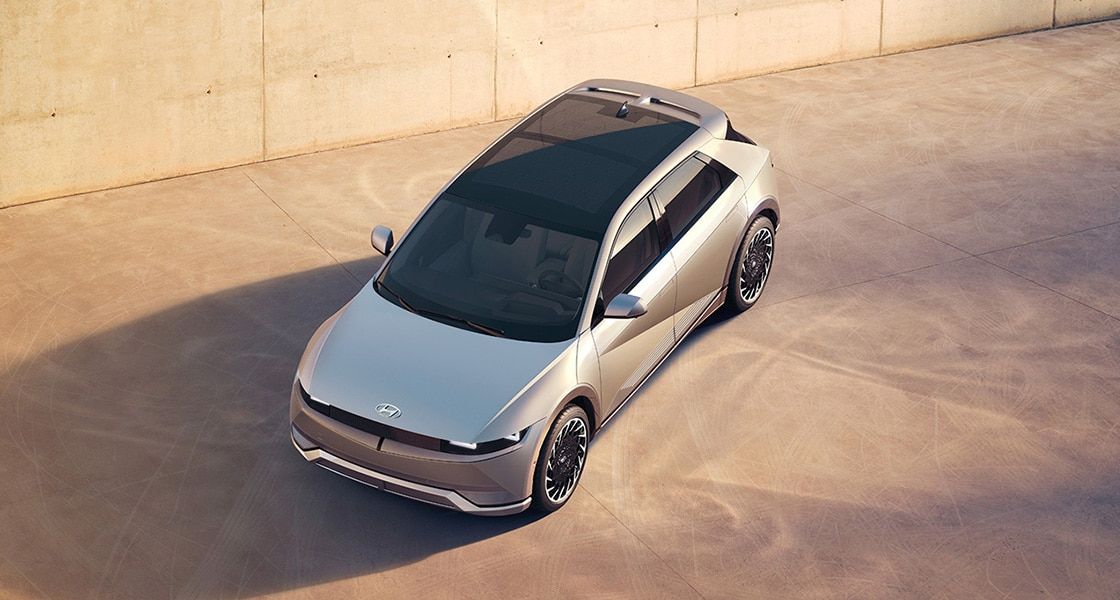 The E-car has a very clean and simple overall design with flat lines and angular creases. The front is very much designed like an ICE car yet it doesn't look out of place like many of the other Electric cars. Under the faux grille is an illuminated LED-lip which gives a funky yet cool vibe to the car. It has Pixelated front and rear LED lights and uniquely designed alloy-wheels with sculpted wheel arches.
Over-all the Ioniq 5 looks like a big hatchback due to its design but Hyundai says it's a SUV and when seen in person it does look massive. This is easily one of the, if not the best-looking EV on sale globally due to its simple yet sophisticated design which is an eye-catcher.
Hyundai Ioniq 5 Interiors:
The minimalistic theme continues in the cabin of the Ioniq 5 with a clean, uncluttered dashboard layout. The dash is dominated by two massive 12-inch screens each for the instrument display and the infotainment unit. Hyundai has kept a separate climate control system with dedicated touch-sensitive buttons unlike many other electric cars which have everything in their screens which becomes bit more of a task to toggle during driving.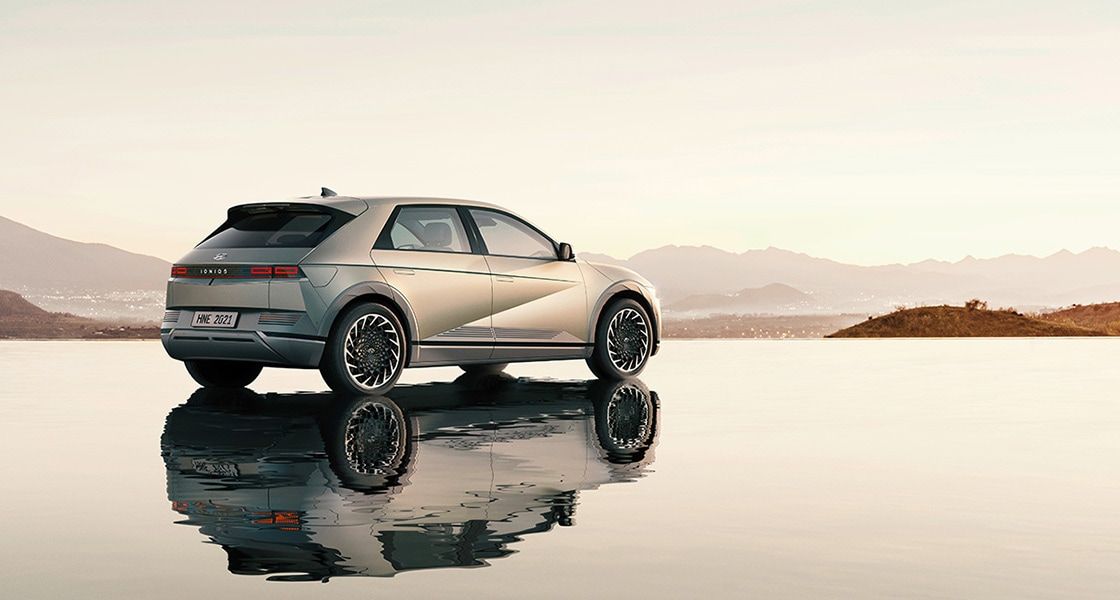 The car will get a augmented reality heads-up display, a digital rear view mirrors and Hyundai's latest BlueLink connected car features along-with radar and front-view cameras. In terms of space inside the cabin, the Ioniq 5 feels opulent since it is a dedicated electric car. It has good headroom, flat floor, and lots of legroom. For the interiors Hyundai has used recycled materials to make it a complete eco car.
Battery, Powertrains and Range:
Globally, Hyundai offers the Ioniq 5 in two powertrain options with the base variant getting a single motor that drives the rear wheels only and produces 169hp and 350Nm of peak torque having a 0-100km/h time of 8.5s. The other variant has a dual-motor setup with all-wheel drive system producing 306hp and 605Nm of torque having a 0-100km/h time of 5.2s and a top speed of 185km/h.
In terms of the battery the company offers two battery packs, a 58kWh pack and a bigger 72.6 kWh battery pack. The smaller 58kWh battery pack gives a range of 385 km while the larger 72.6 kWh battery pack gives a range of 481 km. The Ioniq 5 supports fast charging upto 350kW and can be charged from 10 percent to 80 percent in just 18 minutes using the fast charger.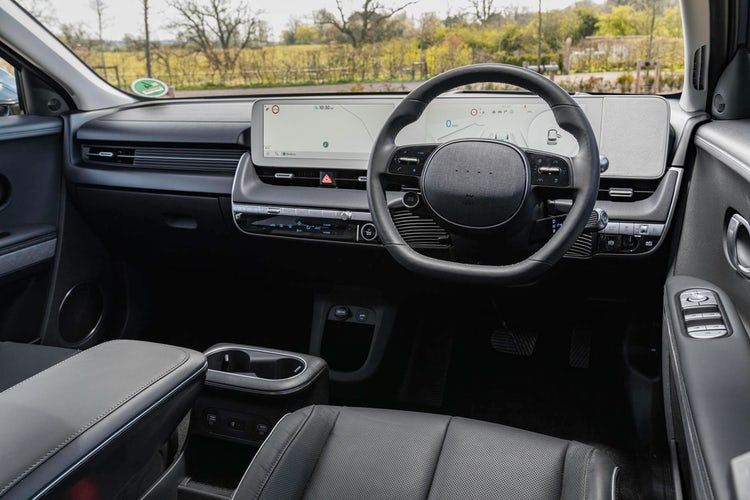 Price and Rivals:
The Hyundai Ioniq 5 price in India is expected to be around the Rs. 50-60 lakhs mark but there is no official information from the company. This will be Hyundai's flagship Electric car offering in the Indian market and may rival the Volvo XC40 Recharge when it is launched.
Hyundai's Future EV plan for India:
The Hyundai had revealed earlier that it will be launching 6 new electric vehicles in India and few of those new cars would be based on its E-GMP platform while the others would be based on some of the the existing ICE platforms. According to the company, their E-GMP platform can be used to build different body styles and can handle different sizes of batteries. It will also launch a mass-market Electric car based on its ICE platform to rival the Tata EVs by 2024.
Hyundai had already announced an investment of Rs. 4,000 Crores for developing new EVs in India and would work on improving the charging infra. The future for the electric car looks to be bright and with record sales of EVs last year, this year too promises to be exciting.