Hyundai Ioniq 5: World Car of the Year 2022
Posted by Sachit Bhat On 14-Apr-2022 12:47 PM

2265 Views
Hyundai Ioniq 5 recently bagged the highest honors in New York International Auto Show and we are all excited for the Ioniq's India launch. Let's do a walk-through of what we know about World Car of the Year 2022.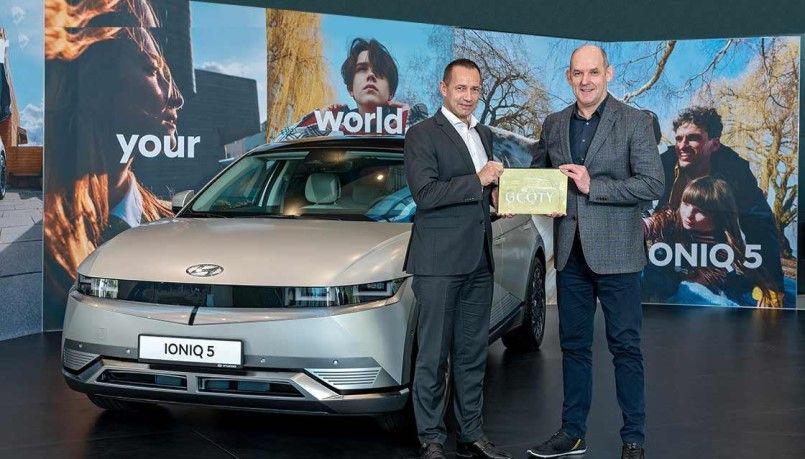 Hyundai's Ioniq 5 is iconic in every sense. Recently concluded New York Auto Show 2022 adjusted the Ioniq 5 as the World Car of the Year 2022 and not just that it also bagged two other awards named Design Car of the Year, and the first time introduced section Electric Car of the Year. Hyundai Ioniq has seen a growth graph since 2016, the first time it was introduced. And the important thing to note here is that Ioniq was always designed and engineered to be a hybrid, plug-in hybrid, and electric.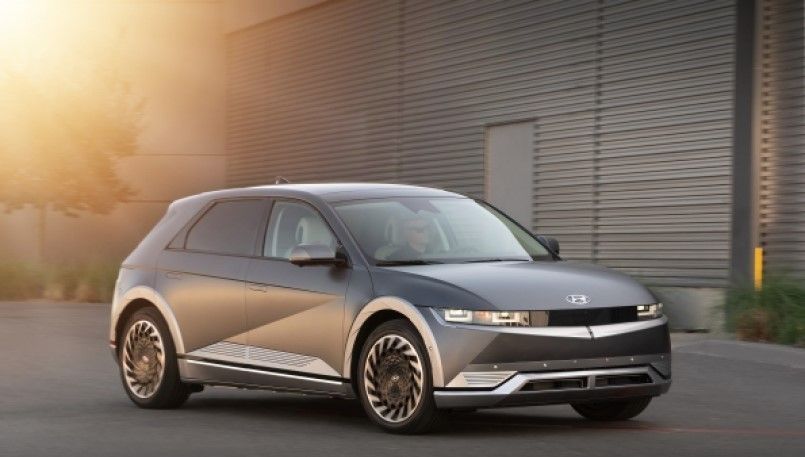 Hyundai Ioniq got two updates since its inception, one in 2019 and the other in 2021. The Korean carmaker introduced the second generation of the Ioniq 5 model at the very beginning of 2021 with a Compact utility vehicle-like appearance and with superior outer design. It is built on a dedicated electric skateboard platform and well it spearheads Hyundai's global EV onslaught strategy.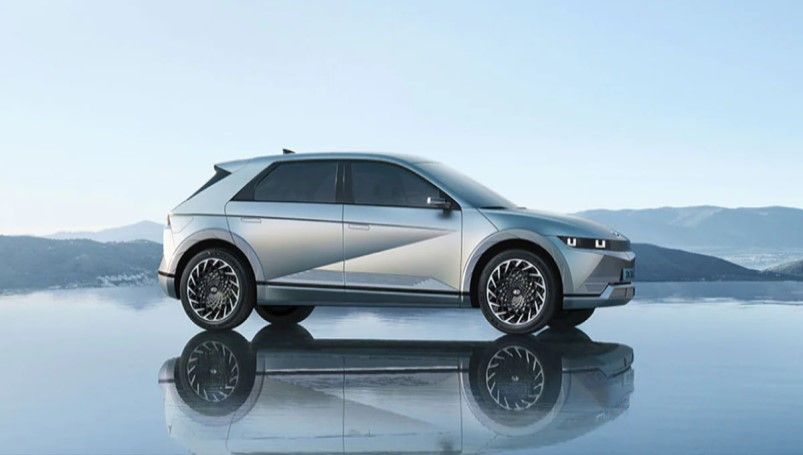 The first time Ioniq 5 came to the limelight was at the 2019 Frankfurt Motor Show as the 45 EV concept car. The final product that we see right now closely resembles the retro-inspired styling of the concept. The cars that Hyundai currently has on sale in the markets are totally different from Ioniq and we are pretty sure that Hyundai will not extend this family as it always believed in minimal family resemblance. Even the subsequent models in the Ioniq range will be different from Ioniq 5 making this range completely unique.
The differentiating aspect of this car is crisp, clean lines, flat surfaces, and a typical SUV kind of stance, but with highly raked windshields. The flickery rear and front LED lights and the exuberant alloy wheels stand out on the otherwise simplistic and ingenious design.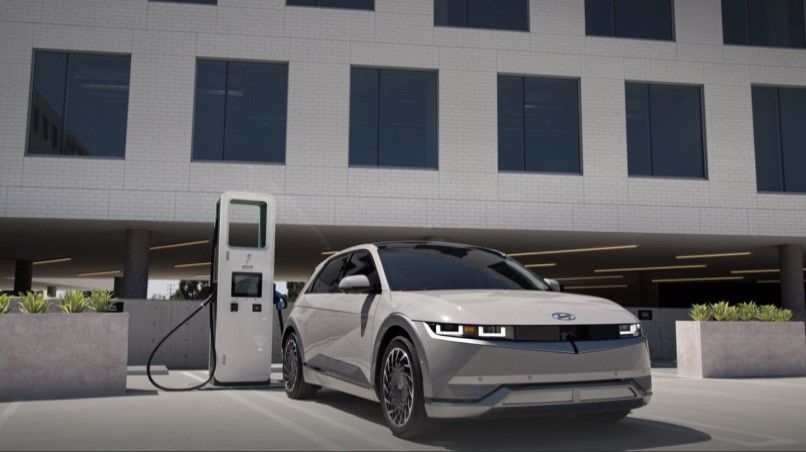 The most important advantage of an electric skateboard platform is that it allows having a flexible and modular interior design. Interiors are beautifully designed and are characterized by a flat floor, a movable center console that slides back and forth by up to 140mm, and flexible seats that can slide and recline. The cabin has been designed in a minimalistic way, having a lot of space, and even uses sustainable materials, like reduced plastic bottles and paperette for the seats and door upholstery.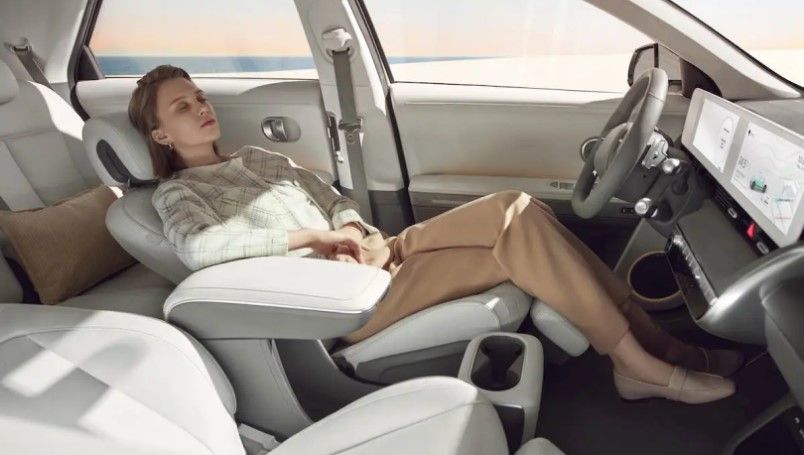 If we talk about the gadgetry and equipment, the major highlight is a pair of 12-inch screens for the instrument cluster and infotainment system featuring Hyundai's BlueLink connected car suite. It also features a superior head-up display featuring augmented reality functions and advanced driver assistance features that operates via radar sensors, GPS data, and front-view cameras. Also, Ioniq even sports digital screens for the rear-view mirror display.
The Ioniq 5 is available in two powertrain options globally. The base model derives its power from a single motor setup that can churn 169 hp of power and 350 Nm of torque and drives the rear wheels. With this setup, Ioniq 5 can sprint from 0-100 kph in just 8.5 seconds. Also present is a dual-motor, all-wheel-drive version that churns out 306hp and 605Nm of peak torque. That means it can sprint from 0-100 in 5.2 seconds and it can go on to hit the top speed of 185kph. It is still not known exactly what powertrain options will Hyundai bring to India. As we discussed earlier, the Ioniq 5 is built on a dedicated electric platform known as the Electric-global Modular Platform (E-GMP).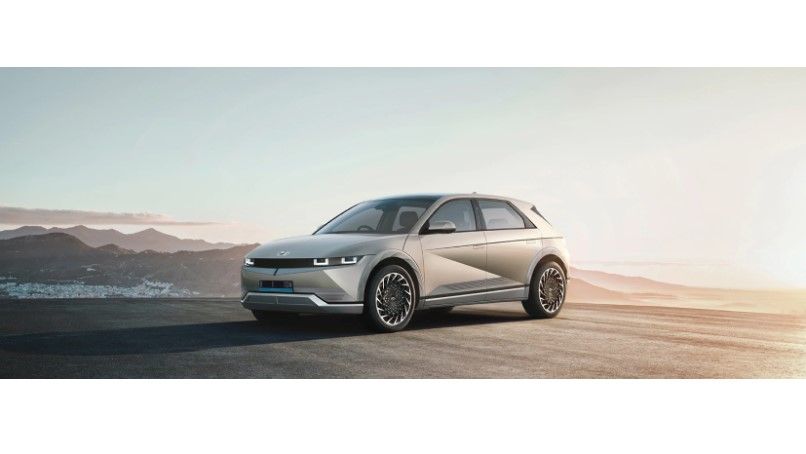 With two battery packs- 72.6kWh and 58kWh, the Ioniq 5 gives a maximum range of 481km on the WLTP cycle from the larger battery. Meanwhile, the smaller one give out the range of 385km on the WLTP cycle. Both rear-wheel and all-wheel-drive versions of the Ioniq 5 can be availed with either battery pack. Apart from the Porshe Tycan sportscar, Ioniq 5 uniquely features an 800V battery technology. That means the Ioniq 5. This allows Ioniq 5 potential for ultra-speed charging helping it to recharge batteries from 10 to 80 percent in just 18 minutes using a 220kW DC charger.
If we specifically talk about the India launch of the Ioniq 5, this car will reach India sometime this year as a fully imported model. It is expected to be pricier than the Kona Electric, which is locally assembled. And it would be not a wrong statement that Ioniq 5 will find only a limited audience. Hyundai though is trying hard to enter in Ev specter in India by following a top-down approach with its EV line-up. While the Ioniq 5 will be a flagship EV for Hyundai in India but Hyundai is ready to introduce mass-market electric vehicles by the year 2024 which would be developed in India and so would be much more affordable. Time will only tell whether the World Car of the Year gets any attention from the Indian consumers.