India gets its Largest EV Charging Station in GURUGRAM
Posted by Arun Dagar On 29-Jan-2022 11:14 AM

1912 Views
The EV sector is booming globally and all automobile companies and manufacturers are taking a leap launching their variants of electric vehicles in the market. But as the supply of the new electrically powered transport vehicles increases, so does the required amount of infrastructure and charging facilities to power them. There is a hike in demand for EVs in the world and production of these vehicles will see a tremendous growth in the next few years which will automatically need new charging stations to be developed throughout every nation.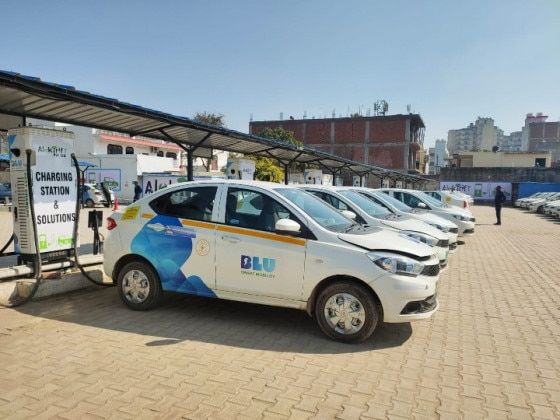 The government of India surges to take all the necessary steps to make India electrically powered and increase the rate of development for the same, keeping that in mind and to promote the use of EVs, the government, with the Power Ministry gifts its citizens the country's largest electric vehicle charging station opened on Friday, 28 January 2022 in Gurugram. Earlier the largest station was located in Navi Mumbai, Maharashtra that has about 16 AC & 4 DC fast charging points for EVs, having a total of only 20 charging points.
Alektrify Private Limited, a tech piloting company, developed India's largest EV charging station which is said to have 100 charging points for 4 wheeler electric vehicles. The station is located on the Delhi-Jaipur National Highway in Sector 52 of Gurugram, Haryana. This new EV charging station is capable of accommodating up to 576 EVs over 24 hours. An AC charger will take up to 6 hrs to fully charge an EV whereas a fast DC charger takes even less than 2 hours for the same. The station comprises 72 AC chargers and 24 DC fast chargers.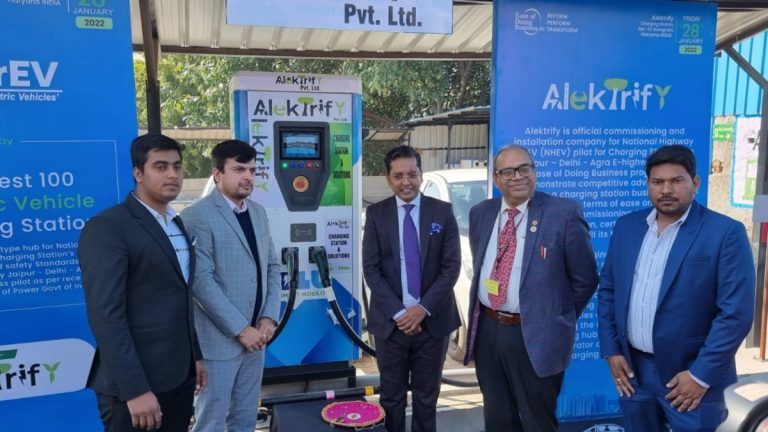 This charging station will serve as a prototype for upcoming electric charging stations, the company stated, under the project focusing on making India's first 500 km e-highway between delhi, jaipur and agra. The project is named to be NHEV as a National Highway for Electric Vehicles.
India is still immature in terms of the availability of charging infrastructure for electric vehicles and a single or two stations cannot fulfill the need of charging facilities of the whole nation, still the station serves as the warm welcome with hopes of fast growth and accelerated adoption of EV in India. National Programme Director, Abhijeet Sinha also added that electric vehicle charging stations of this size and Magnitude is rare and will be instrumental for the industry to experience actual ease of doing business in smooth "certification compliance" and "safety standards".