iVOOMi Electric Scooters S1 and Jeet Launched
Posted by Utkarsh Gusain On 22-Mar-2022 12:10 PM

2265 Views
iVOOMi Energy is an Indian company which has launched its 2 new high speed e-scooters called S1 and Jeet. The company is set to capture 5% of E-2wheeler market.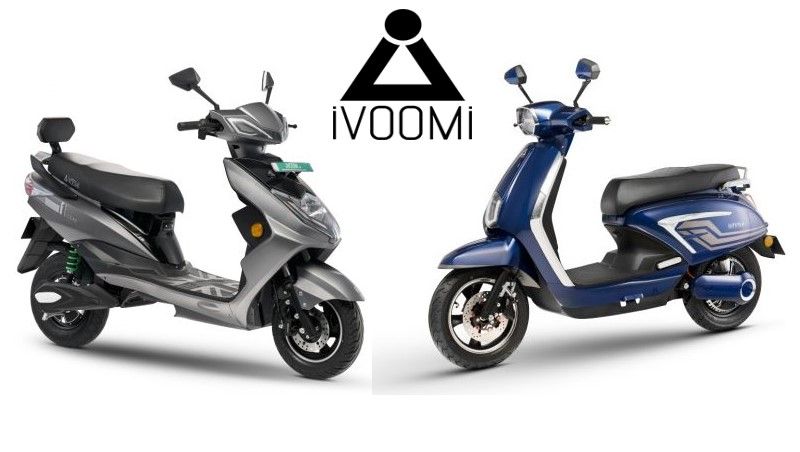 In recent years EV sales in India has been on the rise despite the pandemic. With growing demand in the electric scooters segment, new companies are emerging and launching electric scooters every other month. However, EVs are still relatively new in the market and need a fast pace in technical advancements to compete with fuel powered vehicles.
iVoomi Energy is a home grown company which plans to deliver to the growing demands with their smart mobility solutions at affordable prices. iVOOMi has been able to develop electric 2 wheelers with smart tech and features necessary for the Indian market. Their scooters are claimed to deliver a long range with high speed and quick charging.
The 2 new electric scooters by the company named iVOOMi S1 and iVOOMi Jeet are launched in India.
iVOOMi S1 is powered by a 2KW lithium ion battery which delivers a top speed of 65kmph, the battery is swappable which makes charging easy. The total weight of S1 is 75kg which enables easy handling. The battery can be charged fully under 4 hrs and offers a range of 115km. Disc brakes are also provided for safety. iVOOMi S1 is available at a price point of Rs. 84,999.
On the other hand, iVOOMi Jeet is offered in two variants, Jeet and Jeet Pro, available at a price of Rs 82,999 for Jeet and Rs 92,999 for Jeet Pro. Both Jeet and Jeet pro feature a 1.5kw–2 kW swappable battery with a range of 130 kms on full charge.
Some other features include 30L of Boot Space, Find My Scooter, USB charging and Parking Assist. With such intense competition in the electric scooter segment, it will be interesting to see how iVOOMi will be able to rank itself among other top selling e-scooters such as Ola S1 Pro, Ather 450X, Simple One, Bajaj Chetak, etc.