Jaguar Land Rover faces £4 billion Loss, decided to shut down its production
Posted by Rakhi Jha On 26-Oct-2021 04:36 AM

4654 Views
Jaguar Land Rover faces £4 billion Loss, decided to shut down its production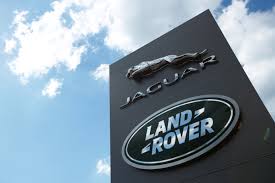 Over the past few months, many manufacturers have been taken down their car production due to a lack of semiconductors in the market. This time the luxurious car maker did also face a loss and decided to shut down its production.
Jaguar Land Rover (JLR) is being forced to resort to production cuts in the current quarter as well due to the continued shortage of semiconductors across the world.
The Tata Motors-owned British carmaker has taken production shutdown at its plants in Nitra (Slovakia) and Solihull (the UK) between October 25 and 29, while the plant in Graz (Austria), which is owned by its partner Magna Steyr, will witness no-production days on October 25 and 26, and November 1 and 2.(Source)

Some engines such as AJ20-P4 and AJ20-D4 also will have no production from October 25 to November 12, they said. Together, all this may result in a volume loss of between 5,000-7,000 units and an incremental revenue loss of £300-325 million, or about Rs 3,100-3.350 crore, sources said. JLR has already suffered a loss of close to £4 billion, or about Rs 41,300 crore, in incremental revenues due to the global chip shortage in the first two quarters of 2021-22.
Also Read: Actor Suniel Shetty Got His Customised Royal Enfield Bike, See the pictures here
Analysts have factored in wholesale volume of 90,000-95,000 in the third quarter and 120,000-125,000 units in the fourth quarter based on the company's guidance of easing the chip shortage in the second half. There is a fear that JLR may not be able to reach its break-even production volume around 90,000 this quarter, which would weigh on its operating margin. Tata Motors, in an email, said no comments since it is in a silent period ahead of the second quarter results. The current shutdown translates to four days of production loss for Defender, Discovery, Range Rover, Range Rover Sport, I-pace and E-pace. "The global semiconductor supply issue represents a significant near-term challenge for the industry, which will take time to work through," said Lennard Hoornik, chief commercial officer of Jaguar Land Rover. "However, it's encouraging we were still able to growsales of the Land Rover Defender in Q2.
It must be noted that Defender, Range Rover, Range Rover Sport, and Discovery together contributed nearly 43% of the total retail revenue for the company in the second quarter of FY22. Any volume loss of high-volume driver models may have a pronounced impact on the overall volume as well as margins.
JLR expects the situation to start improving in the second half of the fiscal even as some level of shortages was expected for the coming 12-18 months.
JLR had stated in July 2021 that it expects a substantial improvement in underlying operating cash flow in the second half of the financial year as chip supply improves.