Louis Vuitton Launches Their Exclusive Range Of Bicycles Priced At Rs 21.5 Lakh
Posted by Rakhi Jha On 14-Oct-2021 12:19 PM

2433 Views
Louis Vuitton Launches Their Exclusive Range Of Bicycles Priced At Rs 21.5 Lakh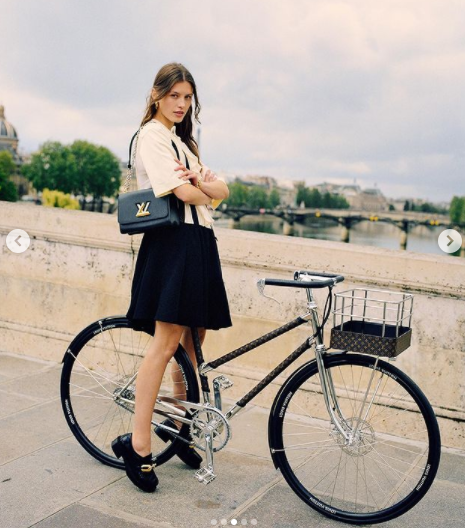 The bicycle was invented in 1817 and we haven't stopped pedalling ever since. It is one of the world's most indispensable and ecological modes of transportation. We all must have been using different types of bicycles all our life at least once. Bicycles are kind of very affordable and easy to use, but what if it also comes with the high price. Yes, you have heard it right.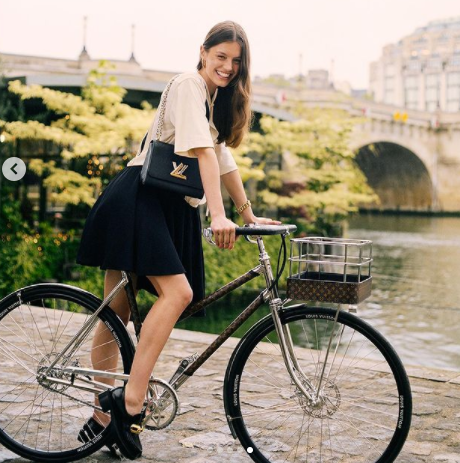 When two French houses join hands with their expertise, you're bound to witness the magic. French bicycle brand Maison Tamboite is one of the oldest in the world and to nobody's surprise, have come together with Louis Vuitton to launch their exclusive range of bicycles.
The LV Bike is not just any regular bicycle, it is articulately designed fusing luxury and exclusivity and the price tag is evidenced enough of it at Rs 21.5 Lakh.
Louis Vuitton's range of bicycles are available online based on the model by Maison Tamboite but enhanced with Louis Vuitton's characteristic style. They are available in four colours - red, blue, yellow and black and also have a variant with brown leather covering with the Louis Vuitton monogram made on it. But that's not all; they are available in two different models - the first has a basket in front, while the second has a diamond painting on the back.
But when it comes to luxury at its best, Louis Vuitton leaves no stone unturned. The signature monogram flower on the plates sit beautifully on the LV Bike and in addition, comes with LED lighting, tracker, shock absorbers under the seat and airless tyres. If that wasn't enough, the possibility of engraving your initials on a leather patch placed on the rear wheel adds a personal touch only Louis Vuitton can be trusted to deliver this beautifully to perfection.