MG Motors India partners with BPCL to boost EV infrastructure in India
Posted by Sachit Bhat On 25-Apr-2022 11:37 AM

2265 Views
BPCL and MG Motors India partners to make Indian roads smoother for EVs with the installation of around 7,000 charging stations in the coming 3- 4 years.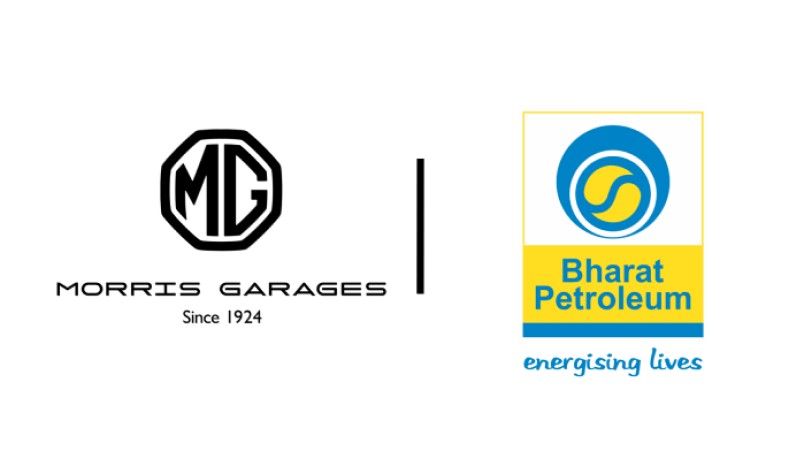 MG Motors India, in a recent announcement, made public its partnership with Bharat Petroleum Corporation Limited (BPCL) to boost the electric vehicle charging infrastructure across the domestic circuit. This partnership has made MG Motors India, the first passenger car company to come into partnership with BPCL in order to enhance the adoption of eco-friendly mobility.
This step is considered the next big move towards strengthening electric vehicles adoption in India which is aligned with the vision of the company "Change What You Can". This partnership will add momentum and give a rapid push to EV adoption by expanding opportunities for intercity travel as these two companies together will install EV chargers across the highways and within cities in order for a smooth travel experience. This partnership is very important in terms of smooth adoption of EVs by the general public as BPCL has a vast customer reach across India with reach even in rural areas and without a doubt, MG has had a brilliant run with EVs and EV infrastructure. The combination of such companies can be a game-changer for the evolution of this segment. These two combined can strategize and identify charging stations, garner consumer insights, devise loyalty programs, and create technologies to manage charging systems.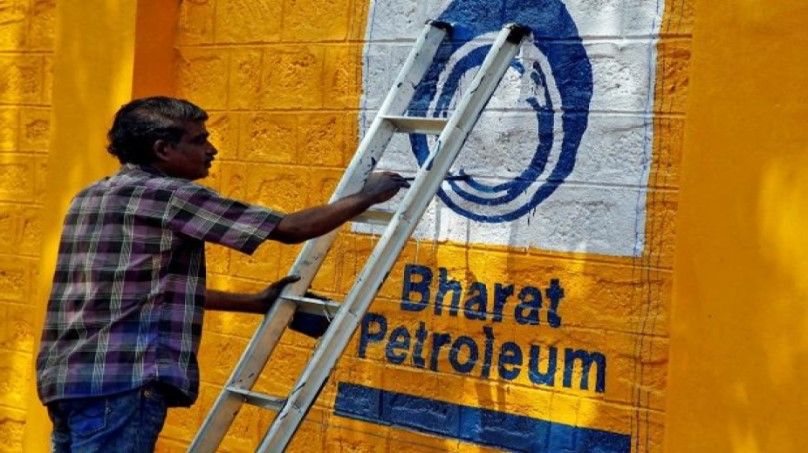 President and Managing Director, MG Motor India, Rajeev Chaba said, "The key to a successful transition to electric mobility is a robust EV ecosystem. MG has been at the forefront of the development of a strong EV ecosystem since the launch of the ZS EV in 2020. Along with our ecosystem partners, we are working to create a vast network of EV charging stations, in addition to battery recycling & battery second life solutions for end-to-end sustainability for electric vehicles."
While adding further he said, "Furthermore, our customers also benefit from the unique 6-way charging ecosystem that makes using an EV every day much easier. Our partnership with BPCL is yet another step to strengthening the EV charging infrastructure in India to energize and enhance customer confidence in EVs. BPCL's strong presence and vast network in India will ensure that existing and prospective customers across the country have convenient access to charging solutions. We aim to further expand the opportunities of charging an EV and educate consumers on the environmental benefits of the same."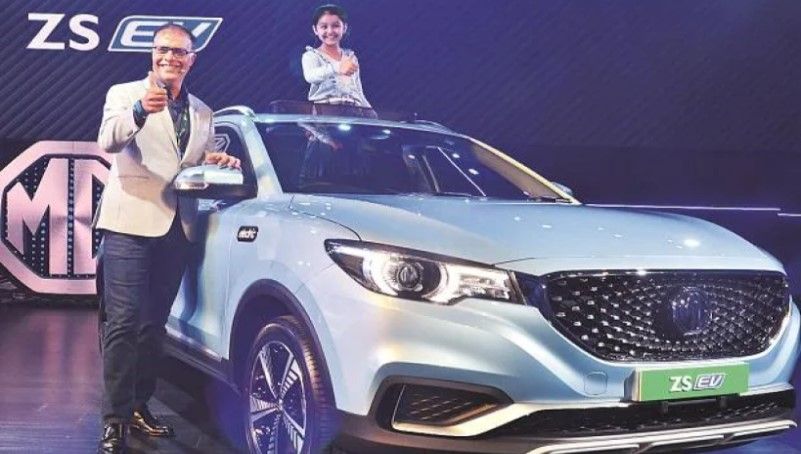 MG Motors has from the very beginning set its multi-step charging system with AC chargers and DC fast chargers in residential areas and MG showrooms as well. MG's approach towards the EV charging segment has been appreciated with unique 6-way charging ecosystem where-in they provide their customers with a free-of-cost AC fast-charger which is installed either in customer's office or home and extended charging network, a plug-and-charge cable on board and charge-on-the-go with Roadside Assistance (RSA) and community charges as well.
Well, all of this combined with BPCL's huge network and reach will facilitate an unhinged driving experience for EV users and will give current and future EV users a smooth ecosystem while also providing EV manufacturers a boost.
Speaking on the partnership, Chairman and Managing Director, BPCL, said, "Sustainable consumption is the present and future as we move into the era of mass electric mobility. As we herald the phase of the rapid energy transition to electric mobility, BPCL is at the forefront of addressing the three big anxieties amongst electric vehicle owners (range anxiety, time anxiety, and discovery anxiety) in order to build consumer confidence for the accelerated adoption of electric vehicles in the country."
"BPCL is setting up fast-charging corridors across major highways in the country, inter-connecting major cities, and economic centres, and will have a network of 7000 conveniently located fast-charging stations in the country in the next 2-3 years. These fast-charging stations will come with a host of customer amenities viz, hygienic washrooms, refreshments, micro ATMs, etc. This era calls for strategic cross-industry collaboration to reach new and important milestones in the EV charging ecosystem and at BPCL, we are excited to expand our ambit and create positive synergies with innovative brands like MG Motor India to usher in the era of best-in-class EV charging solutions", he further added while commenting on the partnership.