Ola Heading to Dethrone Hero Electric Soon: Top 5 Two-Wheeler EV Companies in India
Posted by Sachit Bhat On 05-Apr-2022 07:17 AM

1994 Views
Ola Electric, and Hero Electric, are the biggest players in electric two-wheeler segments. Okinawa Autotech, Ather Energy, and Ampere Vehicles also registered good numbers as FY22 came to an end.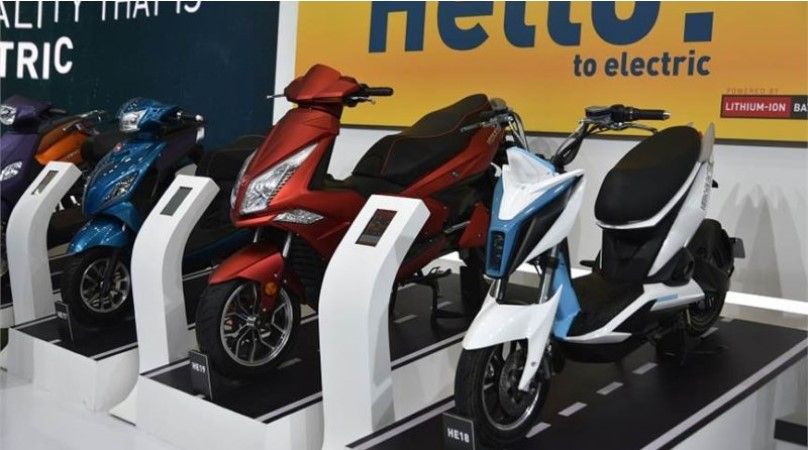 Ola Electric is getting bigger and bigger each day and inching closer to the top spot in the two-wheeler section of the EV market. Ola emerged as the second most sought-after brand for two-wheeler EVs registering sales of 9,123 units. However, the old player in the two-wheeler EV industry, Hero Electric still remains the topmost EV manufacturer in the two-wheeler segment with 13,022 units registered last month. Let's take a quick look at the top 5 two-wheeler EV manufacturers in India in March 2022.
Hero Electric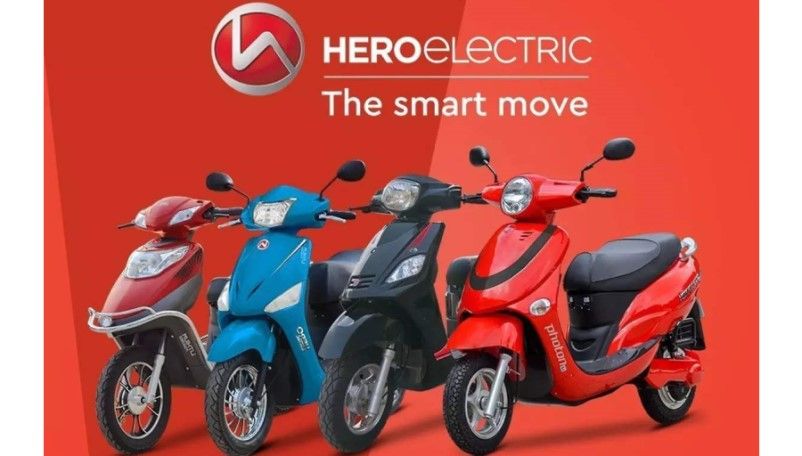 The leading brand, without any doubt, is Hero Electric with more than 10,000 sales numbers for the first time in March 2022. The actual registered figure by Hero Electric was 13,022 units across the country. This number is huge and this does mean India is ready to change in terms of mobility. February was also good for Hero Electric as they registered 7,356 units of electric two-wheelers and the jump in March for Hero Electric is huge. The company currently holds more than 30 percent market share in the electric two-wheeler segment in the country. As a matter of fact, we can actually guess that the electric two-wheeler sales for Hero Electric are going to double if not more than the previous year as in just three months of 2022, the company was able to register sales of 30,000 units while the 2021 sales figures were at 46,260 units.
Ola Electric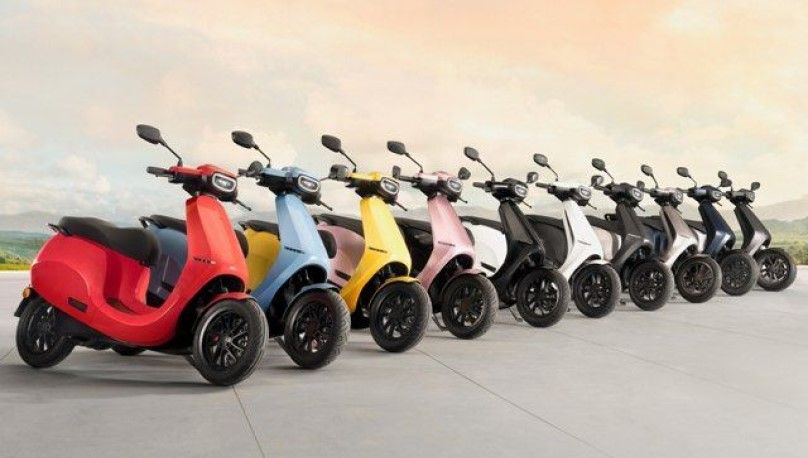 Ola Electric's spectacular rise as one of India's leading electric two-wheeler manufacturer continues. Although, recent fire incidents have led to quite a bit of negative word of mouth. Although for now, the sales numbers are good enough for the company and they definitely need to focus more on the product and its safety going ahead. Ola registered 9,123 units in March which is more than double what they registered last month with 3,904 units delivered. It definitely is neck to neck in competition with Hero Electric.
Okinawa Autotech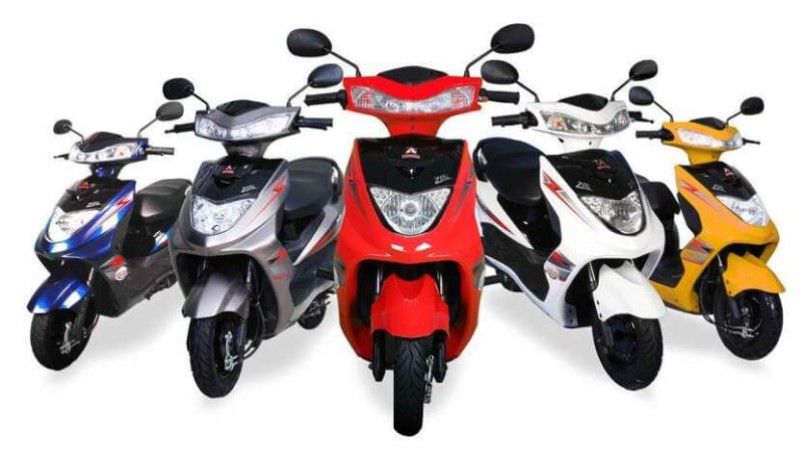 The rise of Ola Electric has led to the downfall of the second largest manufacturer Okinawa Autotech to third place. The electric two-wheeler company, which recently launched Okhi-90, its latest high-speed electric scooter, registered a total of 8,248 units delivered to its customers. However, Okinawa has big plans to sell around 50,000 units of Okhi-90 every year and a total sales of 2 lakh units by the end of this fiscal year.
Ampere Vehicles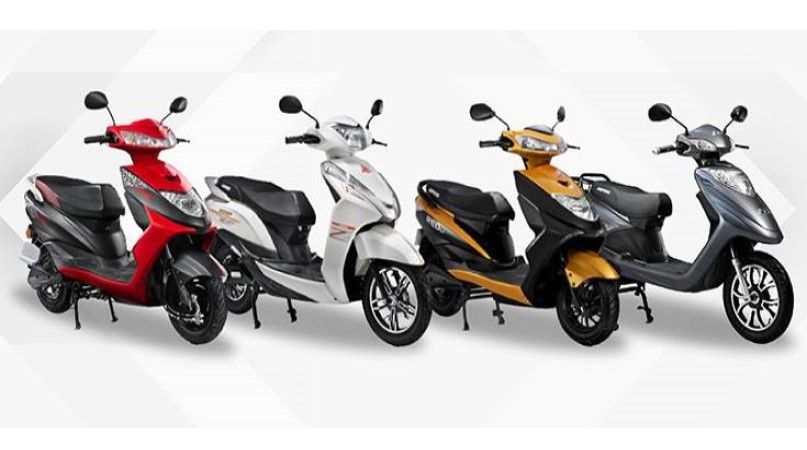 Ampere vehicles have dropped on ranks to see themselves in the fourth position in the month of March. The EV maker has models like Reo, Reo Elite, Magnus EX, Magnus Pro, and Zeal in its portfolio and registered 6,338 units last month, up from 4,303 units sold in February this year.
Ather Energy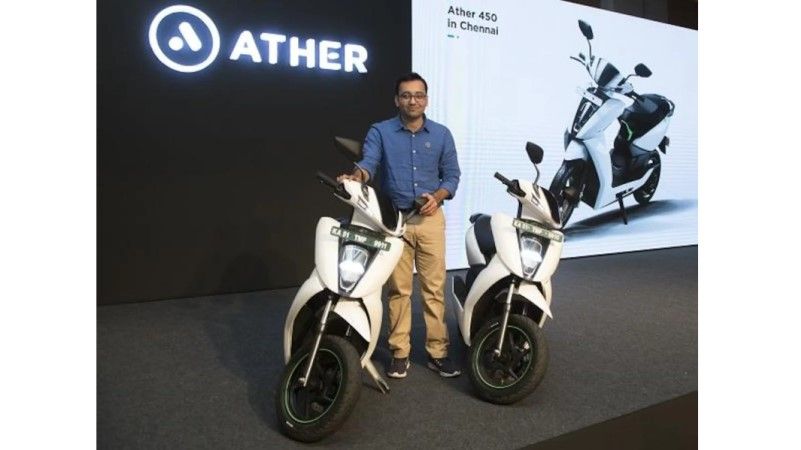 With just 2,591 units delivered in March 2022, Ather Energy is at a backseat right now as far as sales numbers are concerned in terms of other electric two-wheeler manufacturers. However, it is still a good recovery and rises from the previous month's sales number, when the EV maker registered 2,229 units sales.