Tata Motors Biggest Player in EVs: Registers 30% Increase in Sales
Posted by Sachit Bhat On 02-Apr-2022 05:58 AM

2297 Views
Tata Motors has gained big in FY22 and has become a market leader in the EV sector. WIth EVs considered the future, Tata has already started with a strong base which most likely can be predicted to only rise up in sales numbers.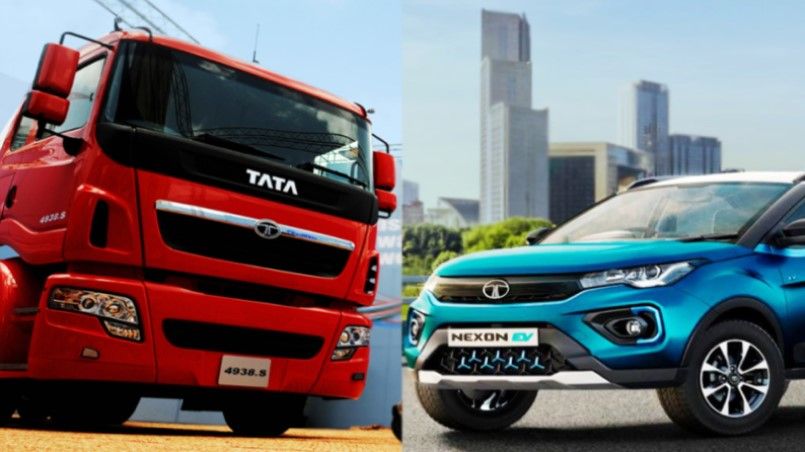 Tata Motors has been a brand to reckon with in the EV sector and with that being said Tata has consolidated its market share in the EV four-wheeler segment with a whopping 353% rise in sales in the month of March. The carmaker sold 3,357 EVs, Tata Nexon EV, and Tigor EV, last month among the overall 42,293 units of passenger vehicles it sold in March. Talking about the overall sales registered by Tata Motors, in the last quarter of the financial year Tata was able to sell 2,43,459 units.
Speaking about Tata's amazing growth in the EV sector, Shailesh Chandra, Managing Director, Tata Motors Passengers Vehicles Ltd and Tata Passenger Electric Mobility Ltd. said, "Tata Motors set several new records in a challenging year, disrupted by two waves of COVID, semi-conductor crisis and steep increase in commodity prices. We posted the highest ever annual, quarterly, and monthly sales, supported by strong demand for our New Forever range and agile actions taken on the supply side."
The official reports by Tata Motors suggest that the carmaker has recorded the highest-ever annual sales of 370,372 units, registering a growth of 67% compared to FY21. Chandra added, "Despite the shortage of certain electric components, we posted the highest ever quarterly sales of 123,051 which is a growth of 47% vs Q4FY21. We ended the financial year with the highest ever monthly sales of 42,293 units, a growth of 43% vs March'21."
He went on to add, "Going forward, semi-conductor situation is kind of uncertain and will remain so. We will continue to monitor the evolving situation closely and are refining our agile, multi prolonged approach to continue to fulfill customers' orders."
Tata Motors has sold 29,559 units of SUVs as well in the past 12 months which is the highest ever for the company.