Top 3 SUV in Indian Market under 40 Lakh
Posted by Sachit Bhat On 31-Mar-2022 12:22 PM

2891 Views
With Tata, Mahindra, Hyundai, MG and many more companies pitching in, the SUV market in India is gaining momentum, and we at CarBike360, are excited to present our top 3 picks wherein we go about the history, the making, and the specs of the product, and finally we will give our verdict as to which car to buy.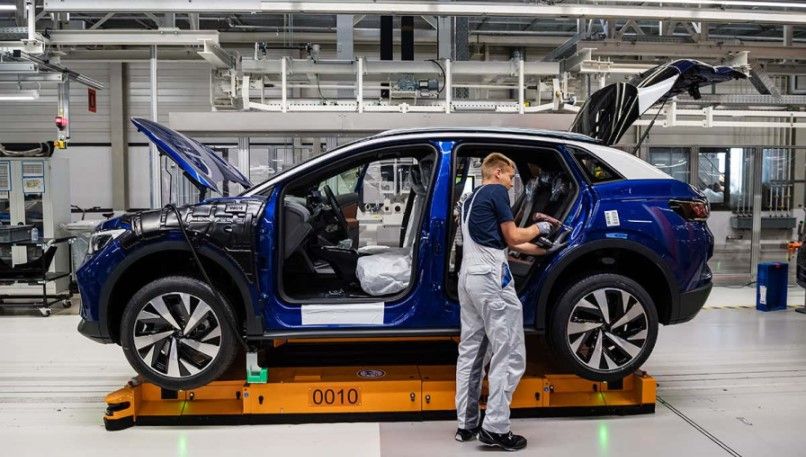 Tata launched the first SUV in India which was named Tata Sierra, and it would be hard to believe but we had an SUV, designed and manufactured in India in the year 1991. The car came with a naturally aspirated 483 DL engine mated with a 5-speed gearbox, with power delivery to the rear wheels. All I can say is Tata was way ahead of its time with Sierra because people at that time didn't really understand this car and were unaware of how to deal with it. It was axed due to poor sales by 2003 and that was the end of the first homegrown SUV.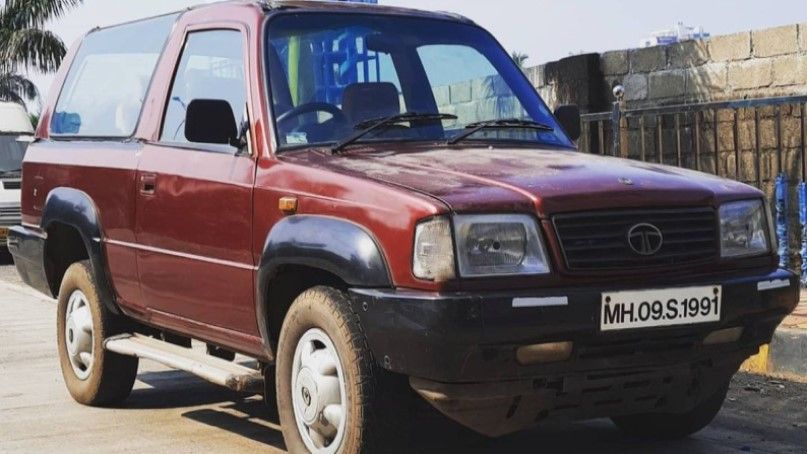 But India has come a long way now and the market for SUVs is gaining momentum. If you have read my articles before, you know already that I like to talk in numbers because they tell the entire factual story of the market. The failure of Sierra was simply because they launched a segment that was unknown to Indian customers at that particular time. Tata already has teased a relaunch of Sierra and see, everyone is going crazy for it. And the reason is, this is the perfect time for SUVs.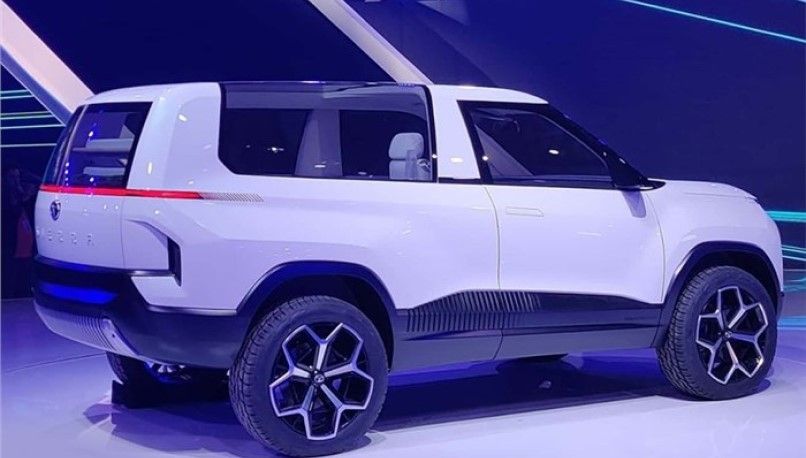 In 2011 the market share of SUVs and crossovers was just about 8% compared to the astonishing 38% in 2021. In just about a decade, the SUV market has gained such amazing momentum. And now that the SUV market is booming, this particular segment has flooded with cars that are amazing, uniquely designed, robust, and have great power in their engines.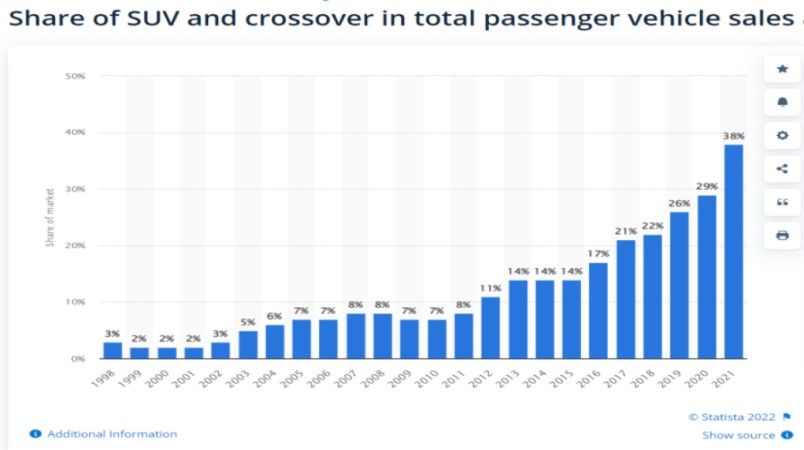 Today we are going to take a look at the top 3 SUVs according to your host, which would be me, and finally put my verdict on which SUV is best amongst all in the market. The final verdict will be based upon parameters such as mileage, engine and transmission, variants, prices, and services.
Tata Safari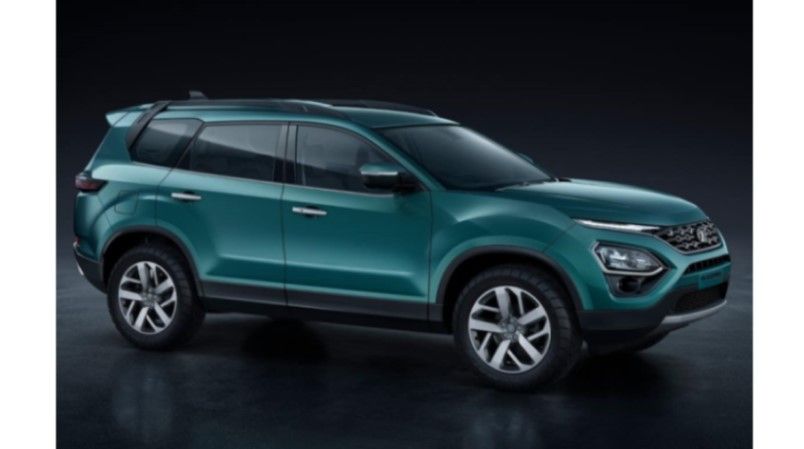 There are only a few cars that are as iconic as Tata Safari. Being India's one of the first indigenously built 4x4 SUVs, Tata Safari set a benchmark of what an Indian SUV should feel like. After the failure of Sierra, Tata didn't stop though, and launched Safari in 1998 for the first time and it became an instant hit among the Indian audience. The muscular design and the European SUV aesthetics helped differentiate Safari from its competitors. Sporting optional 4WD and good ground clearance, the Tata Safari quickly became the preferred SUV for many.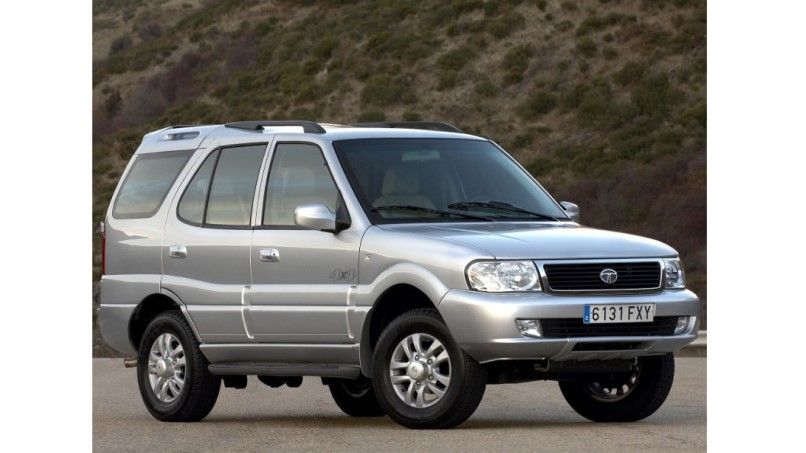 In 2019 all the variants of Tata Safari were closed for production and we all thought, its the end. But Tata had different plans for all of us. Much to everyone's surprise, Tata relaunched Safari in 2021 after the huge success of Harrier. See, it's totally understandable to capitalize on the market when it is in your favor and Tata's are well known for that. Tata revamped Safari which already had a brand name for itself and a huge fan base across the country. But the challenge was to design it in a modern way. We saw the new Harrier, Altroz, and Nexon which changed the position of Tata in the passenger vehicle segment and Tata was launching the third generation of Safari so everything had to be up to the market standards and the audience's expectations were high.
The new Safari is an upgraded version of Harrier which sports a full third-row instead of the jump seats that were there in the predecessor. The most major update was the modern aesthetics and driving experience that Safari offered. The newfound emphasis on safety from the Tata's was also evident in the new Safari. The platform is derived from Land Rover D8 platform which is meant to provide luxury with proper off-road capabilities.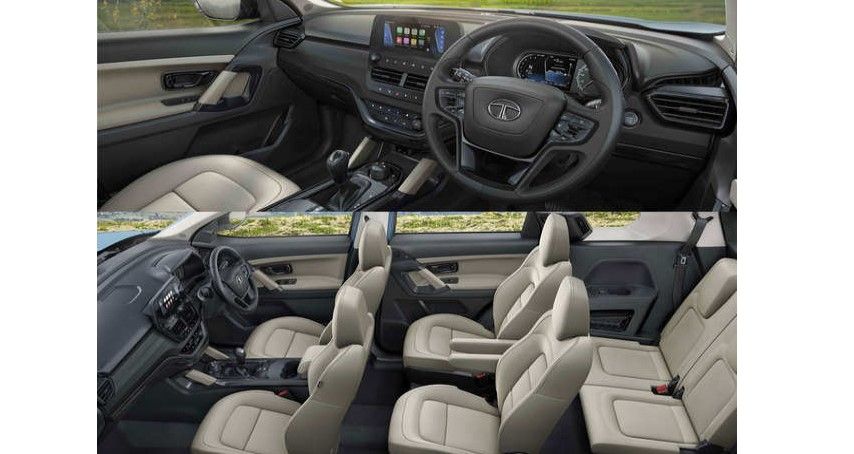 Tata has seemed to have everything right at this moment with their cars getting the attention and numbers both and with safari back in the market the popularity can be predicted to go uphill. Below mentioned are some key Specs of Safari.
Engine & Transmission
Engine Type: 2.0 L Kryotec Displacement: 1956 cc Cylinders: 4 Cylinders Inline Valves: 4 Valves/Cylinder, DOHC Fuel Type: Diesel Max Power (BHP): 168 bhp @ 3750 rpm Max Torque (NM): 350 Nm @ 1750 rpm Driving Range: 807 Mileage (ARAI): 16.14 kmpl Transmission Type: Manual No of gears: 6 Gears Emission Standard: BS 6 Battery: No Drivetrain: FWD
Dimensions & Weight
Length: 4661 mm Width: 1894 mm Height: 1786 mm Wheel Base: 2741 mm Kerb Weight: 1825 kg Ground Clearance: 205 mm
Capacity
Doors: 5 Doors Seating Capacity: 7 Persons No. of Seating Rows: 3 Rows Boot Space: 447 litres Fuel Tank Capacity: 50 litres
Suspensions, Brakes & Steering
Front Brake Type: Disc Rear Brake Type: Disc Steering Type: Power-assisted (Hydraulic) Wheels: Steel Rims Spare Wheel: Steel Tyre Size Front: 235 / 70 R16 Tyre Size Rear: 235 / 70 R16 Wheel Size: 16 inches
Latest Price in India: 2022 Tata Safari XZ price is Rs 19.81 lakh (ex-showroom). Colour Options: Royal Blue, Daytona Grey, Orcus White
Mahindra XUV700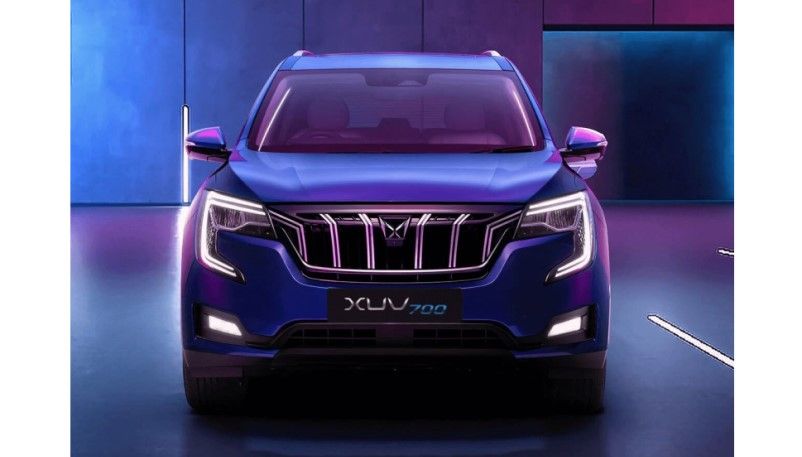 Bruce Lee, Russel Crowe, Spiderman, a waterfall, combat helicopters, and the cheetah were the contenders for becoming the inspiration for creating a new SUV Mahindra was planning to manufacture. A committee that comprised all the big-wigs of Mahindra was formed to decide on one of these that best-symbolized power that one can feel. The committee sometime in 2007 decided on Cheetah and the decision was conveyed to the design team led by Ramkripa Anatahan. I personally have huge respect for the lady as she is one of the few automobile stylists around.
By mid-2007, she had submitted her first sketch and the next four years the sketch went to several reiterations, and the final result was XUV500, which Goenka (President, Mahindra & Mahindra) calls the first Indian all-global SUV. There are a lot of things that were done while making XUV500 that made the inroads for XUV700 which has given Mahindra an upper edge over all other SUVs in the market. See, with Mahindra it's always been good research strategies, better and more skilled designers. Serious efforts were made both during XUV500 and XUV700 and that is why this car now is creating havoc in the market.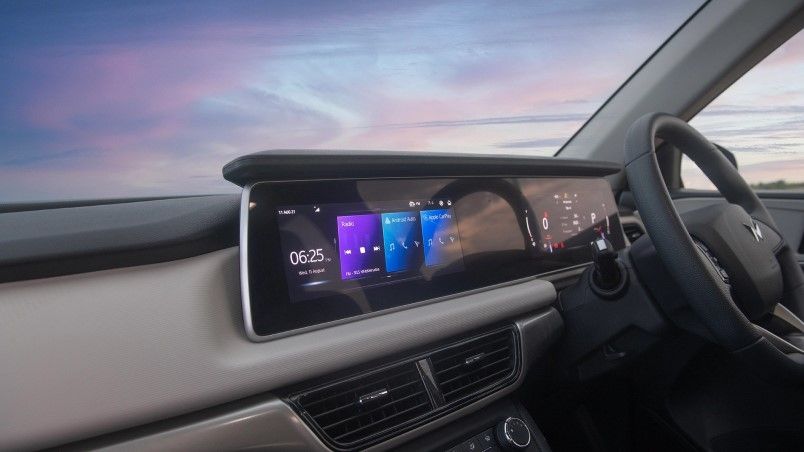 Without a doubt, this is the best Indian car that I have been behind the wheel of in a long time. The interiors are amazing, smart in appearance, comfortable, and aesthetically pleasing with dashes of wood-grained veneer, leather, and high-end plastics interspersed in the front, side, and rear.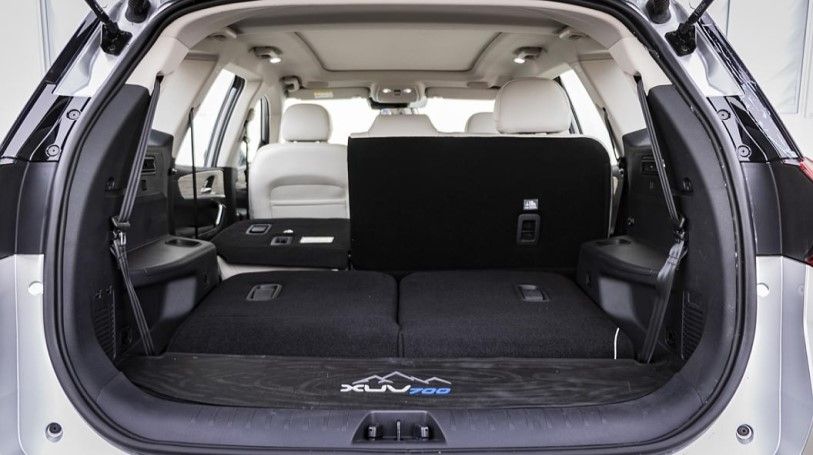 Even the chrome-brushed handles in the matte finish make it feel like a luxury high-end car. Start the vehicle and the beautiful sound of the engine is unlike any other M&M car. Mahindra's big boss Anand Mahindra has often said in the past that every M&M car shares a certain DNA which is rugged, with an off-roading quality, and built for hard wear and tear.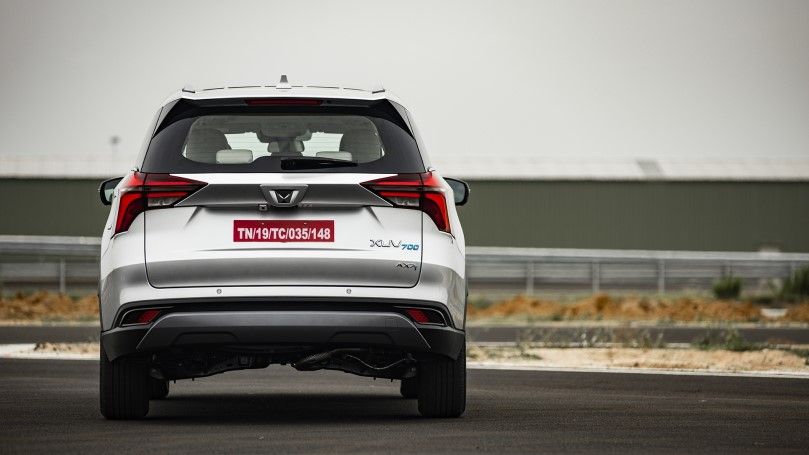 The XUV 700 goes a step further. It is all those, but also has a smoother edge for those who want city comfort now offered in the likes of competitor vehicles such as the MG Hector, Hyundai Creta, Volkswagen Tiguan, and Tata's Harrier.
The important spec details are given below:
Engine & Transmission
Engine Type: 2.0 Turbo Petrol With Direct Injection (TGDi) Displacement: 1997 cc *Fuel Type: Petrol Max Power (BHP):197 bhp @ 5000 rpm Max Torque (NM): 380 Nm @ 1750 rpm Mileage (ARAI): 12 kmpl Transmission Type: Manual No of gears: 6 Gears Emission Standard: BS 6
Dimensions & Weight
Length: 4695 mm Width: 1890 mm Height: 1755 mm Wheel Base: 2750 mm
Capacity
Doors: 5 Doors Seating Capacity: 5 Persons No. of Seating Rows: 2 Rows Fuel Tank Capacity: 60 liters
Suspensions, Brakes & Steering
Front Brake Type: Ventilated Disc Rear Brake Type: Disc Wheels: Steel Rims Tyre Size Front: 235 / 65 R17 Tyre Size Rear: 235 / 65 R17 Wheel Size: 17 inches
Latest Price in India: Rs 12.49 lakh (ex-showroom).
Skoda Kushaq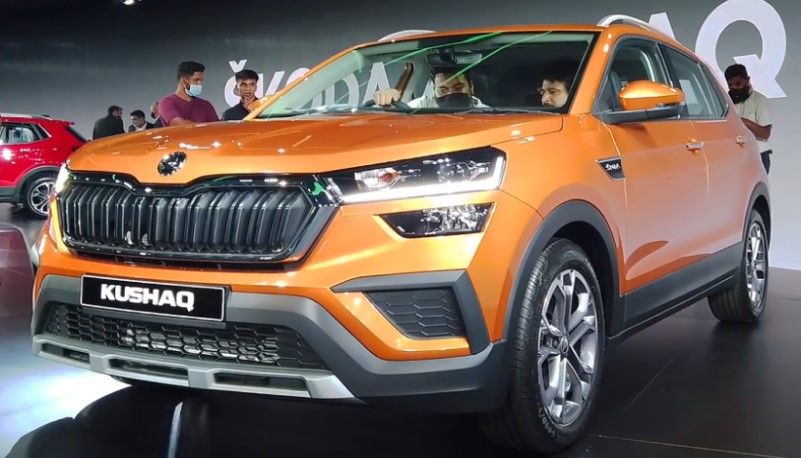 There was a time when anything foreign would sell amazingly in India. But those days are gone and we Indians do meticulously check and think twice before investing our money in a foreign brand. Plus these days, Indian auto-makers are definitely at par with their foreign counterparts. And that is the reason these Indian manufacturers are holding strong in the market where much more experienced and technologically advanced foreign brands are trying to invade.
But, India is a bleeding ground for foreign brands which used to think that without any research and proper knowledge of the market they would come and conquer. Stories about Ford, Harley-Davidson, Fiat, and General Motors exiting the industry sent shockwaves and also gave an idea as to how not to move into the Indian Automotive Industry. All of these brands gave minimal thought to what Indian people expect from the vehicles and what they actually need.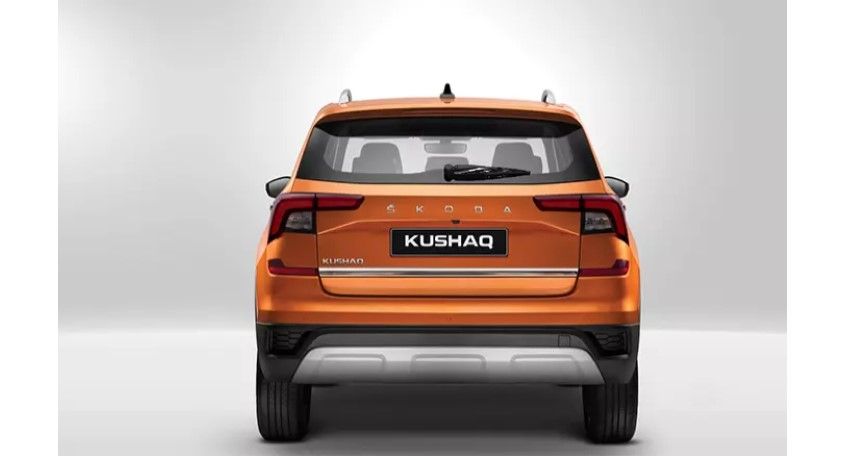 Well, I guess Skoda is trying to do what major brands didn't. With India 2.0 plan, Skoda is looking for a revival in the Indian market alongside Volkswagen and the plans are big. The release of Skoda Kushaq is just the starting if we go by the officials of Skoda. The name Kushaq itself is derived from Sanskrit which translates to "King". The cars in lineup are Kodiaq, Karoq, and Kamiq.
Built on the MQB-A0-IN platform, Skoda Kushaq will be offered a choice of two engines. The 1.0-liter 3-cylinder turbo petrol will come with a 6-speed manual or 6-speed automatic. It is the same 110 hp engine and transmission combo available in the Skoda Rapid. These specifications will be available for the entry-level trim of the Kushaq. The higher-spec models would be powered by the 1.5-liter, 4-cylinder turbocharged petrol engine borrowed from the Skoda Karoq that puts out 150 hp and 250 Nm of torque.
Engine & Transmission
Engine Type: Direct Injection Engine Displacement: 999 cc Cylinders: 3 Cylinders Inline Fuel Type: Petrol Max Power (BHP): 114 bhp @ 5000 rpm Max Torque (NM): 178 Nm @ 1750 rpm Mileage (ARAI): 17.88 kmpl Transmission Type: Manual No of gears: 6 Gears Emission Standard: BS 6 Drivetrain: FWD
Dimensions & Weight
Length: 4225 mm Width: 1760 mm Height: 1612 mm Wheel Base: 2651 mm Ground Clearance: 188 mm
Capacity
Doors: 5 Doors Seating Capacity: 5 Persons No. of Seating Rows: 2 Rows Boot Space: 385 liters Fuel Tank Capacity: 50 liters
Suspensions, Brakes & Steering
Front Brake Type: Disc Rear Brake Type: Drum Wheels: Steel Rims Tyre Size Front: 205 / 60 R16 Tyre Size Rear: 205 / 60 R16 Wheel Size: 16 inches
Verdict:
All these three cars are amazing and have their own customer base. Skoda though has a hard fight and to win they need to increase their customer base from the scratch. As far as the fight between Mahindra XUV700 and Tata Safari is concerned, I think XUV700 wins convincingly. See, I have a soft spot for Tata and the vehicles it manufactures. I love the brand for all good reasons and Safari definitely exudes toughness and has a roomier third row too but apart from that, in all other departments, XUV700 takes it away. XUV700 is loaded with tech and features, is beautiful inside, is easier to drive and definitely entertaining, has a stronger engine too. So, it does feel like a more complete package for the price it is offering.
For me, the winner is Mahindra XUV700 and you should definitely go for it if you are looking for an SUV.