Top 5 Electric Cars in India
Posted by Arun Dagar On 28-Jan-2022 12:30 PM

854 Views
With increasing sky high prices of fuel, electric powered vehicles are leading the trend. To follow up the lead many companies are launching their new versions of electric vehicles in India. Ranging from different mileage, cost, battery capacity and more some electric vehicles stood out to be the best electric cars 2022.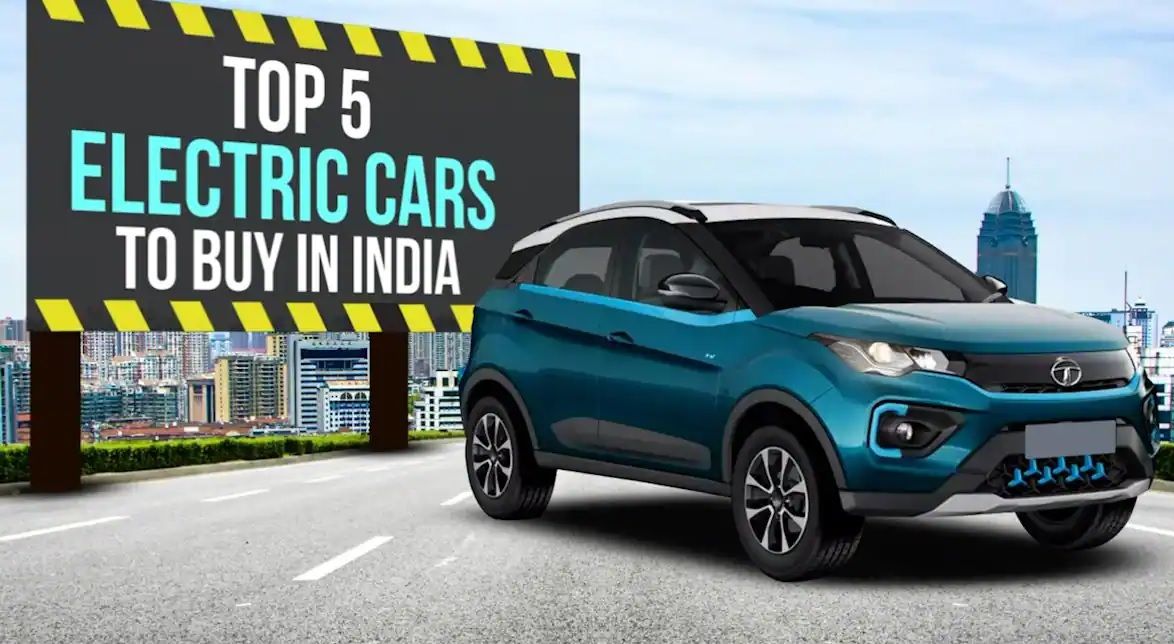 To provide our consumers with the best electric cars in India saving them from the hustle of search and comparison. We found the best available options in the market and found the top 5 electric cars in India. The list came across including Tata Tiago EV, Tata Nexon EV, Mahindra e2o plus, Hyundai Kona Electric and Tata tigor EV. Comparing among all these best options (ev cars in India) of electric car price in India the range revolves around 6 – 24 Lakhs.
1- TATA TIAGO EV –:
Tata launched its new electric variant of TATA Tiago EV in 2022. Along with the automatic transmission, the company offers its EV into 2 variants. It has a 30kw electric motor which can take this vehicle up to 100 kmph at its top speed. Tiago EV has a 216Ah battery and runs up to 130 km per charge. Tata tiago ev starting price – 5 – 7 lakhs est.
2- TATA NEXON EV –:
Nexon surfaces above from all the tata electric cars in India With an amazing range of 312 km per full charge. Tata offers the EV in 5 variants that also you can choose in 3 different color options. This EV can charge from 0 – 80% in only 60 min. Nexon comes with a battery of 30.2Kwh in electric transmission. TATA Nexon EV price – 14.24 – 16.85 Lakh
3- MAHINDRA e2o PLUS -:
Mahindra launches its new EV e2o plus in 4 color options. Mahindra e2o plus EV is the first mahindra electric car India. The vehicle comes in automatic transmission and with a 210Ah battery. In a single charge this car can run upto 140 km. The EV has a top speed of 80 kmph and reaches from 0-60 km in 14.1s. Mahindra e2o plus ex-showroom price in India - 6.07-8.46 Lakh
4 - HYUNDAI KONA ELECTRIC -:
Marking its name in the EV industry, Hyundai played its ace with Kona. The Hyundai kona electric car is the best option that one can ask for when looking for something reliable and solid. The company offers the EV in 2 variants with 5 color options to choose from. With a 39.2kw battery this legend runs up to 452 km on single charge. Although being a little costly among others, the EV comes with 8 years/160,000 km battery warranty and can go from 0-100 km with in 9.7s. Hyundai kona electric car price - around 24 Lakh (on road)
5 - TATA TIGOR EV -:
Tata offers its sedan in 4 different variations and 2 colors. Tata Tigor EV comes in with the battery capacity of 55 kW which can charge up to 80% in less than 60 mins when using a fast charger . In a single charge it can run up to 306 km and reaches from 0-60 km in just 5.7s Tigor EV car price in India - 11.99-13.14 Lakhs .
We listed above some of the most popular electric cars demanded in India, with mileage, specifications and more, giving a wide variety in the EV industry to choose a suitable automobile for oneself. Other than the EV's listed above one can also go through cars like Mahindra e-Verito, MG ZS EV, Maruti WagonR electric car, Tata Altroz EV and other options.