Top Bikes for Mountain Lovers-2021
Posted by Rakhi Jha On 19-Oct-2021 11:18 AM

65446 Views
Top Bikes for Mountain Lovers-2021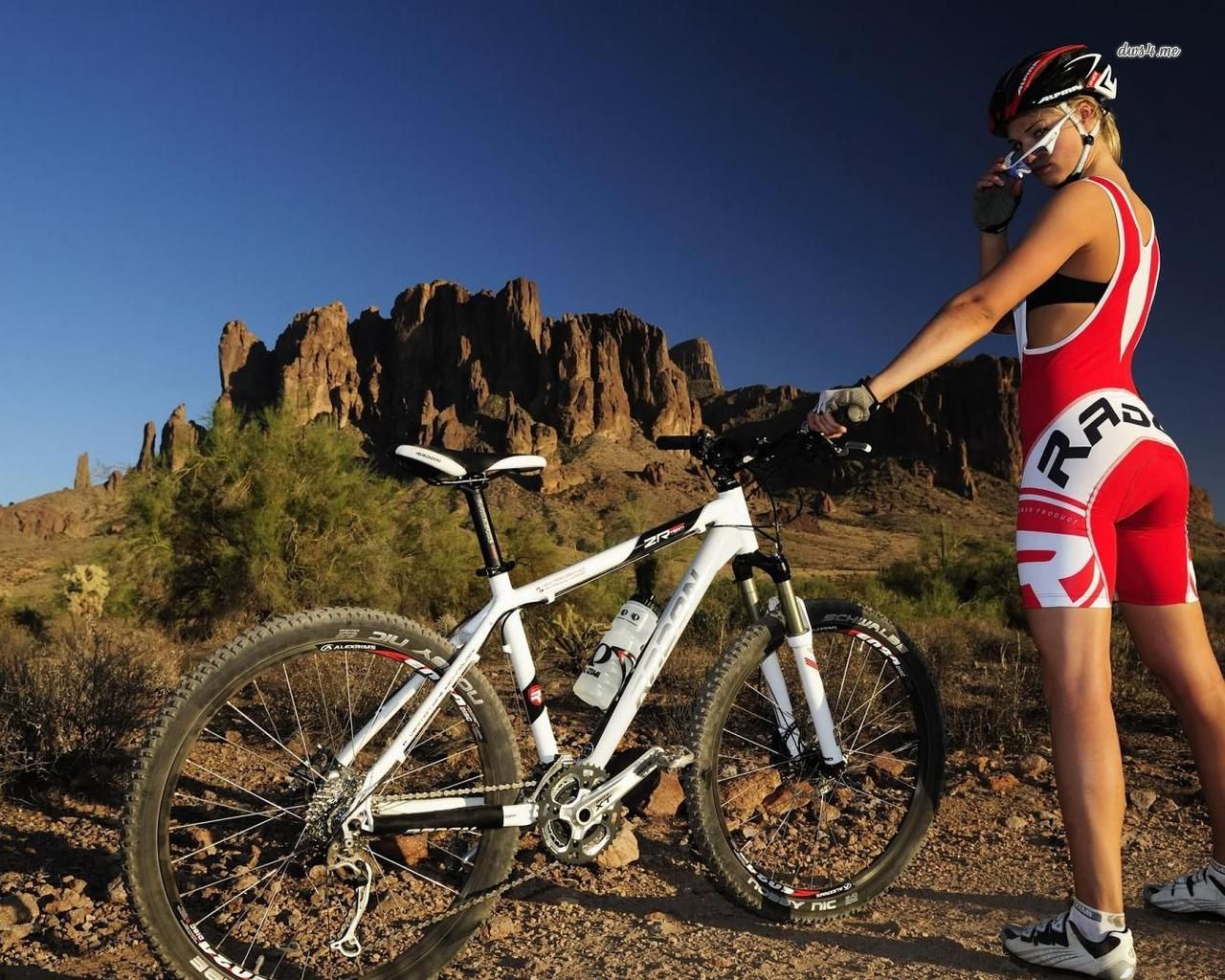 Riding a bicycle couldn't be out of fashion, In our childhood, we would ride bikes, but as the times flew this habit just went by as the year passes. Some people, still ride bikes, and there will be some people who would again adopt this habit for their healthy lifestyle.
To save your time in finding the best deal on top bikes, We came up with some of the top safe bikes, which you would love to give a try but here is a twist in the article, we are not just presenting the goody-good bike, we collected some of the best pieces for mountain traveller who pleased to ride the bike over the top of the mountains.
Safe bike with Multiple benefits!
The bikes are presented here, has been collected through the Long-hours of research, completely authentic and without promoting any brands. Hope you found out it useful.
Ibis Ripmo V2 XT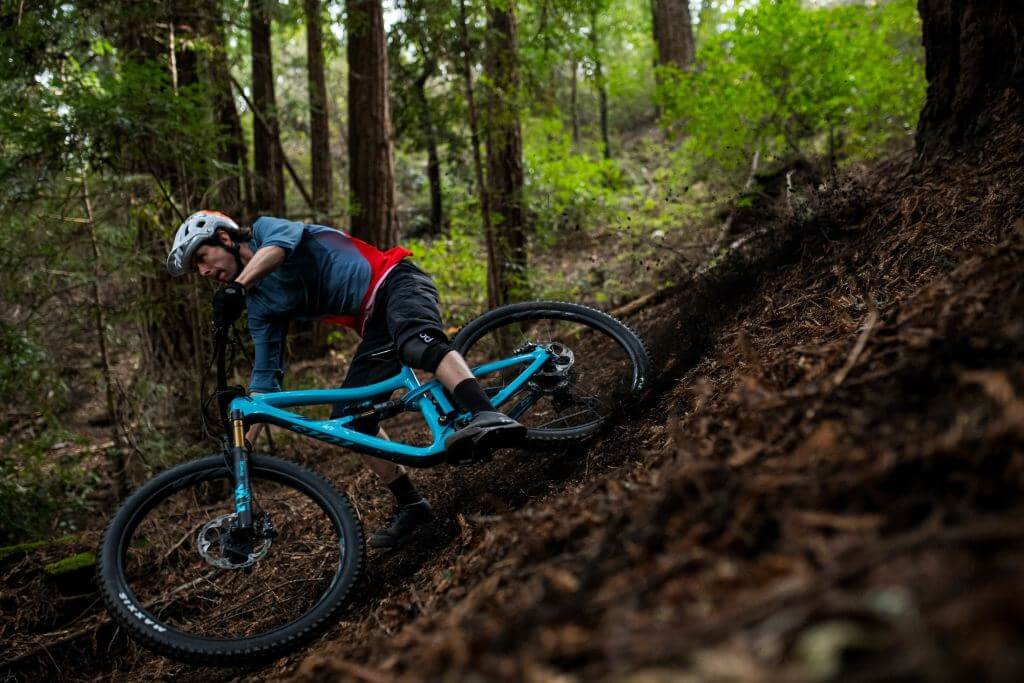 Fresh off a 2020 redesign, the Ripmo V2 impressed our testers and is the best overall trail bike we've ever tested. The V2's geometry has been tweaked to make it slacker and longer, and the suspension kinematics adjusted to make it more progressive at the end of the stroke. This long-legged 29er was already a confident and capable descender, but now it feels even more composed in gnarly terrain and stable at speed with improved big hit performance. It still has short chainstays and a sporty rear end, and it's just as lively and energetic with responsive and precise handling. The V2 maintains its incredible climbing abilities, with a steep seat tube angle, very direct power transfer, and a steady pedalling platform. Superlatives like "quiver killer" come to mind with the Ripmo, as this is one bike that can do it and do it all well. The Ripmo V2 is an excellent aggressive trail bike with an amazing combination of uphill and downhill performance. This bike makes a lot of sense for the rider who wants a bike that climbs well without sacrificing any performance on the way back down. This bike is supremely versatile and we'd recommend it to just about anyone.
Specialized Stumpjumper EVO Comp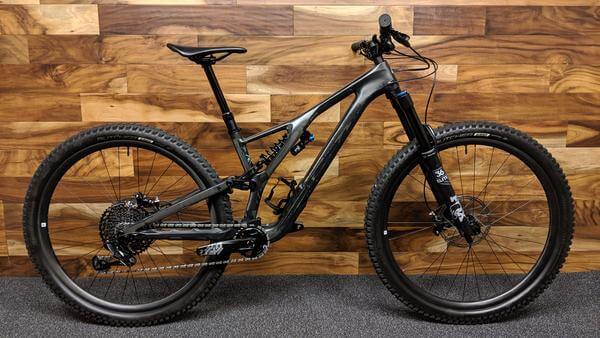 Specialized really impressed us with the new Stumpjumper EVO. This 150mm travel 29er comes with a 160mm fork and is one of the hardest charging trail bikes we've ever tested. This bike descends with authority, the revised FSR suspension platform is near perfection and this bike eats everything in its path. It also climbs pretty darn well with a relatively supportive pedaling platform and a nice steep seat tube angle. One of the most interesting aspects of this redesigned bike is its highly adjustable geometry. The head tube angle can quickly and easily be adjusted between 63.5 and 65.5-degrees in 1-degree increments, and the bottom bracket can be raised or lower by 7mm. This gives the rider 6 distinct settings to choose from to suit their preferences, riding style, or terrain. Set it up steep and high for everyday trail riding, switch it to low and slack for running laps at the bike park, the choice is yours. Specialized also continues to impress with their attention to detail and on-bike storage. The SWAT storage now features a 20oz water bladder as well as the zippered tool sleeve that fit inside the frame, so you can avoid wearing a pack and not go thirsty. Given this bike's longer travel numbers and aggressive intentions, it can feel a bit bulky and bland on mellower trails. The Comp build we tested is nicely equipped, but it's moderately heavy compared to the more expensive build options and competition. That said, we feel this bike is a fantastic option for the aggressive rider seeking the versatility that this highly adjustable bike provides.
Yeti SB130 TURQ X01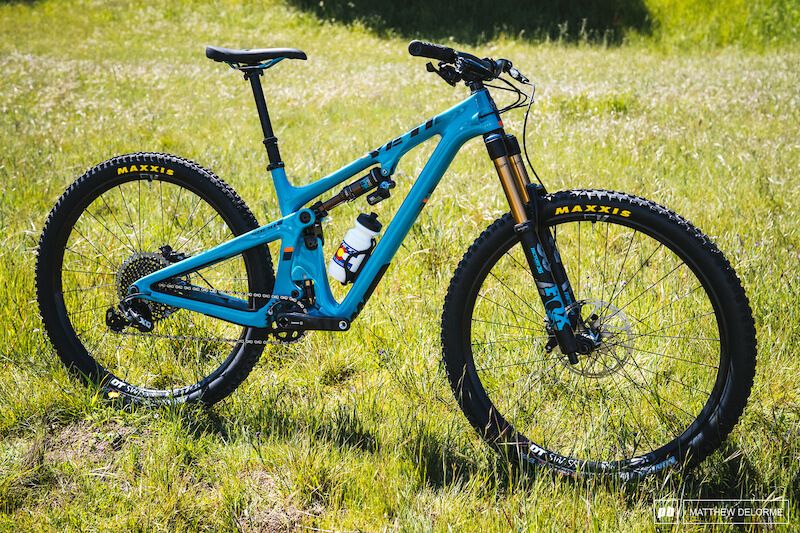 The Yeti SB130 is a mid-travel trail slayer that is a fantastic daily driver. This 130mm 29er makes a lot of sense for a huge percentage of riders in a considerable number of regions. Whether you frequent fast, rolling, flow trails or all-day big mountain missions, the Yeti has you covered. This bicycle sets you up in an excellent climbing position and delivers top-notch efficiency. Climbing traction is excellent, and the rear wheel tracks very well through technical and rough climbs. Its downhill performance is impressive, and handling is sharp. With aggressive angles and a mean front end, the SB130 shreds almost any downhill save for true enduro-grade trails. Yes, this bicycle is expensive. That said, if you're looking for the best of the best, it might be worth considering. Buy it if you want a balanced trail bike that climbs very effectively and gets radical on the way down the mountain. The SB130 feels right at home on the vast majority of singletrack. It's a perfect do-it-all bike.
Ibis Ripley GX Eagle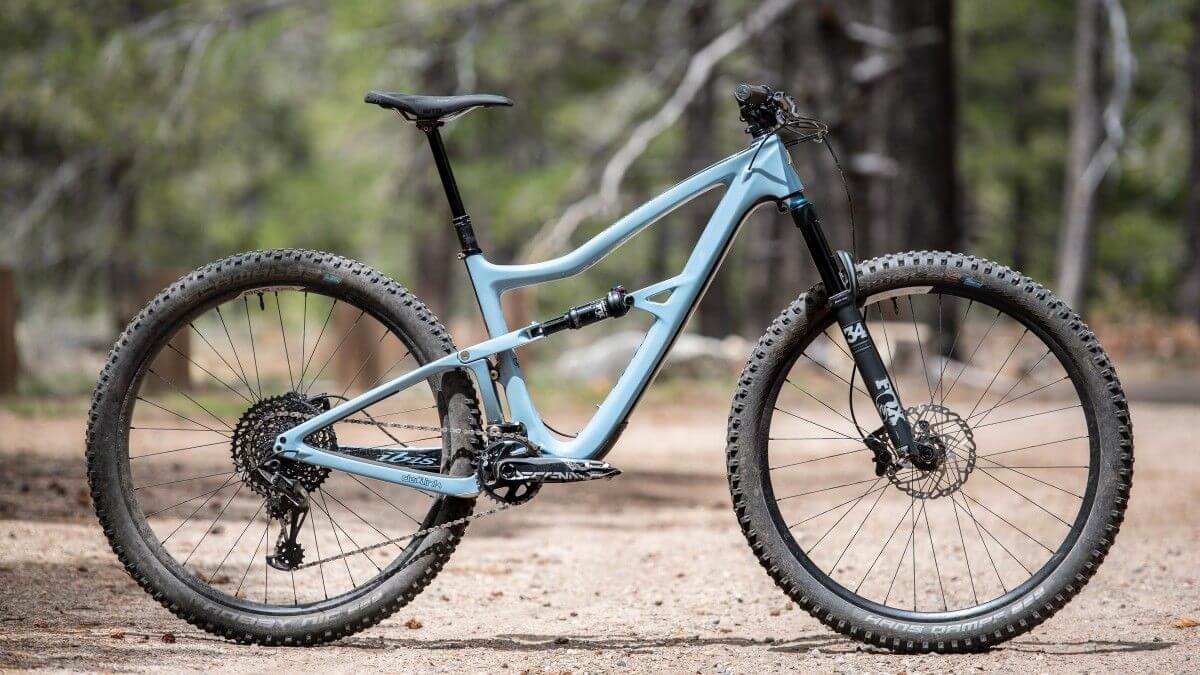 Ibis recently did a complete overhaul of their flagship 29-inch wheeled trail bike, the Ripley. The previous version was our favorite short travel model for its energetic ride unrivaled playfulness. The new and improved version holds on to most of that playful demeanor but is now a much more well-rounded ride with enhanced downhill capabilities and far greater stability at speed. This is thanks to the Ripmo inspired frame design with increased reach and wheelbase measurements, a slack 66.5-degree head tube angle, and a steep 76.2-degree seat tube. The Ripley still encourages pops and trailside hits but no longer has a speed limit. It's also far more confidence-inspiring in steep and rough terrain though it remains limited by its modest travel numbers. The Ripley is a very sensible trail bike for a considerable portion of the riding population. This lightweight ride is equally talented on the climbs as it is on the descents. It has unmatched versatility and is the best all-around short travel bike we've ever tested.
Santa Cruz 5010 CC XO1 RSV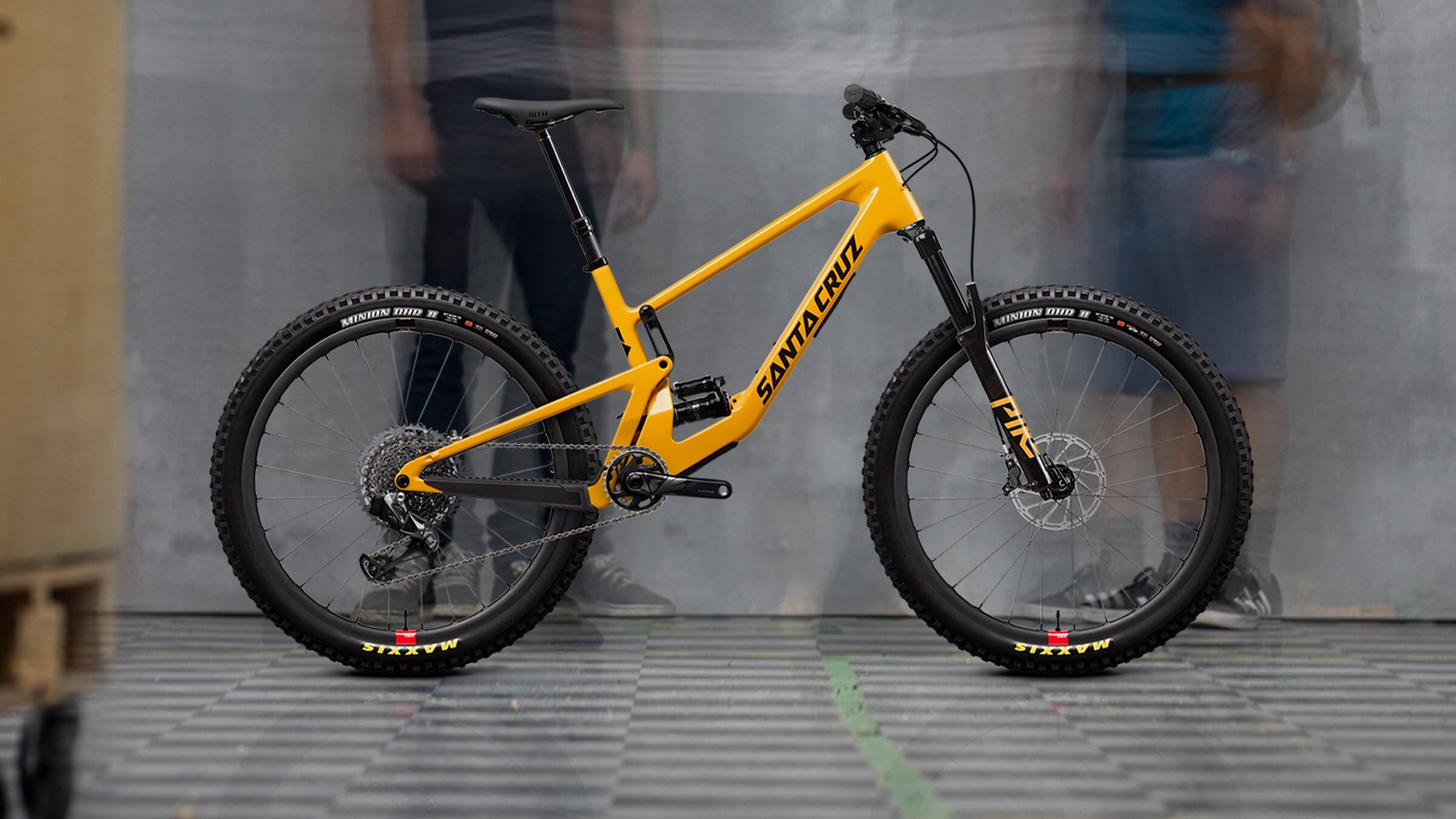 They may be a bit less common than they used to be, but the Santa Cruz 5010 is a great reminder that 27.5-inch wheels are here to stay. This recently redesigned mid-travel trail bike rolls on "fun-sized" wheels and has 130mm of rear travel paired with a 140mm travel fork. Its updated geometry brings it in line with modern trends and makes it a confident and well-rounded descender with a distinctly lively and playful demeanor. The smaller wheels and short rear center make it feel eager to get the front wheel off the ground, while the supportive VPP suspension design provides a nice platform to push off of. Deep stroke performance is also excellent and gives it a more-travel-than-it-actually-has feel. The pedaling platform is steady and the steep seat tube angle lines the rider up in a comfortable and efficient seated climbing position. Flip-chips in the lower shock mount also allow you to adjust the geometry slightly for your preferences. The XO1 RSV build we tested is outstanding, albeit quite expensive. We found little not to like about the new 5010. It is worth noting, however, that compared to 29-inch wheels, the smaller hoops don't carry momentum quite as well and can hang up a little more easily in rock gardens and technical terrain. The flip-chips are also quite challenging to access, though that isn't something most riders will be adjusting very often. That said, if you like smaller wheels or simply turning every trail into a playground, the 5010 is an excellent option to consider.
Polygon Siskiu T8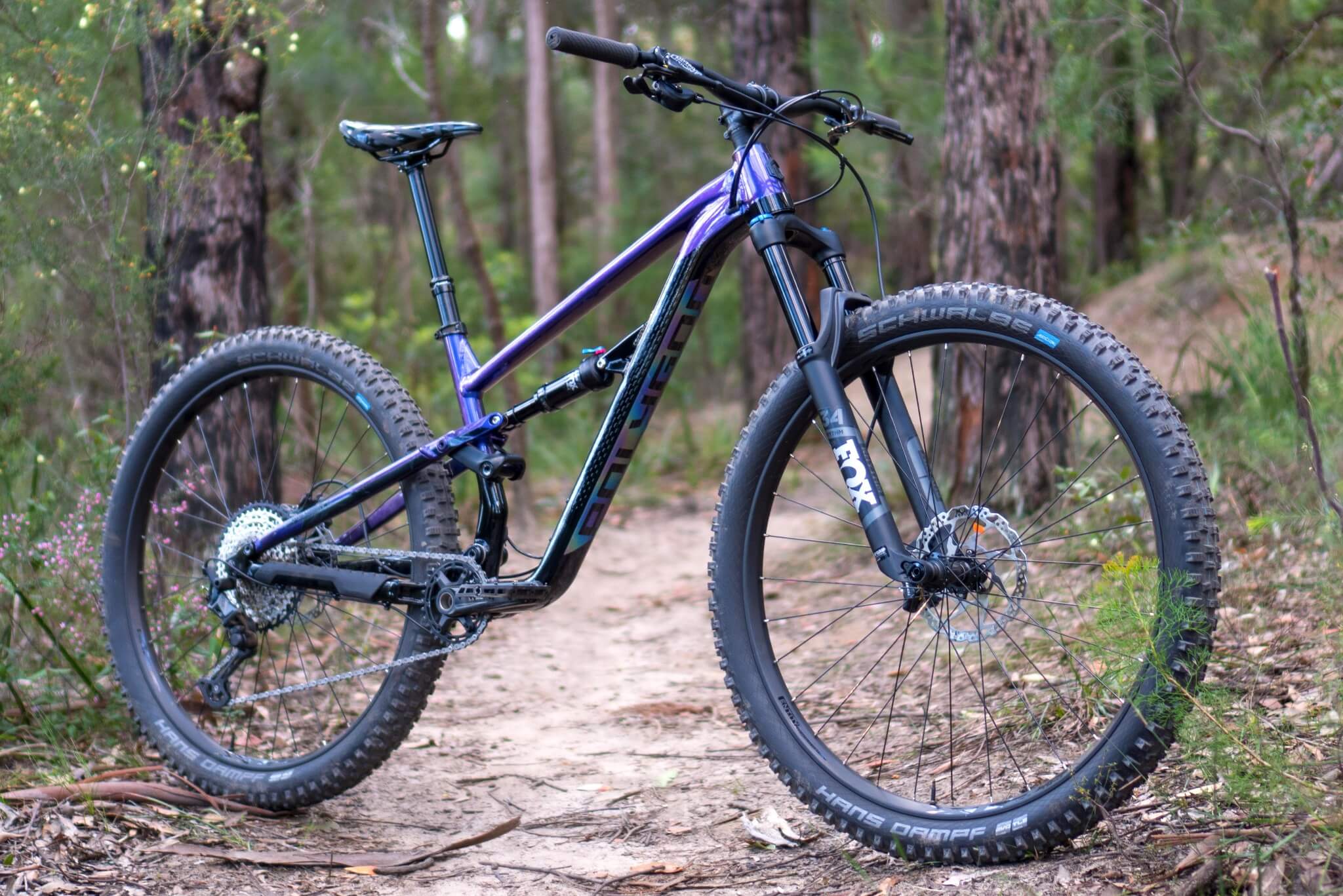 The Polygon Siskiu T8 is the best bike we've tested that costs less than $2500. This affordable mid-travel trail bike rolls on 29-inch wheels and has 135mm of rear-wheel travel paired with a 140mm fork. The Siskiu's geometry ticks all of the boxes and is refreshingly up to date giving this bike a nicely well-rounded and versatile performance. It's a relatively easy-going ride that's easy to get along with and suitable for a wide range of ability levels. Novice riders and seasoned experts alike can jump on this bike and have a great time. It's agile with responsive handling, yet stable at speed and confidence-inspiring on the descents. We found the Siskiu to be a comfortable and efficient climber, and suitable for any length of ride. Perhaps the most impressive aspect of the Siskiu is the outstanding build that it comes with. This bike is very well equipped for the price, enhancing its performance on both the climbs and descents. Considering the reasonable asking price, our complaints about the Siskiu T8 are few. Our biggest gripes with this bike are the touchpoints, the grips and the saddle. The grips are thin and quite firm, and we'd likely replace them for something a bit more comfortable right away. Likewise, the saddle has a funky shape that includes a pointed tail that could catch on shorts or poke you in the pelvis on a steep descent. Beyond that, there's little not to like about this impressively well-rounded and affordable mid-travel trail bike.
Giant Stance 29 2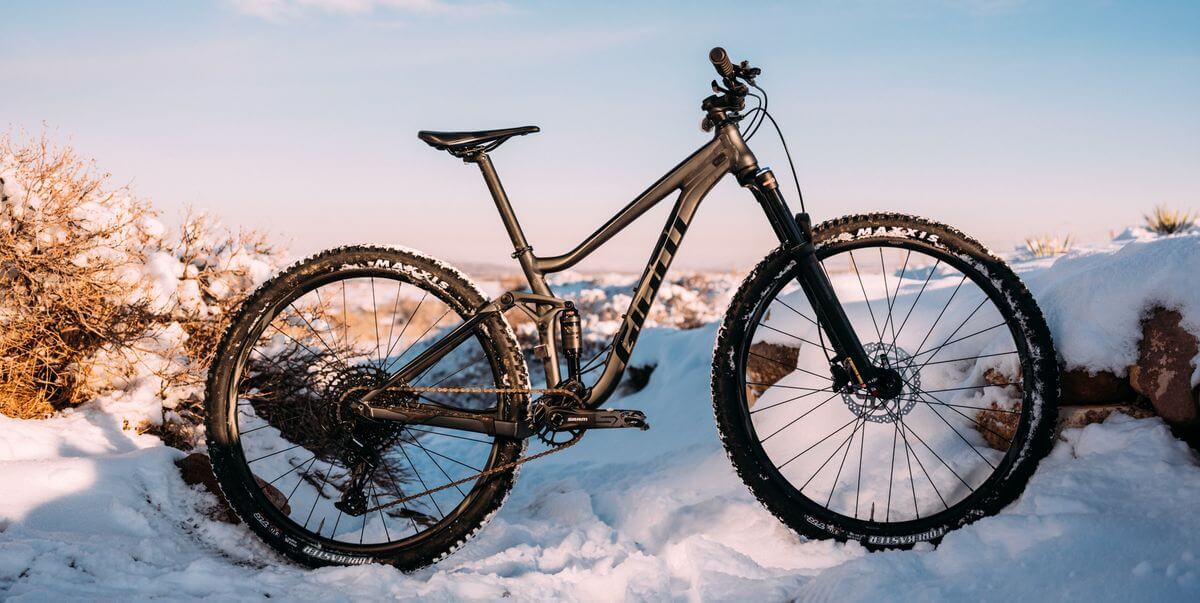 Giant is known for making excellent bikes at very competitive prices, and the Stance 29 2 is an excellent example of that. This complete bike costs roughly half the price of many carbon frames on their own, yet it performs impressively well out on the trail. This affordable trail bike rolls on 29-inch wheels with 120mm of rear-wheel suspension paired with a 130mm travel fork. It climbs with liveliness and efficiency and our testers even put down some of their fastest uphill times ever while riding it. The suspension feels balanced and the Stance proved to be comfortable and capable on the descents. The component specification is quality for the price, and we feel this bike is an outrageous value. Our biggest gripes with the Stance are relatively minor. This bike does not come with a dropper seatpost which we feel would take its downhill performance to another level. The stock tires are fast-rolling and non-aggressive, and we feel a beefier set would do wonders for all-around performance. Beyond that, we feel this is a great entry-level full suspension bike for all-around riding. Its also offered in 27.5-inch wheels depending on your preference.