MG Motor India tops in Customer Service, Sales Satisfaction: J D Power
Posted by Sachit Bhat On 24-Mar-2022 07:00 AM

1966 Views
MG Motor ranked first in Customer Service and Sales Satisfaction by J D Power India Sales Satisfaction Study with a score of 881.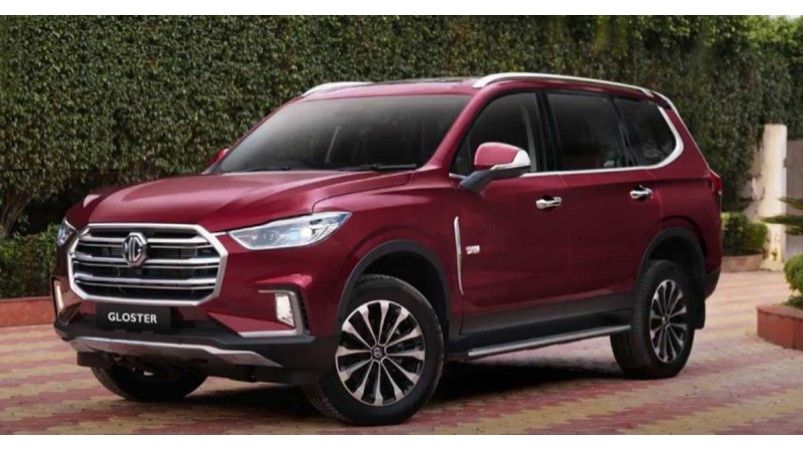 Digitization has had a great effect on the Indian Auto Industry. The reach has increased, the customer base has increased and with that, the customer's knowledge about the product has also increased. But, the old-school way of visiting the showroom and physically inspecting the vehicle has not lost its charm. People still give a strong preference on going to a dealership and checking their car of choice before buying.
While we are talking about digitization, the J D Power 2021 India Sales Satisfaction Study (SSI) released yesterday in collaboration with NielsenIQ ranked MG Motor India as best in Customer Service and best in Sales Satisfaction. This study examines sales satisfaction in the mass market segment.
MG Motor India tops with a score of 881 out of a total of 1000 points. Second place was bagged by Toyota with 877 points and a tough fight was given by Hyundai India with 875 points. The study was based on responses from 5593 new-vehicle owners.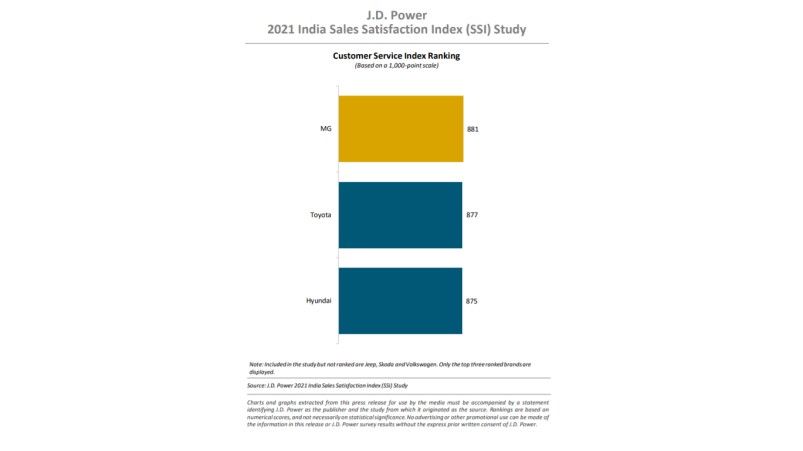 The study was based on purchases dated from January 2021 to December 2021 excluding the months of April to June 2021 due to the severe Covid-19 situation in India.
SSI measures the new-vehicle owners' satisfaction with the sales process taking into consideration 6 factors (listed in order of importance) –
Delivery process (20%) Dealer Facility (18%) Paperwork completion (17%) Working out the deal (15%) Sales Consultant (15%) Brand Website (14%)
Search engines these days play a vital role for consumers and they also tend to go on and watch reviews and specifications and videos related to the car model they are interested in or a brand in general as well, while they are deciding to buy a vehicle. As per the study, online search plays a pivotal role in the decision-making of a customer.
48% of the survey respondents watched YouTube videos or used the search engine to gather information. Social media advertisements were also reviewed as an online source of information by consumers. Peer recommendation and test driving a vehicle are still strong information sources and well they are the decision-making activities a vehicle owner does.
Consumers have said that their complete journey in purchasing a vehicle is 51 days. The first 20 days are spent gathering information online. The other 31 days are spent in dealer interaction and while choosing a dealer, recommendation of peers or family (61%) leads. Immediate delivery (49%) and dealership location (54%) are also important.