Most Expensive Cars Owned by Top Indian Cricketers
Posted by Sparsh Dayal On 07-Feb-2022 01:09 PM

4183 Views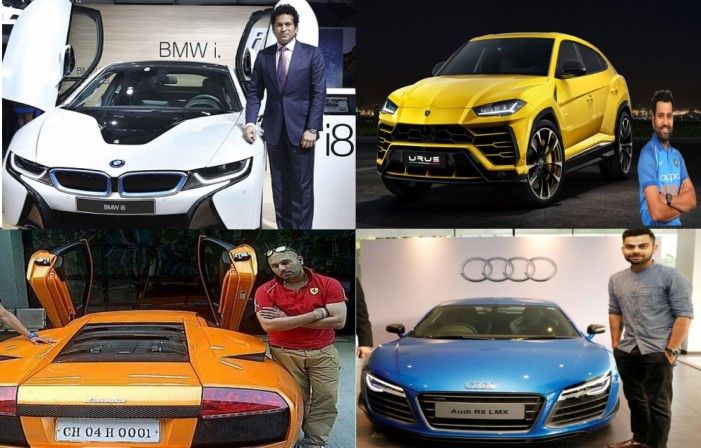 India and cricket have a different bond with each other. People are interested in the athlete's life. They know everything about their favourite player and want to know more. So today we came in with the most expensive cars that our Indian cricketers possess.
Sachin Tendulkar with his BMW i8: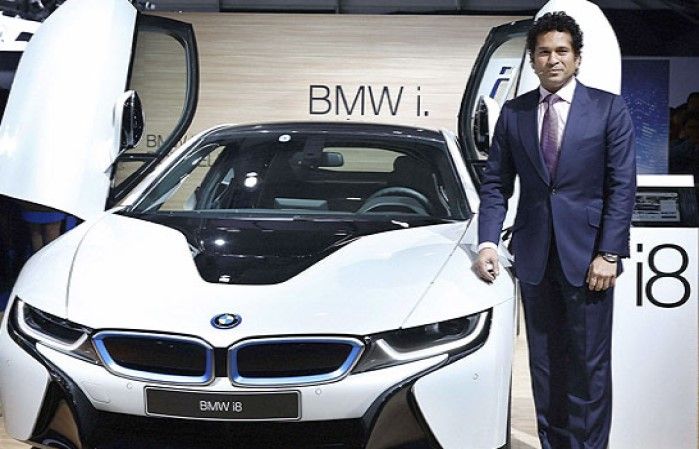 Cricket in India cannot start without talking about the, 'God' of cricket, Sachin Tendulkar. Sachin played 200 Test matches and 463 ODIs in his cricketing career and is the only batman to score 100-hundreds in international cricket matches and is widely considered the best player ever to have played the game. The legend has also been awarded with Bharat Ratna for his contributions to the Indian cricket journey.
Aside from every achievement in his cricket career, Sachin additionally possesses a BMW i8. Sachin is the main face of BMW in India, being its brand ambassador. The BMW i8 price is Rs 2.62 crores and it runs on a 1.5-liter petrol engine along with an electric motor. This model of BMW is able to produce 357hp of peak power and 570nm peak torque. Aside from this i8 model from the brand, Sachin likewise owns many BMWs, since he is the brand ambassador of BMW in India.
MS Dhoni and his Porsche 911 Cabriolet: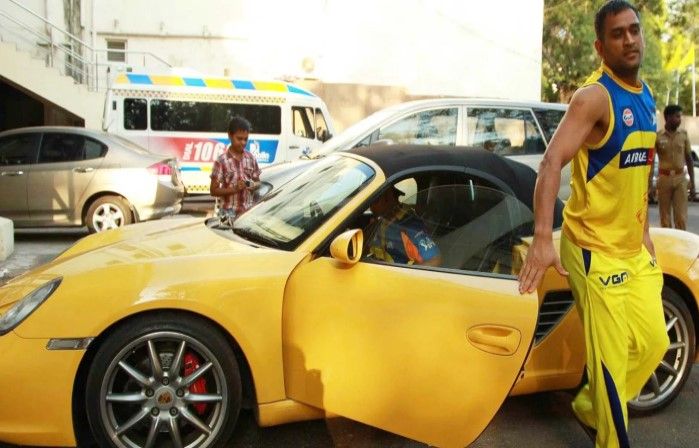 MS Dhoni, the most successful Indian cricket team captain in ICC tournaments, is a motorhead with an affinity for particular exotic vehicles. The most expensive car owned by MS Dhoni is a Porsche 911, sportscar, which is one of the fastest cars with a 0-100km/h time of under 4 secs.
The Porsche 911 price is Rs 2 crores and has a 3.0L engine, making 444hp and 530nm of torque. Dhoni owns it in a yellow colour and as a convertible which is quite eye-catching.
Virat Kohli and his Audi R8 V10: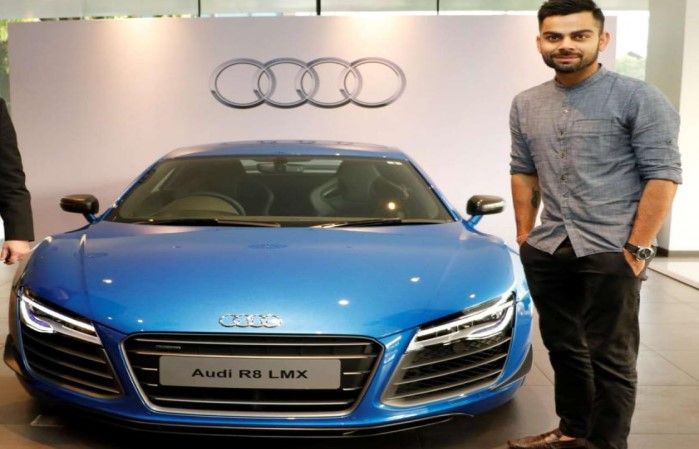 Virat Kohli is the best batsman of this age. For more than a time span of 10 years, he has ruled over worldwide cricket with a bat in his hands and his flair for delivering at crucial moments. This can also be seen in the expensive vehicles he owns including the Audi R8 V10, which is the most expensive car owned by Virat Kohli. The cost of the Audi R8 is around INR 3 crore and has a 5.7L, V10 engine making 570hp and 540nm torque. After all that we know about him, one must add that Virat Kohli is the brand ambassador for Audi in India and this car was gifted to him by the company.
Rohit Sharma and his Lamborghini Urus: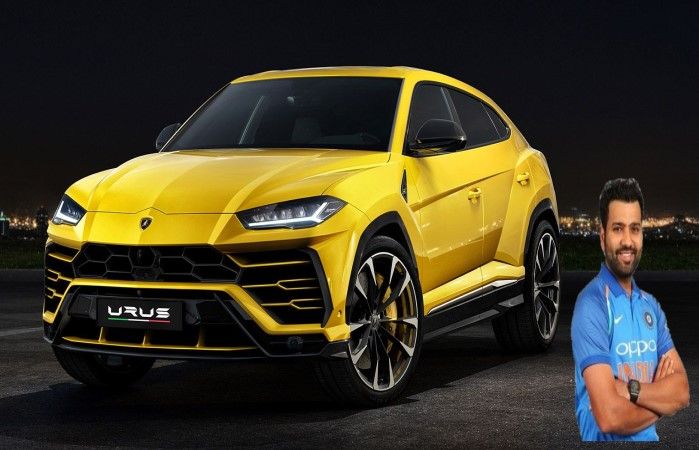 Rohit Sharma, the hitman of Indian cricket has a great taste in cars with him having a lot of different luxury cars in his garage but the most expensive car owned by Rohit Sharma is his favourite, Lamborghini Urus price at over Rs 3 crores. The Lamborghini Urus SUV is an ultra-luxury SUV which is capable of achieving speeds of more than 300km/h. It has a 5.2L, V10 engine making 641hp and 850nm of torque, with a 0-100km/h time of 3.6 seconds.
Hardik Pandya with his Lamborghini Huracan Evo: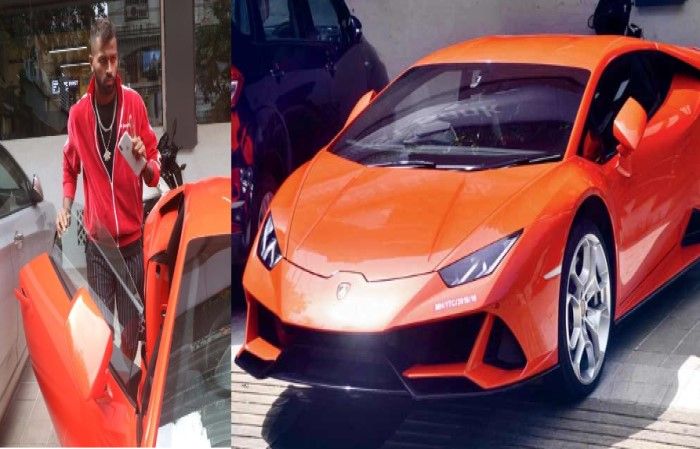 Hardik Pandya is already well known for his lavish ways of living life king size, as he currently, has numerous extravagant and exotic things to his name. The polished allrounder is the proud owner of the Lamborghini Huracan Evo price Rs 3.73 crores. The powerful 5.2-liter V10 motor makes 610hp and 560nm of torque, with 0-100 km/h in only 2.9 seconds.
Yuvraj Singh with his Lamborghini Murcielago: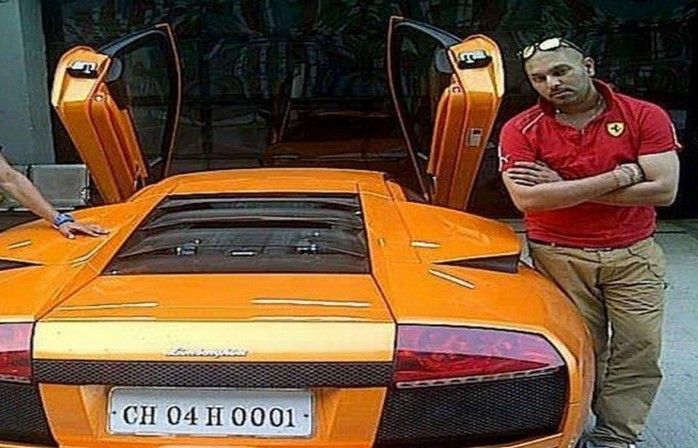 Yuvraj Singh has proved to be India's most significant player during the 2007 and 2011 ICC World Cups. He was the Man of the Series in both those tournaments, proving what a match winner, he was. Yuvraj is known for his flamboyant batting and athletic fielding and the same can be said about him outside the cricket field with him owning many luxury cars and bikes.
Yuvraj is an owner of a Lamborghini Murcielago. This vehicle has a 6.12 liters petroleum engine. The top speed of the car can go up to 342 kmph. He owns his Lamborghini car in its orange variant. The Lamborghini Murcielago price is Rs. 3.6 crore and it has a 6.2L, V12 engine making 631hp and 660nm torque.