Ratan Tata spotted with Customized Tata Nano EV at Taj Hotel
Posted by Sachit Bhat On 19-May-2022 12:24 AM

2198 Views
Tata Group's Chairman Emeritus, Ratan Tata was recently spotted with Tata Nano EV and his personal assistant Shantanu Naidu as they were arriving at the Taj Hotel. the Nano EV was gifted to Ratan Tata by Electra EV.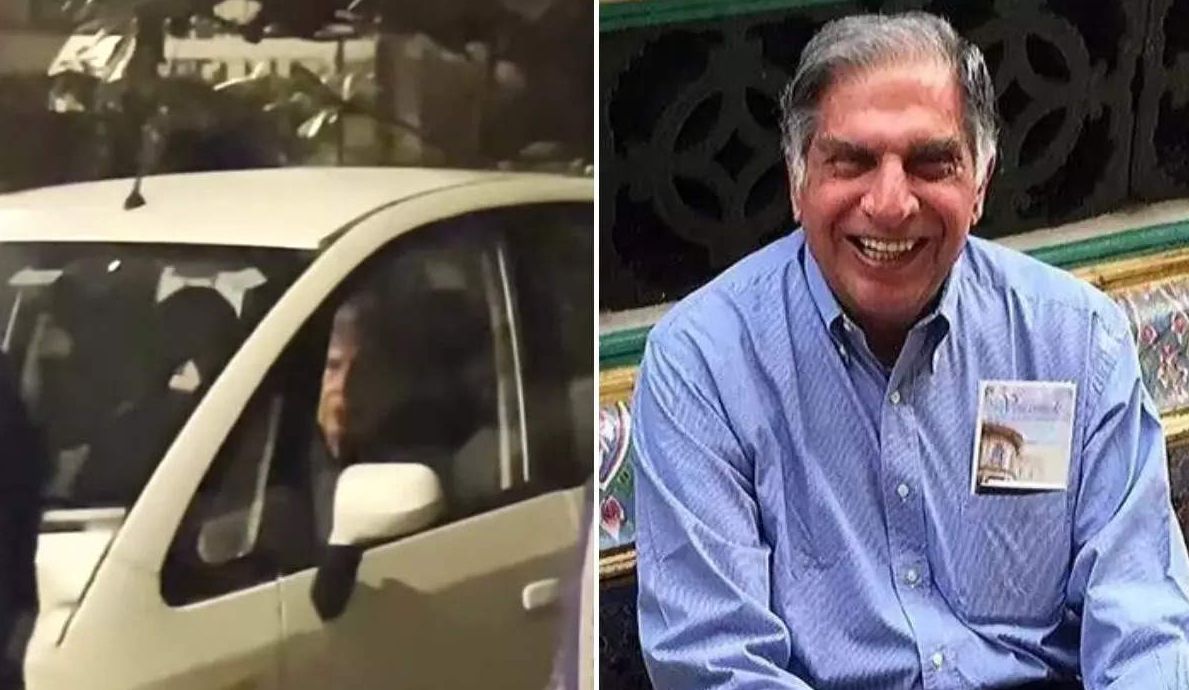 Ratan Tata, a well-known industrialist and Chairman Emeritus of the Tata Group, is recognized more for his noble deeds and activities than his numerous business accomplishments. Ratan Tata has always earned the hearts of millions of people, whether it's because of his humble demeanor or his charitable contributions to society. His recent arrival at the Taj Hotel in Mumbai in a Tata Nano Electric is the newest addition to his long record of innumerable examples of simple living.
Ratan Tata was recently spotted arriving at the Taj Hotel in a white Tata Nano Electric. He was chauffeured by his youthful personal assistant Shantanu Naidu while seated on the co-passenger side. Unlike several prominent Indian businessmen, who are frequently seen traveling in extremely expensive cars followed by security guards in other premium cars, Ratan Tata was seen sitting peacefully on the co-passenger seat in the Nano without a single bodyguard.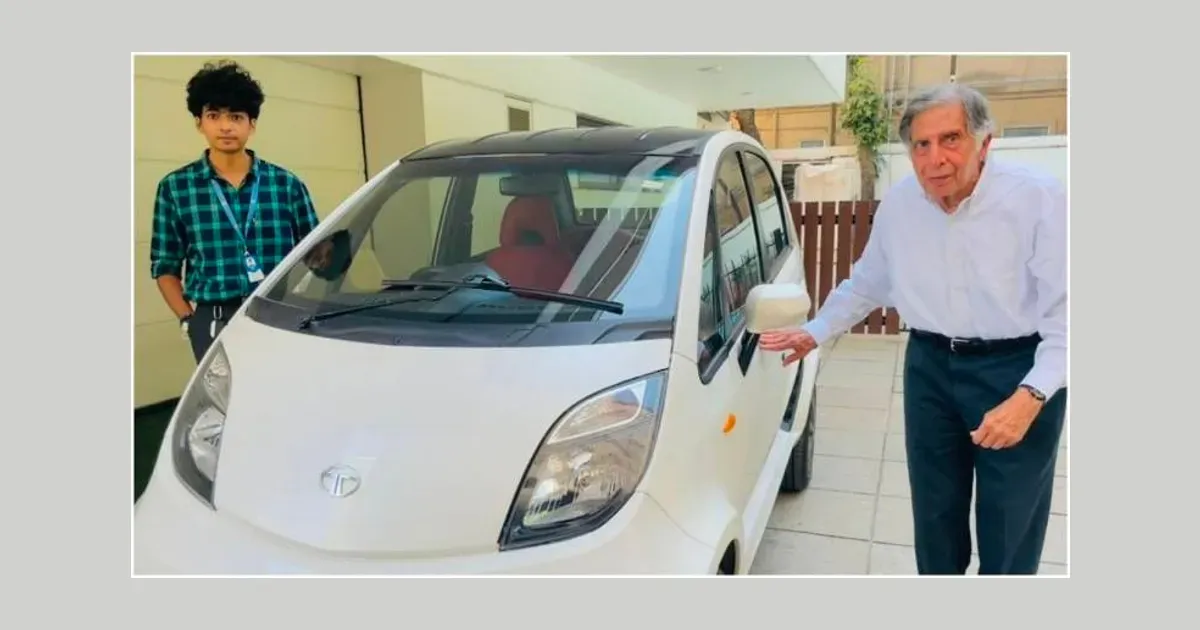 This act of simplicity and modesty has gained the attention of netizens, who complimented him for being such a noble guy despite being one of the world's wealthiest Indians. Several netizens also mentioned how, despite being a technical marvel and a superb example of cost-effective engineering, the Tata Nano was rejected by many people in India.
When it comes to the electric Nano in which Ratan Tata was spotted, the electric vehicles powertrain solutions business Electra EV gave him this custom-made Tata Nano Electric. Electra EV completed the whole modification work on this customized Nano, which replaces the basic 624cc two-cylinder petrol engine with an electric powertrain. This Nano is powered by a 72V super polymer lithium-ion battery powertrain with a maximum driving range of 160 km and a 0-60 kph sprint time of fewer than 10 seconds.
In 2008, the Tata Nano was introduced as the world's most affordable four-door petrol-powered automobile. With its inexpensive pricing, the car was designed to attract more small families from two-wheelers to cars, who previously could not afford a good four-seater vehicle. Despite its many advantages, the Tata Nano failed miserably in India due to bad marketing as the "world's cheapest car," rather than the "world's most affordable automobile."
At 2018, Tata stopped manufacturing the Nano in Sanand, Gujarat. Ratan Tata recently highlighted the noble goal behind the notion of introducing the Nano to Indians in one of his most recent Instagram posts, which drew the attention of netizens.