Tesla's Entry into the Indian Market: Will Tesla Survive?
Posted by Sachit Bhat On 09-Mar-2022 12:12 PM

2198 Views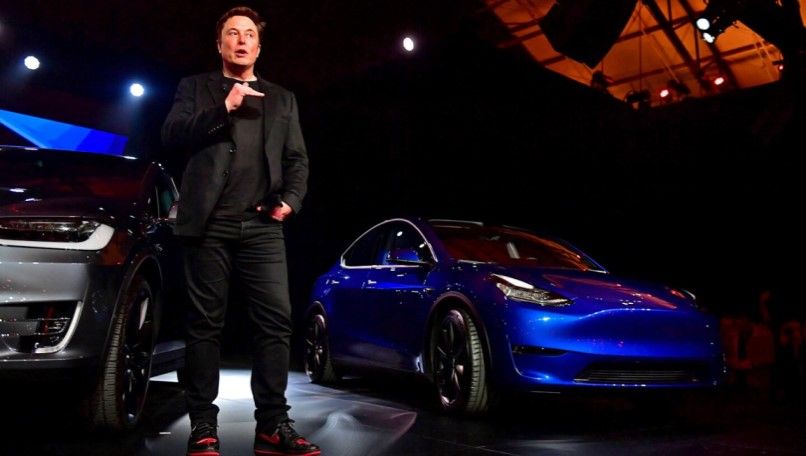 Overview of the Indian Auto Industry:
India is ranked as the world's 5th largest auto industry where various big players have entered in the past to sell their already successful and tested auto products. Some have been fairly successful but some have left the battleground. To put it in this way India has been a deathbed for many successful global automakers. Since 2017, 4 major automakers have left the Indian market and closed their operations. Global giants like Ford, Harley-Davidson, UM, and GM have closed their shop and left for good from the Indian market.
When auto giants like this leave India we lose some great quality products and people are devoid of their jobs. For example, when Ford motors left India, around 39000 direct and indirect employees were in trouble. If we talk about our country's economy, around 7.1% of our overall GDP and over 49% of our manufacturing GDP is contributed by the automobile industry. This data shows how important this market is for the growth of the Indian economy.
The current value of the Indian automobile industry is around 118B USD and the growth expected is around 300B USD. Ranked as largest 2 wheeler and 3-wheeler manufacturer, fourth largest passenger car manufacturer, third-largest in heavy vehicle manufacturing and when it comes to tractors, we are again leading the manufacturing industry globally. These numbers project that we are a market of great potential and global companies want to come and sell their products as well as set up their manufacturing units.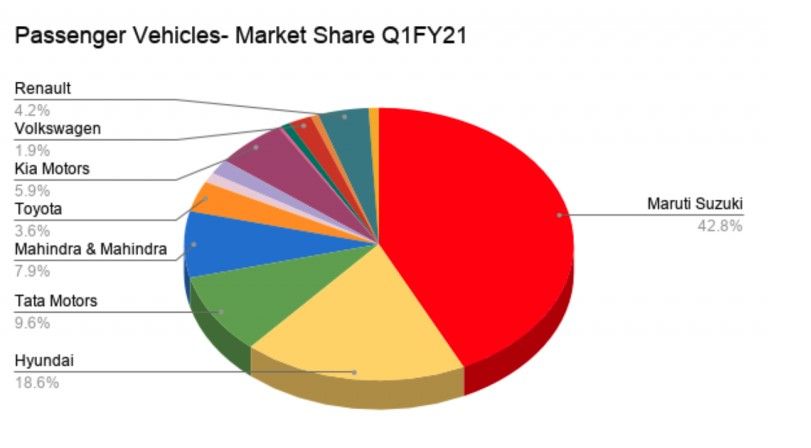 Problems that global automakers faced in Indian market:
There are a lot of issues that these auto manufacturing companies have faced during their stint in the Indian market. The issue of unskilled labor, high land prices, cost of power, capital cost- which if compared with other countries is 20 to 30% higher and the final nail in the coffin is the logistics cost wherein the global average of logistic cost is 8% but India has an average of 13%.
Adding to this, the eagerness to dive into the Indian market by the global auto giants without any prior research, no analysis of the requirement of the Indian customer, no tests as to how their vehicle will perform in India, and no comparative study of the current market giants in India versus their own product. Companies like Ford and GM were both in the Indian market long enough to understand that the Indian customer base needed something different than their US counterparts, but they never innovated, never read the market as to what would be an ideal vehicle for India. And if they had a notion that only cheaper vehicles work best for the Indian audiences then how come companies like KIA and Hyundai, not only survived, but they have shown significant growth in the same playground in which the so-called global giants failed. KIA's success in the Indian market is not unknown. They have sold around 3 lakh vehicles in just 3 years.
The global companies need not fawn over where they are coming from and neither they have to think about their superior quality over the Indian auto manufacturers. Gone are the days when Indians would go ga-ga over anything foreign because the Indian consumers are ready to give them a reality check.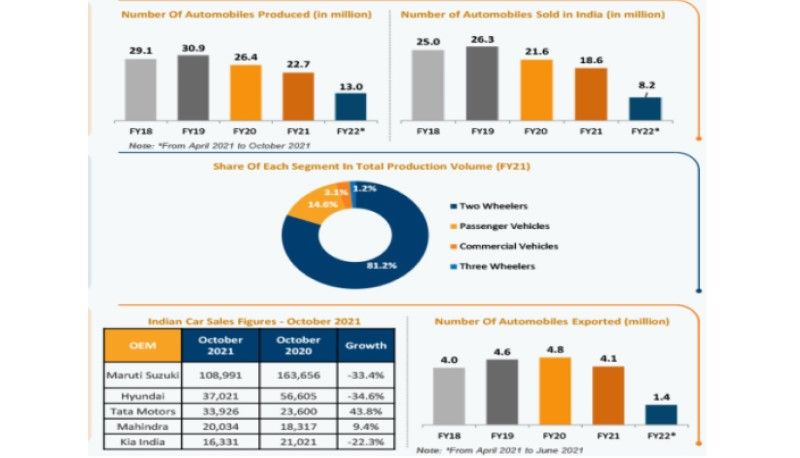 Tesla: The Origin, the challenges, and the revolution it brought to Auto Industry
With everything going around in the Indian Auto Industry, Tesla announced its entry into the Indian auto market and that made the auto experts and the customers equally happy. And why so? Let's just dive into some facts about Tesla and what they have achieved since their incorporation in 2003.
An interesting piece of information, Tesla was not founded by Elon Musk. It was the brainchild of Martin Eberhard and Marc Tarpenning. Analyzing the reactions test markets had to General Motor's previous electric car EV1, Eberhard and Tarpenning launched their company to develop and manufacture an entirely electric car. Elon Musk joined a year later the company in 2004 with a $30 million investment and the seat of Chairman of the Board of Directors.
Now comes Roadster whose prototype was unveiled in 2006 and started production in 2008. Tesla Roadster was able to achieve something that no other EV was ever able to do. An electric car that had practical specifications according to the consumer's needs. And vehicle critics and customers both loved the vehicle equally. And this is why I said earlier, proper research has to be done.
The first model met all requirements with a single battery powerful enough to support a 250-mile ride and mind you, a top speed compared to many consumer-level sports cars. Roadster boasted a Lithium-Ion battery structure and customers could recharge it at any wall charging outlet. Costing a little more than $100000, the product was not feasible for some. And then the company faced the issue of charging time. While the charging time remains the issue for a lot of EV makers, but Tesla has dramatically improved since 2008. Although to this date, it takes more than an hour to fully recharge a company's vehicle even under ideal conditions while you are good to go after a 5-minute fuel station stop. So, yeah, a little more work on the research and development needs to be done.
Tesla: Brand that everyone knows today
Tesla has come a long way from being just another company focusing on EV to a brand and market leader for innovation and research in the field of powertrain systems and components. Currently, Tesla has over 438 stores and galleries, 100 service centers, 30,000 charging stations (Supercharges, which they have a patent for) over 3100 locations. That tells the volume of the brand that Tesla has created in their specific niche.
Tesla continues to manufacture Model S, and it continues to make models to expand the consumer base. Also, less expensive models are being manufactured with Model 3 sedan, SUV-styled model Y, and hybrid crossover model X. It would not be wrong to say that Tesla is currently the market leader in the electric vehicle section with a market capitalization of $900 million.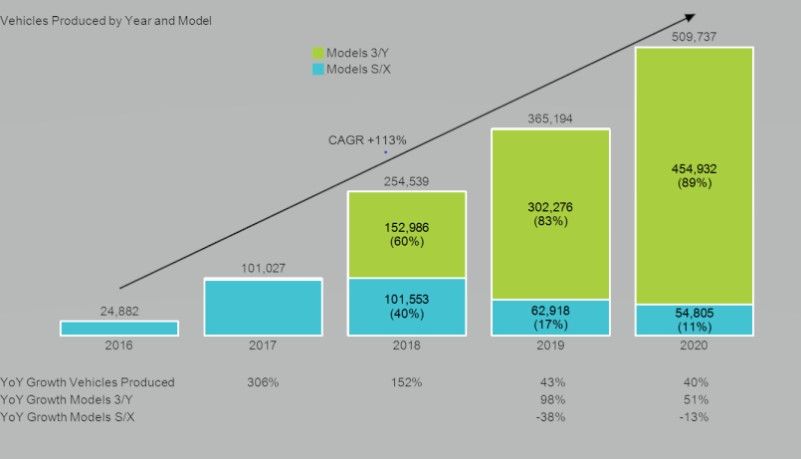 Future of Tesla and how it can revolutionize the Indian automobile Industry
Speculations have been going around about Tesla's entry into the Indian auto industry. That being said, the ground reality is that they are not yet here. Meanwhile, Tesla has been asking for tax breaks from the Indian government so they can import cars into the country with fully assembled units which our current government will agree to if Tesla puts up a firm proposal to set up a manufacturing unit in India.
A senior government official said to Indian Express and I quote "Tesla wants customs duty cuts for imports. They are welcome to come and produce. But his argument is first I want to see how many people in India buy my vehicle. For that, he (Elon Musk) needs a lower customs duty. If there's enough turnover I might come. It's not a poor man's car. They are not producing a small EV equivalent for the middle class. They are producing a superclass car. Why should we give a Customs exemption? If you can afford it, please pay the duty and take it,"
Adding to all of this, Tesla's Elon Musk replied to a Twitter user by tweeting " Still working through a lot of challenges with the government". Just a day after the tweet went viral among the Indian audiences the Cabinet ministers of States like Telangana, Karnataka, Punjab and West Bengal replied to the tweet asking him to set up shop in their respective states and they will support Tesla Inc in every way possible for the same.
But as explained earlier, there are various challenges that this Global EV supergiant can face. Addressing them and understanding the Indian market should be the first goal before starting out manufacturing here in India. Although getting into the foreign territory is not new for Tesla as they already have a manufacturing unit in China, Germany, and the United Kingdom. FYI, Tesla has seen a 208.5% year-to-year increase in sales.
So, with that being said, let's all wait for Tesla to put up a proposal for setting up a manufacturing plant in India and hope that they do what they do the best, RESEARCH!!