The Introduction Of The New BH Series Registration Plates
Posted by Salman On 30-Aug-2021 09:42 PM

87413 Views
BH Series registration plates facilitate free movement across states/UTs
● The new BH Series registration plates make it simpler for transferable employees to take their vehicles along with them wherever they go. ● The new BH Series registration plates will initially be available to Central and State Government employees, Defence personnel, and select companies. ● Owners get the benefit of concessions in road tax payment.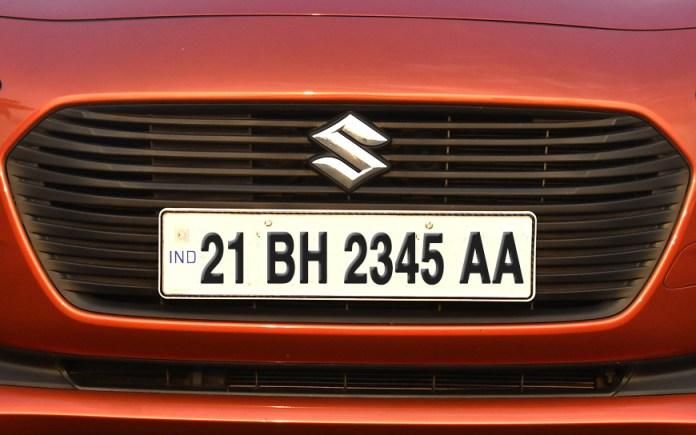 As per the existing rules, every vehicle must be registered in the state where the owner resides. However, it can be a significant problem in the case of transferable employees because their vehicles would require frequent re-registering in different states wherever they go. The worst-hit include Central and State Government employees, PSU and bank employees, Defence personnel, and those working in companies having multiple branches in four or more states. MoRTH aims to make it convenient for such employees by introducing a new pan-India registration series for such vehicles to eliminate the need for re-registering them whenever the owner gets transferred from one state to another.
A Voluntary Process
The Ministry has notified this registration process as voluntary as is available to Defence personnel, PSUs and private sector companies, and other government employees. The Bharat Series format includes the following details.
a. Year of vehicle registration b. BH Code denoting Bharat Series c. Numbers and alphabets (Randomized numbers followed by alphabets AA to ZZ)
The format will be as follows: YY BH #### XX
Road Tax Concessions
Generally, vehicles pay a lifetime road tax in the state where they are registered. On transferring to another state, the re-registration involves the payment of a fresh road tax. However, the owner can claim the refund from the previous state where the vehicle was initially registered. It is a cumbersome process.
The new BH series vehicles will attract the following tax structure.

The new BH Series stipulates a new road tax structure where the tax is levied on a two-year or multiples of two years basis.
At the end of the 14th year, the road tax will be levied annually, with half of what the vehicle was charged earlier. Thus, it eliminates the need for paying road tax afresh every time and claiming frequent refunds. It also facilitates the free movement of personal cars and other vehicles across India.
This move will bring much-needed relief to such employees by making it easy for them.