Honda plans a new SUV model for the Indian market
Posted by Salman On 19-Aug-2021 03:00 AM

98740 Views
Honda shifts its focus again on producing SUVs for India
● The market for SUVs in India is witnessing refreshing growth. ● Honda has only one SUV model in India in the WR-V. ● Honda plans to introduce a new SUV model for the Indian market soon.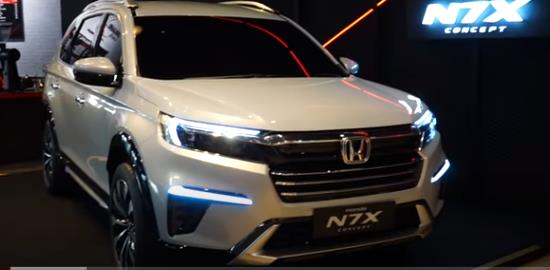 Honda has a decent presence in the 4-wheeler market in India. But, surprisingly, it does not have an SUV offering other than the Honda WR-V. Not long ago, there were other models like the Honda BR-V and the CR-V. However, with the SUV market growing rapidly in India, Honda Cars India has announced that the company is working on an India-specific SUV soon. HCIL President & CEO Gaku Nakanishi confirmed this fact to news agency PTI.
Besides the Honda WR-V, Honda offers mid-size sedans in the Honda City and Honda Amaze. In addition, the Honda Jazz is a premium hatchback offering from the company. However, Honda has a minimal presence in the SUV segment, unlike their competitors, Hyundai.
Honda has accepted that the SUV market is growing globally, with India showing a more than average growth in the past two years. Nakanishi attributes it to the road and traffic conditions in India. He stated that the SUV market would cross 40% in the coming days, a substantial improvement from the current share of 34%.
Honda – Plans for India
Though Nakanishi did not share the company's concrete plans for India, reports suggest that the company is considering introducing the NX7 SUV launched in Indonesia for the Indian market.
However, Honda will continue to concentrate on the sedan segment, despite the recent fall in the sales figures. HCIL's Senior Vice President and Director, Rajesh Goel, states that the Indian market has multiple segments and enough space for all competitors. He cited the increasing demand for sedans in India as proof that India has customers who prefer sedans.
Honda has recently introduced a 7-seater SUV in Honda N7X Concept SUV in Indonesia. This model is the latest 7-seater Honda offering for the South Asian market. In addition, Honda has plans to introduce the NX7 in India to replace the Honda BR-V.