Mukesh Ambani's New Car Rolls Royce Cullinan And VIP Numberplate
Posted by Utkarsh Gusain On 07-Feb-2022 05:50 AM

3761 Views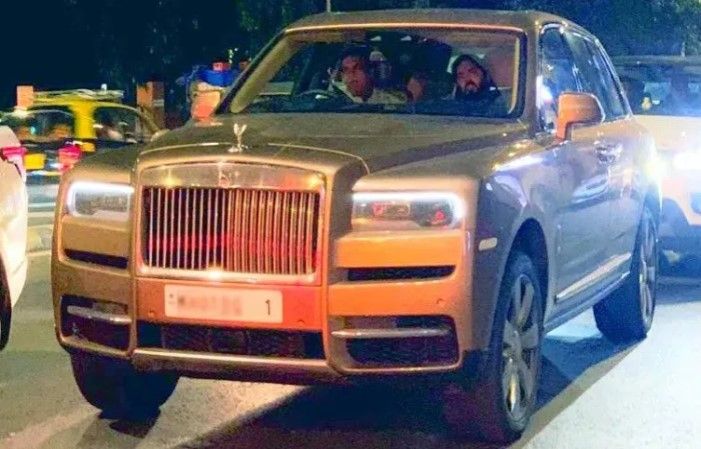 Indian billionaire Mukesh Ambani who is currently the second richest man in the country is a big time car enthusiast and has several imported cars in his garage. Mukesh Ambani has the biggest collection of most luxury and astonishing cars in India which is estimated to be more than 160 cars. He has an entire floor dedicated to these cars in his multi-story skyscraper home Antilia. And in 2022 the man has added another car to his collection, Rolls-Royce Cullinan SUV, which is the most expensive SUV in the world and is also reported to be the most expensive car in India. Rolls Royce Cullinan is named after the "Cullinan" the largest Diamond in history. Ambani already has 3 Rolls-Royce Cullinan in his garage but this doesn't stop him from buying another one.
The New Rolls Royce Cullinan price stands at Rs. 13.14 crore. The standard price of Rolls Royce Cullinan is Rs 6.58 crore but after many expensive customizations offered by Rolls Royce, the price of the car nearly doubled. Ambani officially got this car registered on 31st January by RTO.
VIP Number Worth 12 Lakh:
To complement the most expensive car in India, Ambani has registered a VIP number plate "0001" which solely costed him Rs 12 lakh. Generally it would cost Rs. 4 lakh but as per the RTO stated, they got the VIP digits from a new series since numbers from the recent series were not available. Which required them a written permission from the transport commissioner. But all these hassles are worth it for this royal chariot of a car. Rolls-Royce Cullinan is the first All-Terrain SUV from the British automakers and is the most practical luxury car from the brand. The features include a 6.75 litre powerful twin-turbo V12 Rolls-Royce engine which produces a maximum power of 563bhp and a peak torque of 850Nm. The car comes with Tuscan Sun shades in which Rolls-Royce offers a customized paint job colour option at a price point of Rs. 2.23 crore. Some other additional charges that the billionaire had to pay were, Rs. 20 Lakh in tax and registration to the RTO and Rs. 40,000 of road safety tax.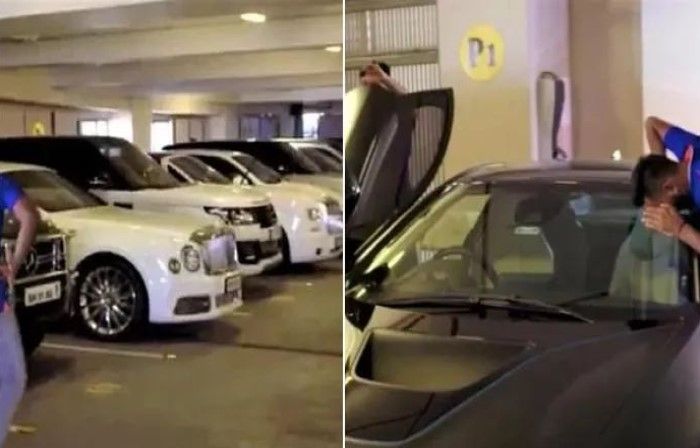 Mukesh Ambani Car Collection:
Some other luxury cars that Mukesh Ambani own are Bentley Bentayga (3.85 crore), Rolls Royce Phantom Drophead Coupe (7.6 crore), Armoured BMW 760 Li (8.5 crore), Mercedes-Maybach Benz S660 Guard (10.50 crore), Tesla Model S (1.2 crore) and Tesla Model X (1.5 crore).