Tata Motors' new Tiago NRG XT variant priced Rs 6.42 lakh, launched
Posted by Ashish Abraham for CarBike360 News Desk on 06-Aug-2022 12:09 AM
The new Tata Tiago variant arrives at a time when the existing Tiago NRG model is celebrating the first anniversary of its launch. With the new launch, the Tiago NRG is now available to be retailed in India in two trims that are XT NRG and XZ NRG, according to an official statement by the company.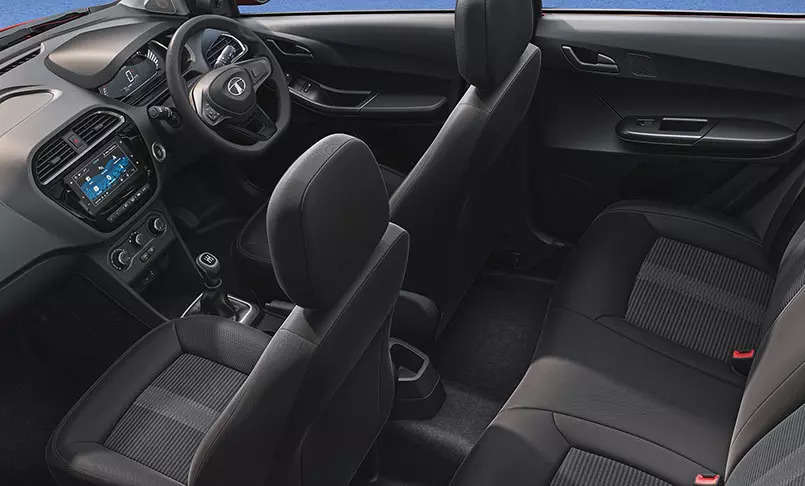 Indian automotive conglomerate Tata Motors has just introduced a new Tiago NRG XT variant priced Rs 6.42 lakhs. The new Tata Tiago variant has been launched at a time when the existing Tiago NRG model is celebrating its first anniversary of launch in India.
With the launch of this new Tiago version, the Tata NRG car series will be sold in India classified as the Tiago XT NRG and XZ NRG Tiago.
According to the homegrown car manufacturer the new Tiago trim gets a 3.5 inch infotainment System by Harman, 14 inch Hyperstyle Wheels, fog lights at the front, height adjustable driving seat, function controls mounted on the steering wheel and more features, apart from continuing ahead with the NRG design language such as a High 181mm ground clearance, Rough and tough side paddings, black infinity roof with roof rails and stylish charcoal black interiors.
The Tiago NRG edition of the TATA car helps in registering about fifteen percent of the Tiago petrol variant sales in India, according to an official statement by Tata Motors.
According to Mr Rajan Amba, the Vice President of Sales, Marketing and Customer Care at Tata Motors Passenger Vehicles, "the Tiago NRG has captured our buyers' minds ever since it was launched and has become the hatchback of choice offering rugged off-road performance for the serious drivers and those people who choose to live a life of adventure and thrill on the edge."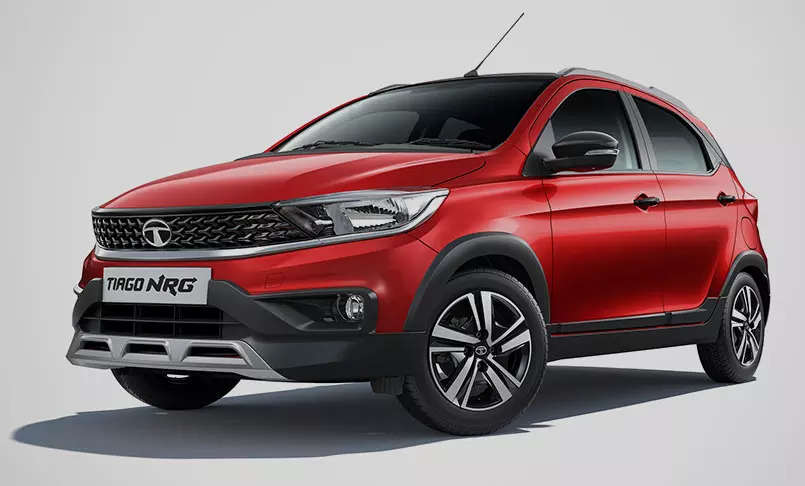 "As the holiday season begins, we are excited to introduce to our esteemed buyers the Tiago NRG XT car. This attractively priced variant is well loaded and focuses on improving the driving experience. We are sure that the new inclusion of the feature-loaded XT Tiago trim will boost the NRG and Tiago's overall portfolio and increase its sales performance." he further added.
The Mumbai-based TATA brand has also stated new features for its current Tiago XT car model which consists of 14 inch Hyperstyle wheels, height-adjustable driver's seat, rear shelf and more.
The above mentioned features are going to be present across the entire XT Tiago series, such as the Tiago XT, XTA and XT iCNG Tiago car. The Tata brand has also launched a Rhythm package that is optional for the Tiago XT petrol version, that has features such as 4 tweezers, 7 inch touchscreen infotainment system, and rear-view camera.
As per the carmaker, the Rhythm package can be installed by making an extra payment of Rs 30,000 over the new XT Tiago variant. Moreover, the latest XT Tiago car has been launched in a new Midnight Plum colour choice apart from the current Arizona Blue, Daytona Grey, Flame Red and Opal White shade choices."
Follow CarBike360.com on Facebook, Instagram, LinkedIn, Twitter, Youtube