This Valentine's Day Gift an EV to Your Valentine Love
Posted by Arun Dagar On 14-Feb-2022 06:32 AM

5301 Views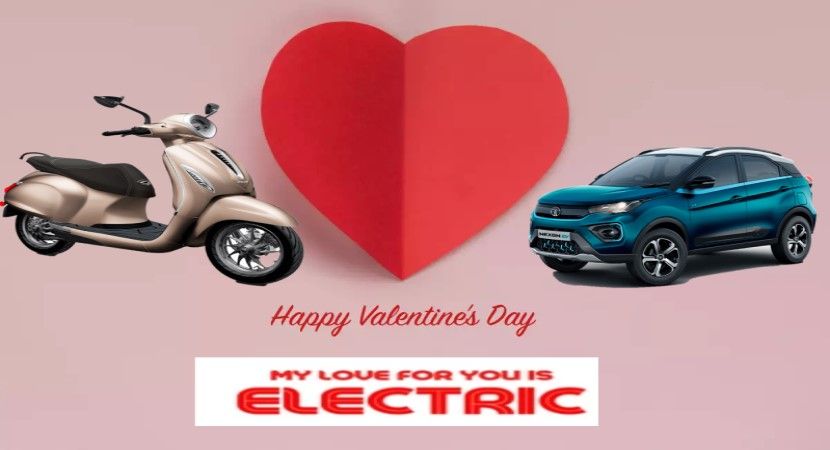 Valentine's day is being celebrated around the world on February 14, which means, valentine's day gifts and have you ever considered an EV as your Valentine gift, since, most people are usually confused about what to gift to their valentine, this here can be a brilliant alternative, which is unique as well as useful in the long run.
Over the years we have seen that valentine's day gifts have evolved into much more expensive and quality stuff than the usual chocolate or teddy bear gifts. This is an article for those few people who want to celebrate valentine day and their intimate relationship with their partners via a gift that is special. Since Electric Vehicles are the most in demand vehicles around the world, why not gift an EV to your Valentine.
Here are three types of EV valentine gifts to give to your beloved valentine:
An Electric Cycle: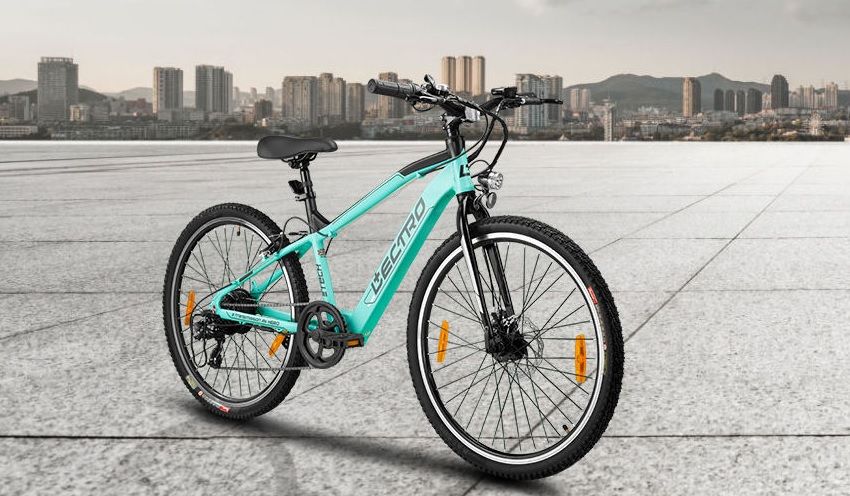 Since, people now-a-days are more health conscious and fitness freaks, there is nothing better than to gift an electric bicycle to your valentine on 14 February. E bicycles are growing in demand due to them being usable over long distances unlike regular cycles, since e cycles or e bikes as they are called can run on electric power alone or assist in pedalling through the electric motor.
There are a lot of options for an electric bike in India with companies like Hero Cycles offering the Hero Lectro e cycles, with its entry level electri cycle, the Hero Lectro C3 price Rs 28,999 and going up to the Hero Lectro F6i E MTB price Rs 54,999. These e bicycles offer electric only range between 25-60 kms, which will be good for your partner if he/she wants to maintain that physique gained from the gym.
Also Read: Top 5 Electric Scooters in India
Other electric bike companies include the Salman Khan backed Being Human E cycle, which you can gift to your partner who is a big Salman Khan fan. Most e cycles price range between Rs 15,000 to Rs 40,000. This Valentine's day gift your loved one an electric cycle so that they can maintain a healthy lifestyle.
An Electric Scooter: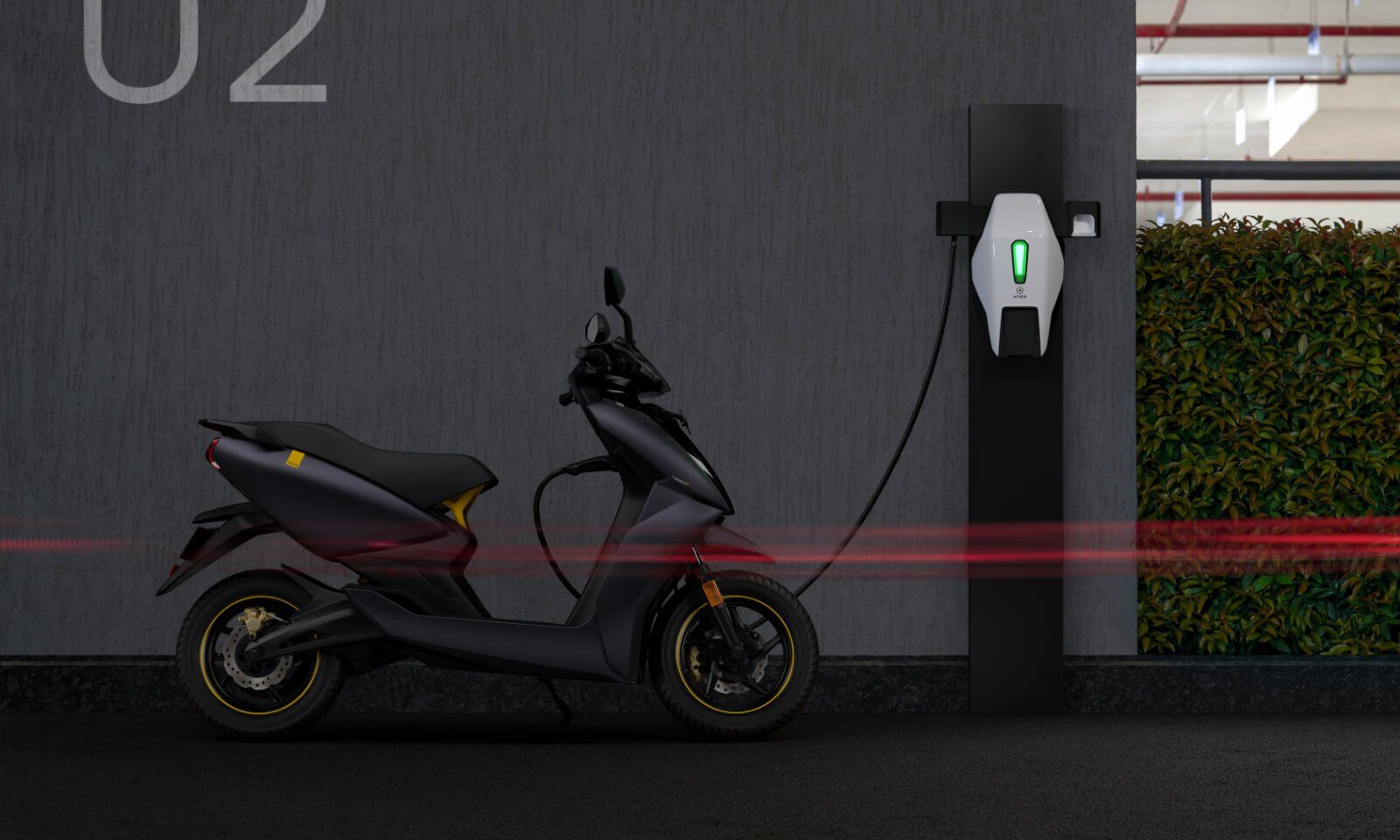 If you think that an electric cycle is not what your partner will like, you can think of gifting an electric scooter this Valentine Day. Electric scooters are gaining popularity with many mainstream companies launching exciting new e scooters.
E Scooters can be for your love if they are environment conscious, with the electric option better than the ICE scooters. The electric versions offer better efficiency, great tech features and are on par in terms of prices, even government is giving subsidy on these electric vehicles, thus choose an electric scooter for your valentine gift.
The top electric scooter include the Ather 450X price Rs 1.18 lakh, the OLA S1 Pro price Rs 1.10 lakh, the Bajaj Chetak electric price Rs 1 lakh and the TVS iQube electric price Rs 1 lakh. All these prices are excluding government subsidies, so, you can clearly see that after deducting the subsidy amount, the price for these electric scooters will be on par to those of their ICE counterparts.
The electric scooter have lower running costs, better design, latest technology, silent drive and most of all zero emissions, thus, an environment friendly operation.
Also Read: Upcoming Mahindra Electric SUVs
An Electric Car: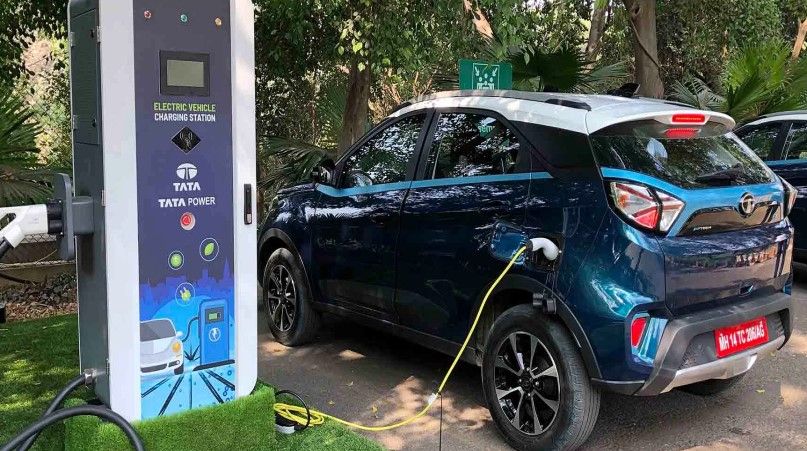 This option is for those who are looking to buy a new car for their loving partner this valentine day but can't decide on which ICE car to buy, due to lots of options, increasing fuel prices and higher running costs. Those people can look for an EV, as they are safe for the environment, least running costs and zero maintenance hassle, since, they have high efficiency and great performance.
In terms of electric cars in India, the year 2021 proved to be the best with, 2022 already on its way to break the previous year's electric car sales record. This is due to increased confidence in electric cars and better awareness among masses, regarding the advantages of owning an EV.
The highest selling electric car brand in India is Tata Motors, which has sold over 15,000 electric cars in India and the Tata Nexon EV price Rs 14.29 lakh, is the highest selling Electric car in India and is an SUV, if you like SUV cars, while other electric cars in India include the Tata Tigor EV price Rs 11.99 lakh in the sedan segment. Both these cars have driving range of more than 300 kms of range with latest battery and electric motor technology in the package of the popular Nexon SUV and the Tigor sedan.
This Valentine gift the electric love to your partner to maintain that intimate relationship between you two and stand out from the crowd with this unique gift.