Top 10 Car Brands in January 2022
Posted by Arun Dagar On 02-Feb-2022 05:58 AM

1478 Views
The year 2022 has started as a mixed bag for the Auto Industry but for a few car makers it brought cheers of joy. Car sales registered a YOY de-growth of 2.8%, as the sales figures for the top Indian car brands in January 2022 stood at 2,94,872 units against the 3,03,398 units in January 2021. The biggest reason for this continues to be the supply chain constraints and the global semi-conductor chip shortage which has forced the OEMs to postpone new car launches, scale down production and pushback deliveries of new cars. How-ever car sales saw positive MOM sales with a growth of 15.8% as in December 2021 2,54,462 units were sold.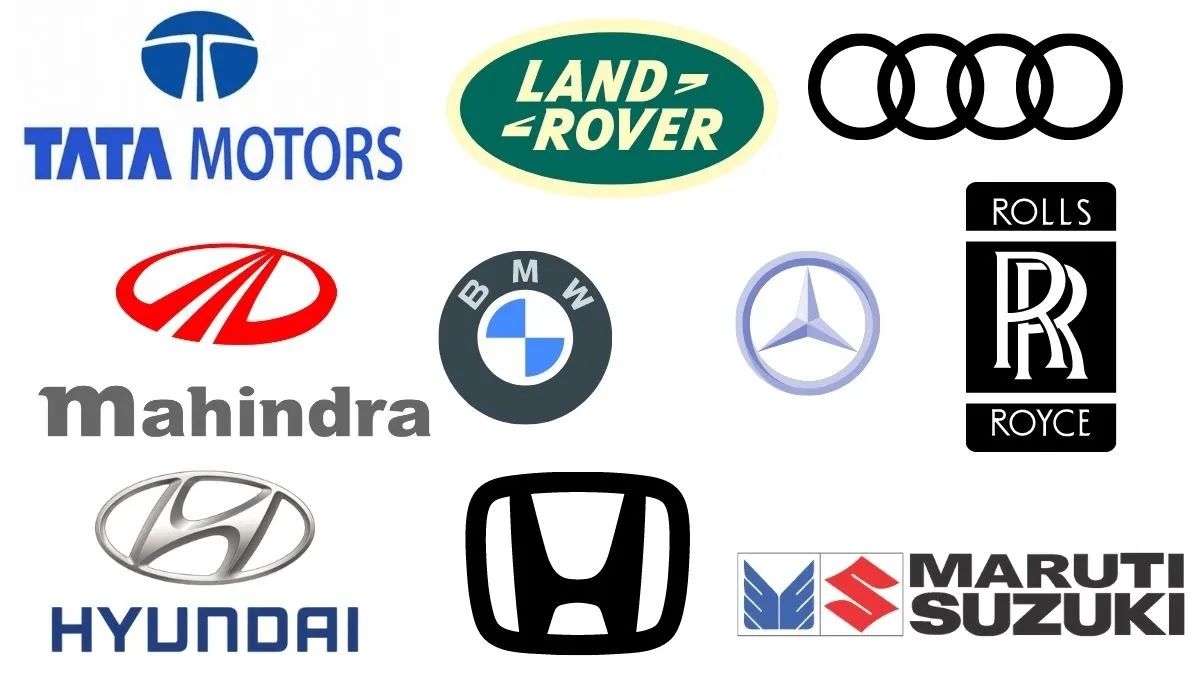 Here are the top 10 car brands in January 2022:
• Maruti Suzuki
Maruti Suzuki, India's largest car maker remained top by a huge margin despite a decrease in sales from the corresponding year when 1,60,752 units were sold in January 2021 as compared to 1,54,379 units this year, showing decreasing YOY sales of 7.25%. MOM sales increased by 4.8% 1,54,379 units sold last month against 1,40,754 units in December 2021. Maruti Suzuki cars commanded a market share of 52% and the company is looking to consolidate its top position with a slew of new car launches planned this year by the company, including the all-new Maruti Baleno, the all-new Maruti Alto, new Maruti Suzuki Brezza and facelifted versions of Maruti Wagon R, Maruti Ertiga and Maruti XL6.
• Hyundai India
Hyundai had a disappointing end to last year as it vacated its No. 2 position to Tata Motors, however the company has regained its spot albeit by a slender margin and continues to have 15% market share as it registered growth in car sales last month. Hyundai India just sold 44,022 units last month against sales of 52,005 units in January 2021, registering YOY de-growth of 15.35%. MOM sales witnessed positive sales growth of over 36.24% as it had sold 32,312 units in December 2021.
• Tata Motors
Tata Motors had a record breaking 2021 as it posted highest sales in the last ten-years and registered huge sales growth in the entire year. The company also momentarily captured the No.-2 spot from Hyundai last month but was back at the third spot despite witnessing another record braking month. Tata Motors sold the highest cars in a single month since its inception in January 2022 as well as saw highest ever sales of SUVs and highest ever sales of EVs, as it was buoyed by the overwhelming response to its Punch micro-SUV and posted positive YOY growth of 51% with car sales in January 2022 more than the sales of 26,978 units in January 2021. MOM sales too increased by 15.5% with the company selling 40,777 units last month against the 35,299 units sold last month and the company holds 13.8% of the domestic car market share.
• Mahindra
Mahindra is witnessing a burgeoning demand for its new cars with the all new XUV700 and the Thar, both commanding waiting periods of more than 8 months with waiting periods of more than 1-year for some models of XUV700. This failed to show in the YOY sales of the company with a negative de-growth of 3% over the corresponding month of last year with sales at 19,964 against 20,634. However, MOM sales registered a 12.6% growth, when 17,722 units were sold in December 2021 and continues to hold onto nearly 7% market share.
• Kia
Kia India had a dismal end to last year as it slipped down two positions due to the slump witnessed in sales last month, but it has regained its fifth position and has started the new year on positive note as it registered a minimal growth of 1.38% in YOY car sales for last month where it sold 19,319 units against 19,056 units sold in January 2021. The MOM sales witnessed a massive growth of 147.7% as they had sold just 7,797 units in December 2021, thus, selling 11,522 units more last month. The market share of Kia India in the Indian car market increased to 6.5%.
• Honda
Honda had a decent end to 2021 with positive MOM sales and has continued to show positive MOM growth, even-though it continues to struggle in the Indian car market. The Japanese company had sales of 10,427 units in January 2022 against 11,316 units in January 2021 with a YOY de-growth of 7.8%. However the Amaze and City sedans, continues to bring in good sales figures for the company as they helped Honda to register MOM growth of 30.7% from December 2021, when they sold just 7,973 units.
• Renault Renault saw a decline in its car sales numbers from 8,119 to just 8,209 units, on YOY basis with a de-growth of 1% from the same period last year despite a good response last month on the back of the Kiger SUV as the MOM sales increased by 32% as just 6,130 units were sold in December 2021.
• Toyota
Toyota had a steady end to last year as it jumped over Kia in the December sales figures but the new year failed to bring cheer to the company with it starting 2022 on a dismal note as it registered a de-growth of 34% in YOY car sales last month when it sold 7,328 units as compared to 11,126 units in January 2021. MOM sales too, decreased by 32.5% from December 2021 when it sold 10,832 units.
• MG
MG motors has made a comeback into the top 10 after the debacle of December 2021. The company sold 4,306 units in January 2022 against the 3,602 units sold in January 2021, thus registering a YOY sales growth of 19.5% while MOM sales too grew by a hefty 72%, as it sold 1,809 units more than the 2,497 units it sold in December 2021.
• Nissan
Even-though Nissan dropped out of the top 10 OEMs in December 2021 sales, the Japanese car maker had a great last month as its sub-compact SUV, the Magnite continues to garner good response with over 75,000 bookings since its launch. This response has helped Nissan post YOY growth of 5.7% compared to last year's car sales in the same month when they sold just 4,021 units while 4,250 units left dealerships in January 2021, while the MOM sales too witnessed growth by 41% from 3,010 units sold in December 2021.
Special Mention
• Volkswagen Volkswagen witnessed a massive jump of 72.6% in its YOY car sales as it sold 3,523 units in January 2022 against 2,041 units in January 2021. The MOM sales however witnessed a drop of 4.7% as the company sold 3,700 units in December 2021. Volkswagen will look to maintain this push as it gears up for the launch of the Volkswagen Virtus sedan which is the replacement of the ageing Vento in the Indian car market.
• Skoda
Skoda is strongly working on its India 2.0 plan helped by the Kushaq SUV and is ready to launch the Skoda Slavia sedan later this year, as it witnessed great sales numbers near the end of last year. Skoda witnessed massive YOY growth of nearly 200%, as it sold 3,009 units last month against just 1,004 units it sold in December 2020. The same story couldn't continue in terms of MOM sales, as the company witnessed sales de-growth of a minimal 0.6% as it sold 225 units less, when compared to December 2021, when it sold 3,234 units.