Traffic Rules and Regulations Every Car/Bike Owner should follow
Posted by Sachit Bhat On 04-Apr-2022 12:53 PM

2212 Views
Traffic norms and regulations are there to keep you safe and we strongly suggest you follow every detail in the regulation norms given out by the government. We will put some basic road safety norms that you should keep in your mind.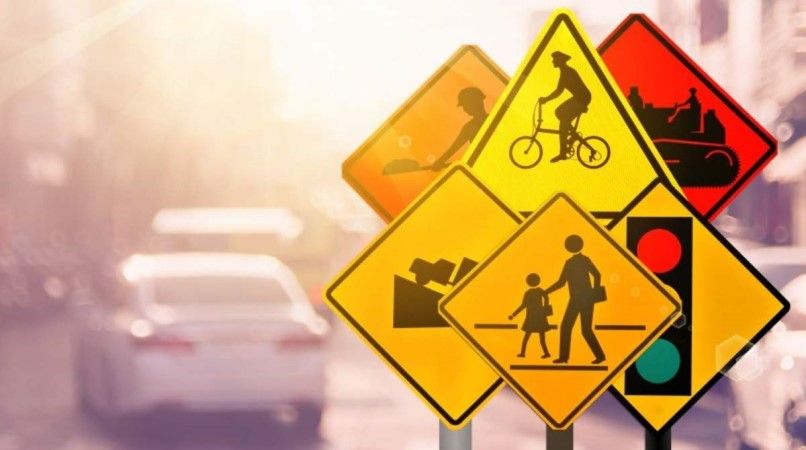 India is home to millions of people and with a great population comes a great number of vehicles and along with that, great traffic on roads as well. According to a study, for every 100 individuals, there are 22 cars in India. Now, with that much traffic on the country's roads, the traffic authorities often face difficulties, and sometimes it's like you need a Superman to help clear the traffic. Maintaining law and order is too difficult with that much amount of vehicles.
Plus, many new drivers,, the young blokes, tend to be unaware of the traffic norms and regulations, while there are some geniuses who simply violate the rules without even considering the safety of others. Well, we are here to help you understand some basic rules that you must know in order to make roads a safer place to drive and walk.
Let's jump-start this journey, shall we?
Do not drink and drive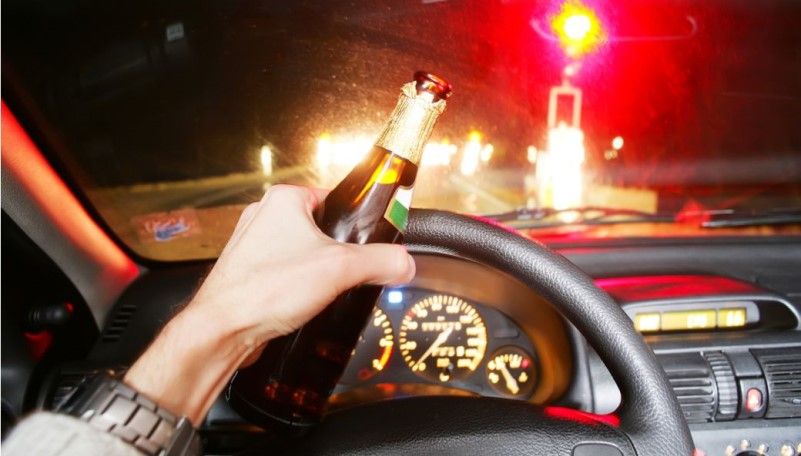 Statistics revealed that every day around 19 Indians are killed daily due to drunk-driving road accidents. According to current traffic norms against drunk driving, the blood alcohol limit permissible is up to 0.03 percent which equals 30mg of alcohol per 100 ml of blood. If a person fails to pass the BAC test, he/she can be fined between 2000 to 10000 INR depending upon the final blood alcohol limit. And that's not all, the individual can be sentenced to a prison term of 7 months to 4 years.
I hope, you'll keep this in mind, the next time you plan to pull off the stunt of drunk driving.
Always Own a Valid Vehicle Insurance Policy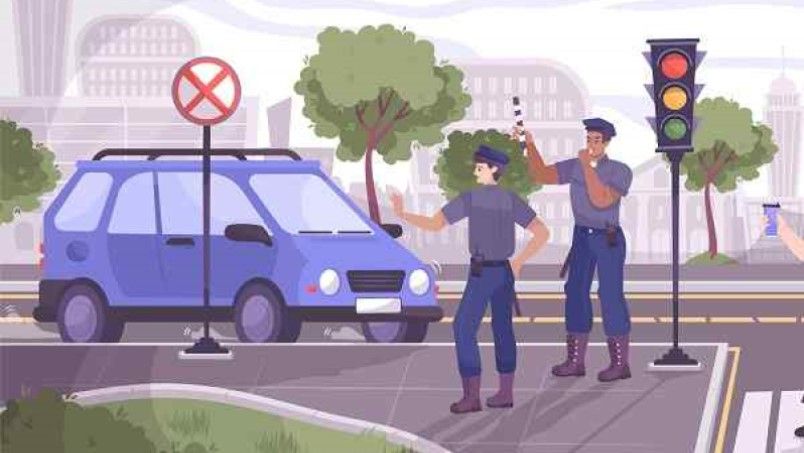 According to the Motor Vehicles Act 1988, all motor vehicles in India have to have third-party insurance coverage at all times. Mind you, if your insurance plan has expired, and you go out on the roads driving your vehicle, you could be penalized for driving a vehicle without such a protection plan. Also, for the first time, you can be charged around INR 2000, but don't take it lightly because you can be penalized more for repeated offenses. Plus there is no upper cap for penalties if you know what I mean.
Wear a seatbelt while driving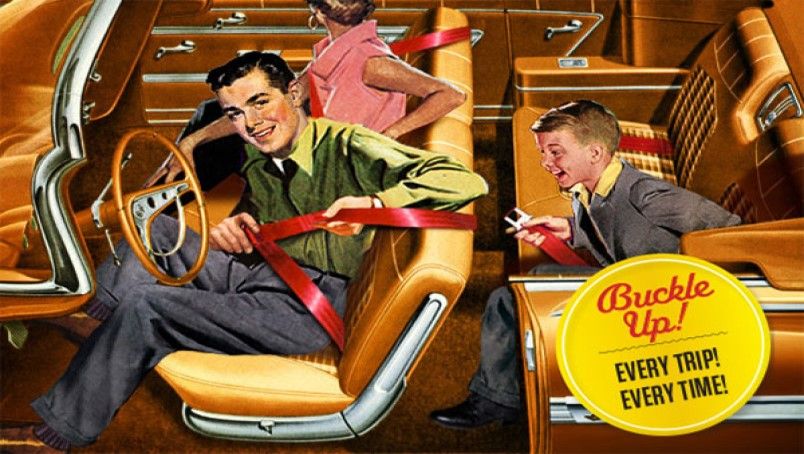 This is a pretty basic detail and well, I believe, you already know this right? But trust me when I tell you, most drivers try to avoid wearing seatbelts. I don't understand the reason behind it, because neither does it help you increase your mojo while driving nor does it keeps you safe. So, next time when you drive your vehicle make sure you are keeping your mind straight and putting your seatbelt on. Doing so will definitely help you not violate the traffic norms and the added bonus will be you, saving your life.
If you are caught not wearing your seatbelt, you can be fined by the traffic cops and the fine can be up to 1000 INR. So, be an inspiration and wear a seatbelt.
Riding a two-wheeler without a helmet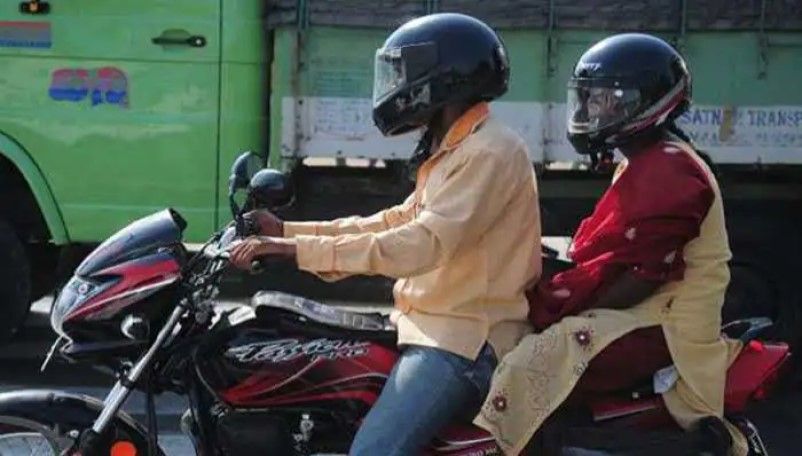 An individual should definitely wear a helmet while riding a two-wheeler. And I strongly suggest that both the rider and the passenger should wear a helmet because when an accident occurs it's highly unlikely that only the rider's head will be on the ground. Both the rider and the passenger face the same amount of danger when such an incident occurs. Plus, it's a law that both the individuals on a two-wheeler should have helmets on.
Penalties for not complying with this rule can amass to INR 1000 in fine and in serious cases the traffic authorities can suspend your license for 3 months or more. Be safe and wear a helmet.
Using a mobile phone while riding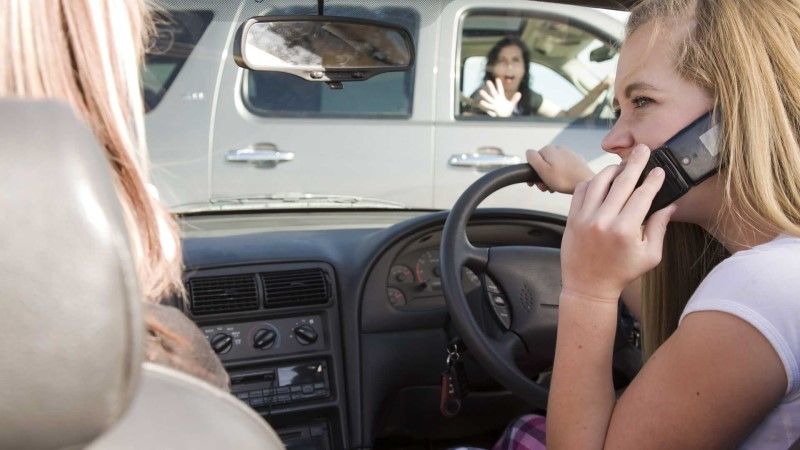 According to the new Motor Vehicles Rules in effect from Oct 1, 2020, drivers can use their cell phones as navigational devices but not more than that. And boy, if caught using a cell phone in any other fashion, you can expect a penalty of INR 5000. A one-year prison sentence can also apply to such traffic violators. The recommendation is to get off your phone and look at the road ahead.
Over Speeding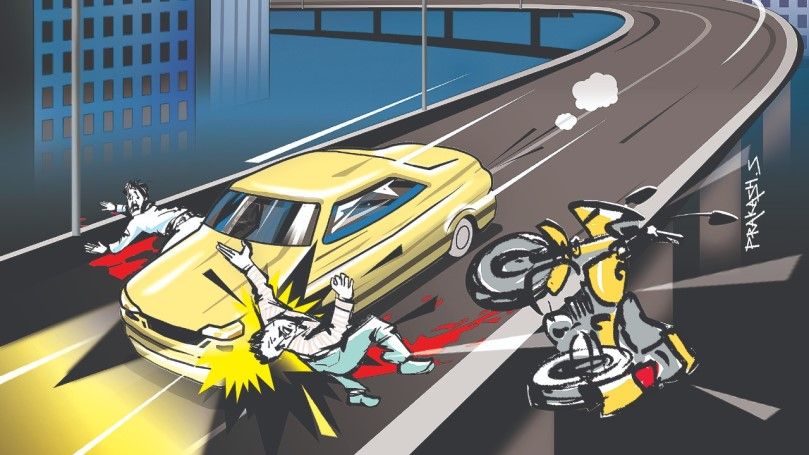 Drivers should try not to exceed the speed limit and guidelines on roads, as doing so will draw the attention of the traffic cops. Interesting statistics and one that you should keep in mind is that 66 percent of accidents in 2018 were caused due to speeding on Indian roads.
The fine charged for over-speeding depends upon the size of the vehicle and can range from 1000 INR to 2000 INR.
Jumping the Red Light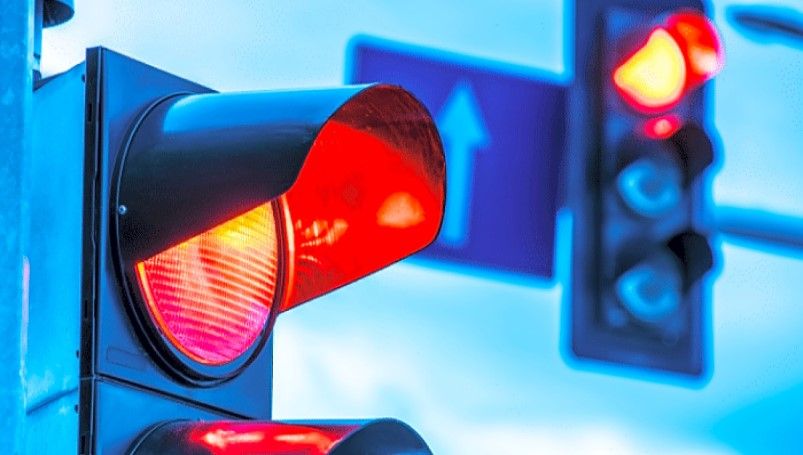 If you do not intend to bear hefty penalties of up to INR 5000 and a one-year prison sentence, ensure to push the brakes around the red light, even if you are in a hurry. Remember always "better late than never."
These were some basic traffic rules which everyone should follow. Drive safely, folks.