Bounce Launches Infinity E1 Electric Scooter with Battery Swapping Tech
Posted by Salman On 05-Dec-2021 03:30 AM

578 Views
The advent of electric scooters has created a storm within a storm for the manufactures. In this race to be the early leader in the electric scooter domain many established companies are facing the heat from small start-ups.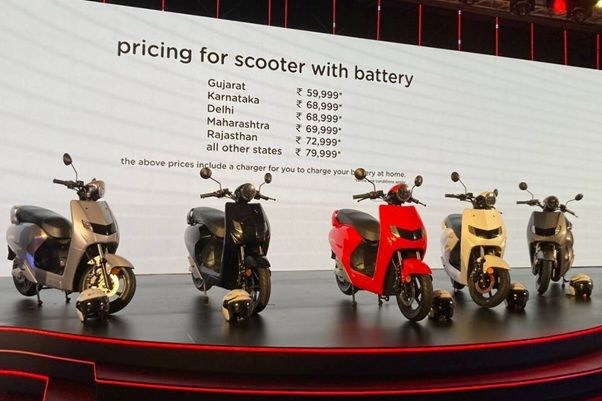 One such start-up is Bounce, which started as a smart mobility solution company and is now foraying in the electric two-wheeler market with its Bounce Infinity scooter. The Bounce Infinity E1, is unique because it is launched with battery swapping technology, a first for the Indian market and instantly makes it an exciting product.
Bounce Infinity prices and Battery swapping tech: How to swap battery?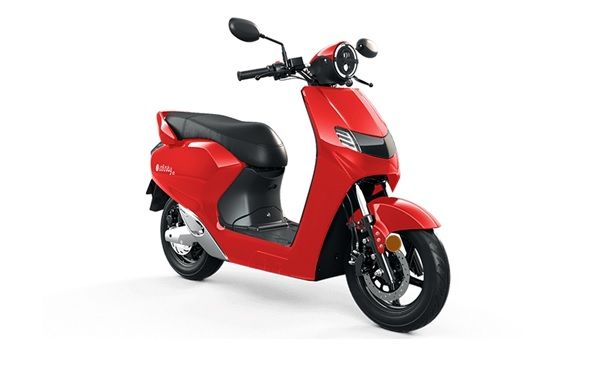 Potential customers can reserve their E-scooters for INR 499 with deliveries starting from next year. The company has even launched a unique pricing strategy with the price for the battery equipped version is 68,999(ex-showroom Delhi) and a version without the battery at 45,099. In the latter version there is 'battery as a service' option, also, a first for the Indian market. This version will work in tandem with battery swapping stations where you can swap your empty batteries with fully charged ones within minutes, just like you do at fuel filling stations.
Also Read :- Top 10 economic, cheapest scooters and bikes in India
Bounce informed that customers can take advantage of their Battery swapping stations by either subscribing on a monthly basis starting from INR 850 or paying INR 35 per battery swap. The 'swap station' as Bounce calls them are ATM like pods which will house the batteries and customers can use the Bounce app to find the nearest 'swap station' and use it to swap the battery. The company's aim is to have the world's largest battery swapping network with a swap station at every 1 km.
**Bounce Infinity Specs: **

The Infinity E1 has a 2KW/hr battery with IP67 rating and a 3-year warranty. The power output figures are not yet published by the company but the claimed top speed is 65 km/h with a claimed driving range of 85 kms. Charging takes about 4-5 hours from a normal home socket. The E-scooter comes with many features like two riding modes, reverse mode, a unique drag mode for when the tire gets punctured. It also has anti-theft mode, geo-fencing with tow-alert and cruise control. The Infinity E1 has a digital instrument cluster, comes with disc brakes for both front and rear, LED projector headlamps and flush-fitting foot pegs just like the OLA S1. Bounce will also offer an app with the E-scooter which can be connected through Bluetooth to use the smart features listed above.
Bounce Infinity E1 competition: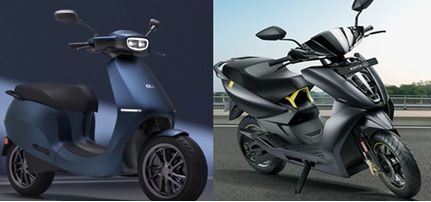 Bounce Infinity E1 has eyes on every EV player in the two-wheeler space with its prices undercutting all other major competitors like TVS, Bajaj, Aether and OLA. Its battery swapping tech and promise of extensive swap stations all across India makes it a compelling prospect for customers who are unsure of buying EVs due to battery charging and range anxiety, but Bounce's promise of making that experience less bothersome with its swap stations taking 1-2 minutes for a fully charged battery at reasonable prices will create headaches for the managements of these big players.
This scooter was first showcased by 22Kymco Motors at 2018 Auto Expo and now Bounce has bought 22Kymco earlier this year for US$ 7 million. This scooter will now be manufactured by Bounce at their new manufacturing facility in Bhiwadi, Rajasthan which has a manufacturing capacity of 1,80,000 scooters per year.