eBikeGo launches Rugged e-scooters in two versions
Posted by Salman On 26-Aug-2021 12:10 AM

65471 Views
Rugged scooters' net pricing is less than that of conventional scooters
● Fame II and state-level subsidies result in a substantial reduction in the e-scooters' pricing. ● Rugged e-scooters G1 and G1+ boast a mileage range of 160km on a single charge. ● Rugged e-scooters can be unlocked using a dedicated mobile app.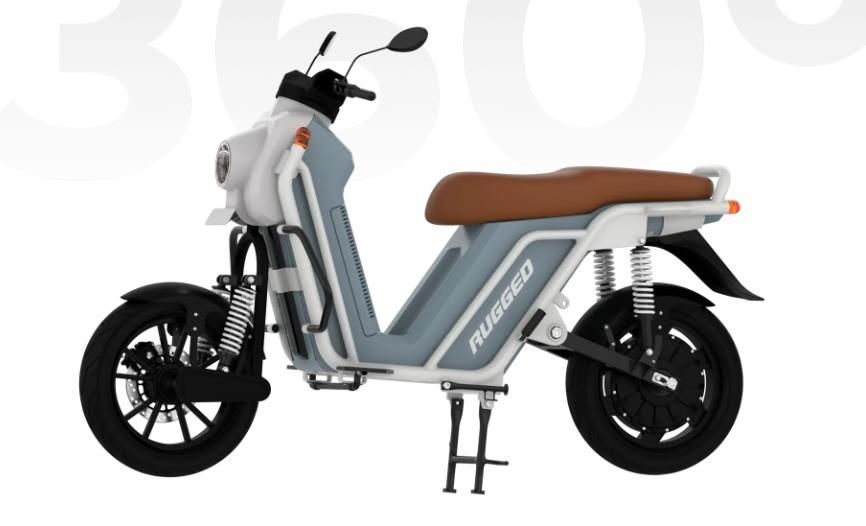 With the Indian Government offering attractive Fame II subsidies and state governments introducing their state-level subsidies, the overall net pricing of e-scooters has come down below that of conventional scooters.
eBikeGo has launched its Rugged e-scooters in two versions, G1 and G1+, with a starting price of Rs 79,999 and Rs 89,999, respectively. These prices include Fame II subsidies, but the state-level subsidies can pull down the prices further. While having the pricing advantage, the Rugged electric scooters rely on their superb range and performance levels to make a mark in the fast-expanding Indian e-scooter market.
The Rugged e-scooters G1 and G1+ come with two replaceable 2 kWh batteries that can be charged in three and a half hours. The vehicles boast a mileage of 160 Km on a single full charge. In addition, these scooters feature a 3 kW motor that enables the scooters to achieve a maximum speed of 70 kmph. Irfan Khan, Founder and CEO of eBikeGo, has expressed happiness at launching Rugged, India's sturdiest, most sustainable, and intelligent electric moto-scooter at affordable prices after a 3-year significant study.
The Rugged electric scooters come with excellent features like 30L capacity, anti-theft functionality, and the use of a mobile app to unlock the scooter remotely. In addition, these e-scooters come with 12 sensors. According to the company's press release, the provision of 4G, CAN bus, BLE, GPS/IRNSS, serial ports, 42 I/O, and a comprehensive modular sensor suite make it the most advanced 2W IoT system in the world.
The Rugged e-scooters are designed and manufactured in India, with the manufacturing plant located in Coimbatore. eBikeGo claims that the Rugged e-scooters will live up to its name and exude tough character when taking the challenging Indian road conditions. In addition, the company offers a 7-year warranty on the chassis to substantiate its claim.
eBikeGo has opened bookings for the Rugged e-scooter versions G1 and G1+ on the company website for a refundable amount of Rs 499.